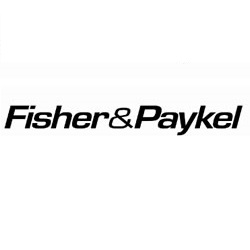 This year, Australians we surveyed gave Fisher & Paykel front loader washing machines a 4-star rating for customer satisfaction. These machines are hailed by the company as giving a quieter and quicker wash, and customers gave Fisher & Paykel a 4-star rating for quietness.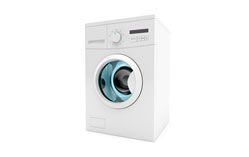 Canstar Blue front loader washing machines customer satisfaction survey
The people behind the name
Sir Woolf Fisher and Maurice Paykel started Fisher & Paykel Industries in New Zealand in 1934. Maurice's mum Olive wanted to import a Crosley refrigerator that she had seen in American Ladies' Home Journal. When the refrigerators sold like hot cakes, they began importing Kelvinator washing machines from America as well.
The company grew quickly until 1938, when the New Zealand government banned imports of manufactured appliances. Woolf and Maurice weren't fazed. They began importing parts and manufacturing appliances locally in licensing partnerships with bigger companies like Kelvinator. Then they began adding their own technology and designing their own appliances.
They even have their own YouTube channel where they have videos illuminating their latest technological innovations, including this one about the award-winning Fisher & Paykel DishDrawer™.
Fisher & Paykel's design philosophy 'refresh', launched in 2010, involed the concept of The Social Kitchen. As more and more homes revolve around a combined kitchen and dining area, their appliances cater for more people with less fuss.
Fisher & Paykel front loader washing machine innovations
Brushless Direct Current Motors: Fisher & Paykel created the world's first appliance using a Brushless Direct Current Motor in the 1980s.
SmartDrive™: The SmartDrive technology has been re-engineered for Fisher & Paykel's front loader range. This technology uses smart electronics with vector control and a direct drive motor instead of a belt and pulley, which creates a quieter, quicker and more reliable machine.
WashSmartTM: The 8.5kg WashSmart front loader was released in 2014 and was instantly admired by mums with large households. It uses the revolutionary Vortex wash, meaning it can do cold washing for the majority of cycles, and a full cycle takes less than one hour. It has an admirable 4-star energy rating and a 4.5-star water rating. Best of all, it has an "Add a garment" function so you can pause the cycle and insert that forgotten sock at any time.
What our survey respondents say
Earlier in 2015, Canstar Blue surveyed 1,248 Australians who had bought a new washing machine in the last three years. These are some of the comments, among others, made by survey respondents who had purchased a Fisher & Paykel front loader washing machine.
| | |
| --- | --- |
| Excellent product and washes well. | Can't open door once started. |
| Reliability excellent, easy to use programs. Great power saving rating, great water saving rating. Really, really quiet. | [I don't like the] compulsory 'clean me' cycle. |
| Very easy touch buttons. | It needs help to remove stains. |
| It is value for money. | Front loaders take a lot longer to do a load. |
| Friendly customer service. | Need to speed up service responses for vital machines such as washing machines, fridges, etc. Same day / within 24 hours would be excellent. |
Source: Canstar Blue washing machine survey – 2015
Other front loader washing machine brands we rated
Canstar Blue commissions Colmar Brunton to regularly survey 3,000 Australian consumers across a range of categories to measure and track customer satisfaction. The outcomes reported are the results from customers within the survey group who have purchased a washing machine at some point in the last 3 years – in this case, 1,248 Australians.
The brands included in this year's survey were:
Miele
Fisher & Paykel
LG
Samsung
Bosch
Electrolux
Simpson
You can view our front loader washing machine survey results here.
Other articles you might like
End of financial year sales: are you really getting a bargain?