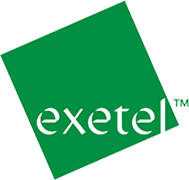 Review of Exetel Mobile Phone Plans
You may not have heard the name 'Exetel' bandied about when it comes to mobile phone plans – probably because it was founded as a technology consulting company in the 1990s, before making its way into the world of
fixed and mobile broadband
, now offering some of
the cheapest NBN plans
out there. However, Exetel is now a serious player in the mobile market and prides itself on being a low-cost provider of simple, easy to understand phone plans that represent great value for money. But how do they really stack up against the competition? Find out with this review of Exetel phone plans.
Compare Mobile Phone Plans
Exetel phone plans
Utilising the Optus 3G and 4G networks, Exetel's five mobile phone plans are a concise, well-thought out offering, which provide something accessible for most budget levels. All products are SIM only and come on a month-to-month no-contract basis, with absolutely no up-front fees – which is actually quite rare.
Exetel ExeSim Saver – $19.99
The basic Saver plan from Exetel costs $19.99 per month and brings a solid 2GB of data, along with $600 of included calls and texts. Calls are charged at $1.10 per minute, and texts are at 25c each. Excess data is charged at $10 per gigabyte, which is pretty standard across the board. Additionally, for six months you can receive the plan at $10 off. Overall this is a great deal that is sure to entice some customers to think about Exetel when switching providers.
Exetel ExeSim Value – $29.99
This one ain't called 'Value' for nothing. For those thinking about the Saver plan who are put off by the low included value, Exetel has designed this plan for those willing to make the jump. This middle of the range deal is the Value plan, which ups the ante to unlimited national calls, SMS and MMS, as well as 3GB of mobile data. For an extra 10 dollars at $29.99 per month, it makes sense that a lot of users will go for this one over the Saver plan as they're unbounded by limited calls and texts. This plan offers very solid 'Value'.
Exetel ExeSim Plus – $39.99
The next plan Exetel offers is the Plus plan, costing $39.99 per month. For this price you'll get the same unlimited calls and texts, plus a massive 6GB of mobile data. If 6GB doesn't see you through the month, you can also top up your data for an extra $10 per GB – like the other Exetel plans. This offer is sure to make any commuter happy. And if you have friends or family overseas, you'll be interested to know that international calls and texts operate on a PAYG basis, ensuring you don't spend any more than you need for inclusions you're unlikely to use. The Plus plan can certainly add a plus to your day with a generous data offering.
Big Data, Low Prices
The following two plans use the Optus 3G Network only, so you'll be relegated to speeds of yesteryear. Nevertheless, 3G is still the pinnacle of speed for many areas in Australia, and you may find these to be serious value for money.
Exetel ExeSim Max – $49.99
Exetel's Max plan is an interesting proposition for under $50 a month. You'll get the standard unlimited calls and texts, but with a whopping 30GB of data. The only caveat is that the data is on the 3G network, instead of the 4G one. This is a bit of a setback in terms of all-out speeds, and multimedia-heavy pages may be slower to load, but it's a hefty inclusion either way. If you're in an area with poor 4G reception, then choosing a plan on 3G-only may work out to be better value.
Exetel Exesim Ultra – $79.99
This is the ultimate in terms of data – a massive 90GB for less than $80?! Yup, we think so. You'll also get the standard fare of unlimited calls and texts, and could this phone plan replace your home internet? It's a tough ask – nevertheless you could stream and take Instagram photos til your heart's content.
How does Exetel compare to other providers?
Exetel stacks up well against its main rivals in what is an increasingly crowded market. A common theme with providers these days is that competition is a lot of 'tit-for-tat'. So much competition could actually make it a bit confusing for the consumer, with data being the main sticking point for a lot of us. There's no 'one size fits all' kind of phone plan, so it's helpful to look at a range of different providers and find one that's right for you. This is amplified at the price ranges Exetel sits in.
Saver Plan Compared
The basic $19.99 Saver plan ticks all the boxes in terms of data and call credit at the sub-$20 price point, with many others offering similar plans. The Saver competes with the likes of Jeenee Mobile, TeleChoice and Yomojo, who are all pretty neck and neck, but Yomojo does offer unlimited calls and texts here.
It's worth noting that the Jeenee $18 plan has unlimited texts and a specified 200 minutes of calls. Depending on how you often you text and call, this plan could work out to be good value. However, Exetel's $10 discount for the first six months is a serious cherry on top, and something that's tough to beat.
Value Plan Compared
As we move up into the sub-$30 range, the market becomes even more crowded, and there has been a lot of jostling among providers. Here we see that Exetel now competes with Vaya, TeleChoice and Dodo. It's worth noting that Dodo's and TeleChoice's offerings are on a 12 month contract. While TeleChoice leads in terms of data included, you will be tied down for a year. You can also opt for a no-contract plan but you'll sacrifice 500MB.
Plus Plan Compared
The Plus plan is also jostling well with the other providers. As you can see, Exetel falls a little behind the likes of Yomojo – which offers a whopping 6GB for less than $30 – as well as Jeenee and Amaysim who both offer more data for comparable prices. You can also definitely expect unlimited calls and texts here.
Max Plan Compared
The Max plan is a peculiar offering, with lots of data at 3G speeds, but it surprisingly comes up against some competition. There are two other providers which offer similar propositions – Jeenee Mobile and SpinTel, and there's little separating the three providers. All offer 30GB at around $50 a month, however if 30GB is just too ludicrous for you then Jeenee offers 20GB for $5 less. This is a significantly lower price than other providers that offer as much data, but these providers are likely on the 4G network, meaning higher speeds. Overall you'll have to see if the compromise in speeds for more data is worth it.
Ultra Plan Compared
The Ultra Plan is much the same story as the Max Plan. Jeenee and SpinTel are both obvious competitors at this point, and there's little in the way of a difference. All providers use the Optus 3G Network, and all are around the same price. For what it's worth, Jeenee's is 99c cheaper.
Is Exetel right for me?
Exetel's offerings are appealing because they are simple, reliable and usually sit square in the middle of the competition, with – barring the Saver plan – no bonuses that make it seem the plan is better than it actually is. Exetel is the 'gentle giant' of the smaller providers, and since the 1990s it has proven it can compete with the big boys.
A very noteworthy point about Exetel is that its plans have no setup fees. Often from other providers you'll see that they have a $10 setup fee or for the first month their plan involves a higher cost. From the jump, with Exetel, what you see is what you get.
Exetel's strength is its transparent and simple plans. It competes in a heavily saturated segment of the mobile plan market, and it holds itself well. It's worth comparing a range of different providers to see if Exetel is right for you.