Numobile Phone Plans Review
Numobile is a new mobile virtual network operator (MVNO) offering postpaid plans on the Telstra 4G and 3G networks. As an MVNO, the telco offers substantially cheaper plans than Telstra itself, and it also has a range of refurbished smartphones available for customers too. Numobile is certainly worth considering if you're after a smaller provider, and even if you're not after a refurbished smartphone, there is a simple range of three phone plans to choose from.
There's definitely a lot to like in Numobile's plans — simply pick up a Numobile SIM only plan with no strings attached, a 300GB data bank and unlimited calls and texts on all plans. If refurbished phones are more your style, Samsung and iPhone devices are usually available, which you can pair with a SIM only plan at the checkout, or simply pick up your device without a plan.
Plans start at $15 per month for 3GB, and go up to $45 per month for 65GB. Read on to find out all you need to know about Numobile.
Numobile phone plans: a guide
Numobile phone plans are available as both SIM-only plans and bundled with a refurbished phone on a plan. Plans are month-to-month (30 days) postpaid, so you'll be paying for usage upfront, and you'll also get a 300GB data bank, so you can be as flexible with data usage as you need to be. The data bank stores any unused data, provided that you keep renewing your plan each 30 days, however switching to a cheaper plan will forfeit your data bank.
If you're signing up for a Numobile plan, you'll need to use a nominated credit or debit card. You'll pay upfront for the service after use each month thereafter. Unless you cancel your plan, it'll automatically renew.
A big part of Numobile's business is selling refurbished phones. Phones are said to be as good as new (or 'Nu') from Numobile, with a hefty 51-point quality assurance policy. Essentially, they might not be 'new' phones, but they're certainly 'Nu' or fairly close to it. Phones labelled as 'pretty good' condition are also available, which are usable, but might not have the glamour of a 'Good as Nu' phone. You can pick up the following refurbished phones from Numobile on a 24-month payment period or outright, as of July 2021:
iPhone 7
iPhone 8
iPhone 8+
iPhone X
iPhone XR
iPhone XS
iPhone XS Max
iPhone 11
iPhone 11 Pro
iPhone 11 Pro Max
Samsung Galaxy S9
Samsung Galaxy S9+
Galaxy S10
What are the best Numobile plans?
Numobile plans are simple and easy, with options for a wide range of customers. However, considering the option to couple a plan with a cheap refurbished phone, Numobile might work for someone looking to save some money on their phone — such as teenagers, seniors, or someone who just doesn't want to spend much money and isn't concerned about getting the latest devices.
Every Numobile plan comes with unlimited standard calls and texts within Australia, with the 30GB and 65GB plans including unlimited standard calls and texts to 15 select countries. All plans allow for up to 300GB of data banking, so you can save up your unused data and hopefully never run out when you need it. All plans are postpaid and run on a monthly (30 days) expiry period.
The following table shows all month-to-month Numobile postpaid plans on Canstar Blue's database, listed in order of the standard monthly cost, from lowest to highest. Use our comparison tool to see a wide range of plans from other providers. This table includes products with links to referral partners.
What does Numobile offer?
Numobile offers something a lot of providers don't — simplicity. You'll get the basics plus extras like data banking, international calls and texts to other countries, and a variety of data inclusions, depending on your plan. The table below shows what Numobile does and doesn't offer:
| | Postpaid plans |
| --- | --- |
| Entertainment bonuses | |
| Data-free video streaming | |
| Data-free music streaming | |
| International calls/texts | |
| International roaming | |
| Set-up fees | |
| Data overage fees | |
Numobile network and coverage
Numobile operates on the Telstra 4G and 3G networks, which covers a huge chunk of Australia. As the network is owned by Telstra, Numobile customers are given lower priority, however you will still get pretty wide access to the network, just not the full network or access to its growing 5G network.
The below should give you an indication of where the Telstra network can be accessed across Australia. Check the Numobile website for further information on network coverage.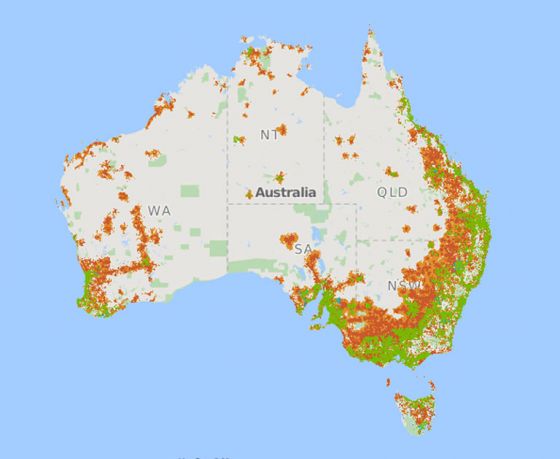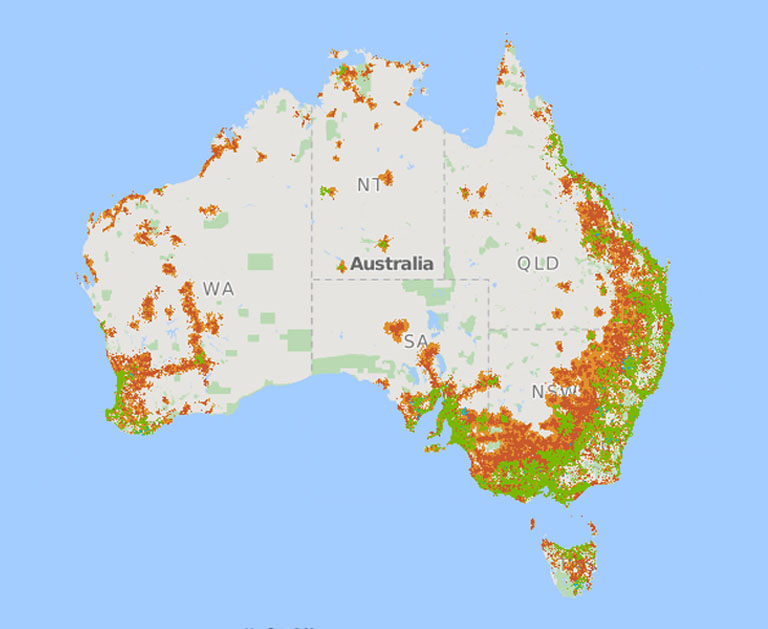 Features and bonuses
All of Numobile's plans come with standard unlimited national talk and text within Australia, with the two largest plans offering unlimited standard talk and text to 15 select countries. Data rollover is also offered.
International calls: Numobile's $30 and $45 plans offer unlimited standard talk and text to 15 select countries including: Bangladesh, China, Hong Kong, India, Indonesia, Malaysia, New Zealand, Pakistan, Philippines, Singapore, South Korea, Thailand, the UK, USA and Vietnam.
Data rollover: Each plan includes a data bank of up to 300GB.
Refurbished phones: Numobile offers refurbished phones, if you've been looking for a cheap phone but don't want a new handset. These phones are quality checked with a 52 points system, so you won't need to worry about quality inconsistencies.
Individual Numobile Plans
Numobile Small 3GB plan
Priced at $15 per month, you'll get 3GB of data, along with unlimited standard national calls and texts. You'll get a 300GB data bank as well, storing any of your unused data each month.
Numobile Medium 30GB plan
Numobile's mid-range plan features 30GB of data for $30 per month. You'll get unlimited standard national talk and text on this plan, along with unlimited standard talk and text to 15 select countries. Data banking up to 300GB is also included.
Numobile Large 65GB plan
Numobile's largest plan offers 65GB of data over a 30 day period for $45. On top of this generous data inclusion is a 300GB data bank, unlimited standard talk and texts to 15 select countries, along with unlimited standard talk and text within Australia.
Numobile contact details and customer support
Need help or want to know more about Numobile? You can get in touch using the following support options:
Live chat on the website with a customer support operator (Numobile states this is the fastest way to get a response)
Call Numobile on 1800 951 384 and receive a call back
The Numobile Facebook page
The Numobile Instagram page
Numobile customer support operates out of Sydney, between 8am to 7pm AEST, Monday to Friday (excluding public holidays).
How does Numobile compare?
Numobile offers some decent plans, but it always helps to do some research first and compare plans from a range of providers. Below you'll find some competitive alternatives, also on the Telstra 4G and 3G networks.
Are Numobile plans a good deal?
If you're after a postpaid plan without anything too complex, or a postpaid plan that you can couple with a refurbished phone, Numobile does have some decent plans and value on offer. With access to Telstra's 4G and 3G networks, plus a 300GB data bank and generous international talk and text inclusions, the telco provides enough simplicity and extras that could suit your needs.
The plans are no-nonsense, however this might not suit customers who like a bit more choice from their plans. While 3GB for $15 is certainly a good price, as is $30 for 30GB, you might find better value elsewhere. However, Numobile is one of the few providers to offer refurbished phones, so if that's of interest to you, it's definitely worth keeping this telco in mind.
Related articles
About the author of this page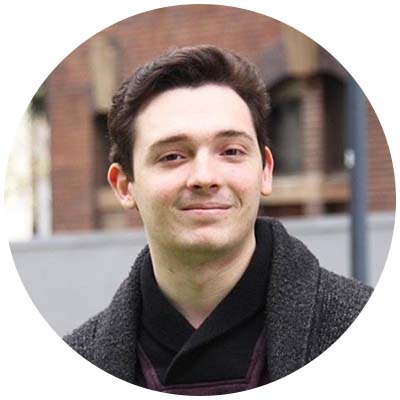 This page was written and is regularly updated by Zachariah Kelly, one of Canstar Blue's Telco writers. He specialises in all things phone, internet and streaming, with a soft spot for video games. He's fresh out of university with a Bachelor's Degree in Journalism and Social Political Sciences from UTS.