Fact Checked
Kmart is slinging some sizzling hot Black Friday deals this week, including everything from LED facial masks to cameras, tablets, and even barbeque smokers! The retailer has already dropped a sneak peek into some of the products, with the official sale starting in-store and online at 8am (AEDT) on Thursday, 24 November.
Just keep in mind that limited stock is available online, but you can always check your nearest store's stock availability using the 'Find in store' locator on the Kmart website.
---
SHOP ALL BLACK FRIDAY DEALS 2022
---
Here's a round-up of some of the best deals up for grabs in Kmart's Black Friday sale: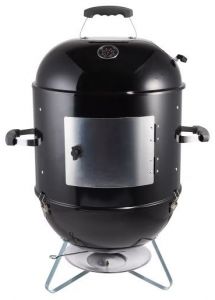 Bullet Smoker BBQ Grill ─ $99*
The Bullet Smoker BBQ Grill can both smoke and barbeque foods, making it the ideal pocket rocket for all your entertaining needs. Sitting 86cm high and 58cm wide, this small unit is a great fit for small backyards, balconies and rentals, and can easily be put in the back of the car for camping trips and holidays. It features a chrome plated wire grill, a cooking grill, temperature gauge, an enamel finish and stainless steel and nylon grips.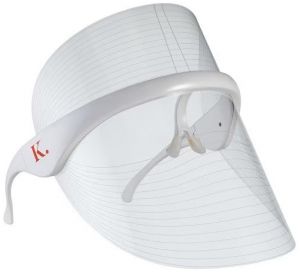 Kahlia Skin LED Light Facial Therapy Mask ─ $69* (save $60) RRP $129
Experience all the benefits of a professional spa treatment at home with the Kahlia Skin LED Light Facial Therapy Mask. The mask features three therapeutic UV-free light wavelengths: red, blue & yellow which help fight a variety of skin concerns such as blemishes, fine lines and dull skin. It has a lightweight design, a comfortable fit and, once charged, is wireless, so you can wear it anytime and anywhere. Each treatment takes about 15 minutes.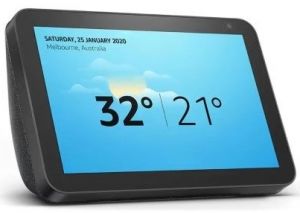 Amazon Echo Show 8 Gen2 HD Smart Display ─ $99*
The Amazon Echo Show 8 Gen2 is a tablet smart enough to help you with every aspect of your day. The Gen2 is Alexa-enabled and smart home compatible, meaning you can ask it questions, set alarms, sync calendar updates and be in the know for all updates and plans. With an 8-inch
HD touchscreen and stereo speakers, it's a great way to stream movies and content, while its 13MP camera with auto-framing makes it easy to chat with friends and family online. When you're not using it, the Echo Show 8 Gen2 can transform into a digital photo frame, with adaptive colour, so your memories are always in sight, in the highest quality.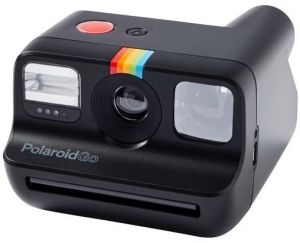 Polaroid Go Instant Mini Camera (Black Bundle With Twin Pack Go Film) ─ $169*
Instantly capture all the best moments of summer with the Polaroid Go Instant Mini Camera. Whether you're on the beach, overseas, camping or simply vibing with mates, the mini-Polaroid is highly portable and wearable, allowing you to take it anywhere. The bundle includes a Polaroid Go camera (smaller than a traditional Polaroid) and a double pack of Go Colour film, each with 16 photos. New and improved features include a double exposure option, a self-timer function, and a black frame edition model.

De'Longhi Coffee & Spice Grinder ─ $39* (save $30) RRP $69
A simple, one-speed grinder from De'Longhi, perfectly suited to coffee beans, spices or even condiments. To use, pour the beans into the compartment at the top, pop on the lid and hold 'push' until they've reached your desired grind level. The grinder uses stainless steel blades and comes with a separate brush for cleaning.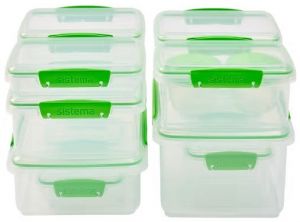 28-Piece Sistema Storage Set ─ $22* (save $44) RRP $66
Get ready for Christmas leftovers with this 28-piece set from Sistema. It includes 12 rectangular boxes with lids, and storage boxes varying between 200mL, 380mL, 400mL, 1L, 2L, and 3L. It also comes with two 'to-go' yoghurt containers with lids. All items are stackable, microwave-safe (without a lid), dishwasher-safe and come with easy locking clips and flexible seals for food freshness.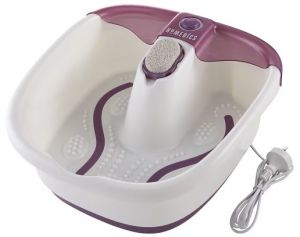 HoMedics Bubble Mate Footspa ─ $29* (save $20.95) RRP $49.95
Soothe tired feet with the HoMedics Bubble Mate Footspa, an ideal place to soak sore toes after a long day. The footspa uses bubble jets, a textured bottom and heat boost technology to increase circulation and massage the muscles in your feet and ankles. It also comes with a removable pumice stone so you can exfoliate heels and soften rough skin, for a full pampering experience. The splashproof design means you can take your HoMedics Footspa anywhere, and just focus on soaking your feet – not the floor.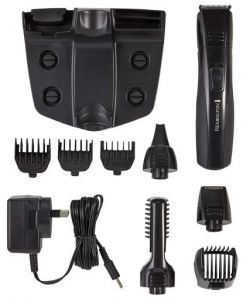 Remington Barber's Best Personal Groomer ─ $29* (save $20) RRP $49.95
Be free of unwanted hair while saving yourself a trip to the barber with Remington's personal groomer, a lightweight, flexible shaver that can get the job done. It comes with multiple attachments including a trimmer, mini foil saver, body hair trimmer, nose trimmer, ear and eyebrow hair trimmer and four-comb guards in 3-6-9mm lengths. The cordless shaver uses stainless steel blades, has a runtime of 60 minutes, and takes four hours to charge.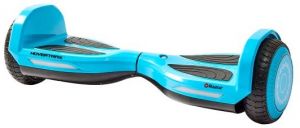 Razor Hovertrax Brights Smart Balancing Electric Scooter ─ $199* (save $100) RRP $299
If hands-free speed is your thing, you can't go past a hoverboard (or the closest thing to it). The Razor Hovertrax electric scooter can go up to 11.2km/h for up to 30 minutes, using EverBalance technology and anti-slip footpads to make sure your ride features more air and less ground. If you're worried about getting lost in the crowd, the Hovertrax Brights has included LED-lighted wheel hubs and shining bars to glow bright, and vibrant colours on the body of the board. The scooter has also been certified to meet top electrical safety standards.

Full-Length Hollywood Mirror ─ $279*
Boost your glow-up routine using Kmart's full-length mirror with Hollywood vanity lights. The bulbs are 2.5kW each, bright enough to show your face without blinding you, and stands at 165cm – tall enough for a full fit check. You can choose from three colour settings: cool, warm or natural, all controlled via a touch sensor switch control, so there's no need to trip over any cords or plugs.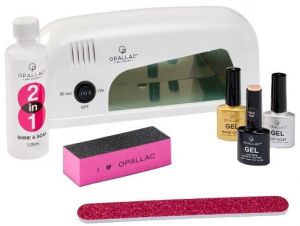 Opallac Pastel Polly Starter Kit ─ $49* (save $40) RRP $89
The Oppallac Pastel Polly Starter Kit has everything you need to nail your gel application, right at home. The set comes with an LED lamp (to eliminate drying time), a gel colour, a base coat, a top coat, a shine & soak solution for prep, remover wraps, a nail file, a buffer and step-by-step instruction manual. The gel polish is said to be free from smudging and lasts for 14 days without chipping. At a price that roughly equals a one-time salon set, it doesn't matter if they don't appear perfect the first time, you can try again and again, for a bargain.
---
Looking for more Black Friday deals?
---
Pictures: Kmart.
*Prices are taken from Kmart, correct as of November 2022.