Fact Checked
Black Friday is upon us and we're already seeing retailers spin some massive discounts to kick off the silly retail season. To help you skip the queue, we've compiled this cheat sheet on some of the biggest deals on kitchen and laundry appliances. But, you better get in quick because stock may be limited this year as retailers are shorter on inventory than in previous years.
Best Black Friday deals on appliances 2022
Here are some of the best deals on appliances in Black Friday sales this year. Just keep in mind that most of these sales will only be available for a limited time (or until stocks last). You snooze, you lose!
The Good Guys deals are available until Tuesday, 29 November.
Appliances Online sales will run only until Monday, 28 November (Cyber Monday).
---
SHOP ALL BLACK FRIDAY DEALS 2022
---
Bugatti Volo 2-Slice White Toaster ─ $239* (save $200)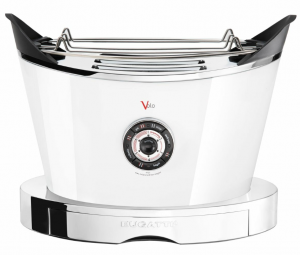 We kick things off in style, with a designer kitchen appliance by Casa Bugatti. This Bugatti Volo toaster (13-VOLOC1) is designed to take your breakfast game to the next level and is on sale for nearly half price. It features an innovative control panel with six browning levels, a bagel function, as well as reheat and defrost. It also comes with built-in thermal overload protection, which means you'll never burn toast again. The shiny white finish should complement most kitchen décor.
Sunbeam Multi-Function Oven Plus Air Fryer ─ $169* (save $110)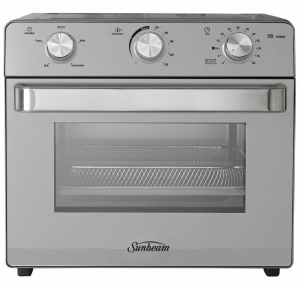 This Sunbeam oven air fryer (BT7200) can cook a whole bag of fries with just a tablespoon of oil using fast-circulating hot air, which is also handy for meat dishes and cakes. It features a 22L capacity which can accommodate a 12-inch pizza or a 2.8kg roast chicken. It comes with five cooking modes including Pizza, Bake, Grill, Convection Bake, and Air Fry. Other specs include variable temperatures up to 230°C, a 60-minute timer for following recipes more faithfully, and two rack positions to cook a wider range of foods.
Sunbeam Café Barista Coffee Machine ─ $184* (save $115)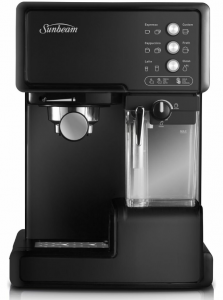 This Sunbeam Cafe Barista coffee maker (EM5000K) is ideal for beginners and those who are new to the magic of espresso. It features both manual and automatic features, filter baskets for a single or double shot, a one-touch control panel for coffee options including cappuccino, latte and espresso, and an automatic milk frother. Simply tamp your pre-ground beans into the porta-filter, select your beverage of choice and chef's kiss! This machine also comes with Thermoblock heating technology and a removable milk reservoir.
Smeg 60cm Fully Integrated Dishwasher ─ $1,279* (save $671)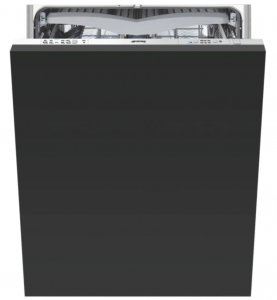 Give your kitchen a distinctive Italian flair for a fraction of the price with this Smeg fully integrated dishwasher (DWAFI6314-2). It features Quick Time programs, variable temperatures ranging from 45°C-70°C, and a display panel with LED lights and acoustic end-of-cycle signal. Internal elements include fully adjustable upper and middle baskets, FlexiZone to wash a reduced load and save on energy, Flexi Tabs to use the multi-function components within dishwashing tablets more effectively, and self-balancing hinges.
Euromaid 145L Chest Freezer ─ $406* (save $895)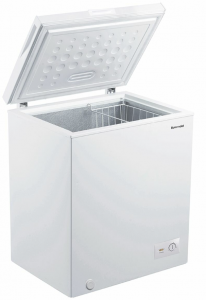 Create extra food storage space anywhere in your home, and without forking out for a bigger fridge, with this Euromaid 145L chest freezer (ECFR145W). It features eight pre-set temperatures, an external mechanical thermostat control, and a handy wire basket and recessed door handle to give you ample storage space and organise your items as you want. It has a front defrosting drain hole and requires a minimum of 100mm ventilation on the sides and back.
Hisense 417L Bottom Mount Refrigerator ─ $977* (save $222)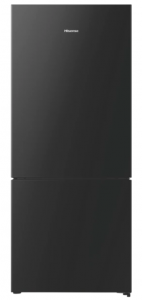 This Hisense PureFlat bottom mount fridge combines cooling efficiency with a clean, modern aesthetic (HRBM417C). It has a multi-function touch control pad to select various modes with ease, a Super Freeze/Cool function and a holiday power-saving mode. Other specs include soft interior LED lights, easy-slide drawers, adjustable spill-proof glass shelves, a large fruit and vegetable crisper, a door alarm, and a reversible door design with a black finish.
CHiQ 559L Side-By-Side Refrigerator ─ $988* (save $211)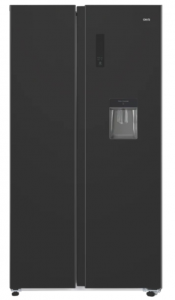 This CHiQ 559L side-by-side fridge (CSS556NBD) features an inverter system that's both more energy-efficient and quieter than traditional compressors. It comes with an LED display with touch-electronic, a water dispenser, multi-directional airflow, a LECO system, a holiday energy-saving mode, interior LED lights, a door alarm, and standard specs you'd expect from any modern refrigerator like adjustable spill-proof glass shelves, a crisper drawer, and more. It comes in a sleek black finish.
---
Looking for more Black Friday deals?
---
Bosch Serie 6 9kg Front Load Washing Machine ─ $929* (save $570)
Get the family's laundry cleaned and sorted in no time with this Bosch Serie 6 washing machine (WGA244U0AU) that can reduce wash cycle times by up to 65% thanks to a variety of high-performance programs like SpeedPerfect, and ActiveWater Plus that automatically senses each load and adjusts water intake accordingly. This machine comes with 14 wash programs, an AntiStain function that specifically targets common stains (butter/oil, grass, red wine & blood), and an AllergyPlus program designed for allergy sufferers and those with sensitive skin. This model comes with a 4.5-star water (WELS) rating and a five-star energy rating.
CHiQ 8kg Top Load Washer ─ $476* (save $123)
This CHiQ top load washing machine (WTL79B) comes with a one-touch smart program, eight wash programs including 15m Quick Wash, Fuzzy logic control​​, delay-start and 3D water flow. This top loader naturally comes with a soft-closing transparent lid so you can add garments mid-wash and peep at your laundry, manual dosing, a failure detection system and a drain pump with filter. You can clean the washing machine drum from time to time to help keep the machine free from bacteria. This model comes with a three-star water (WELS) rating and a two-star energy rating.
Euromaid 6kg Vented Dryer ─ $609* (save $491)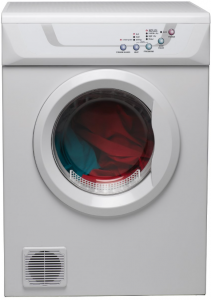 Simple and versatile, this 6kg vented dryer from Euromaid is ideal for smaller families and households. It can be wall-mounted, placed on the ground next to your washing machine, or stacked on top of a compatible front load washing machine. Features include electronic controls, and four variable heat settings depending on the level of care you need, including full and half heating to save on energy. It also has reverse tumble action, an end-of-cycle buzzer, and a crease guard function to reduce wrinkling. This model comes with a two-star energy rating.
*Prices taken from respective retailers, correct as of November 2021.
*Please note: Pricing was accurate at the time of writing, but keep in mind that Appliances Online displays dynamic pricing which means sale prices may vary in real-time as stock levels change.