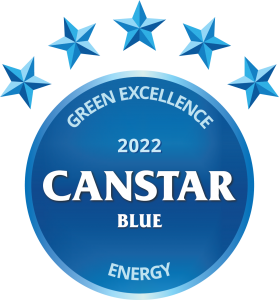 2022 Green Excellence Award Winners – Energy
---
Energy Locals Solar Battery Solution

Teaming up with property developer ALAND, Energy Locals has looked to solve the problem of solar power for renters and apartment owners, with the Bottlebrush residential development in Sydney showcasing the initiative. Through the installation of solar panels and batteries, Energy Locals enables residents to rely less on the grid, as well as potentially reducing carbon dioxide emissions by over 200 tonnes per year, showcasing to other developers and energy providers the options available in an area that has been largely unexplored.
Enova Energy Sourcing Strategy

Arguably championing renewable energy in the Australian market, Enova Energy's sourcing strategy is aimed at purchasing the bulk of its power from its customers' rooftop solar installations, with any remainder of energy needed purchased through contracts with retailer Diamond Energy. Instead of offering smaller offsets for renewable energy, Enova Energy looked to tackle the issue earlier in the chain through its whole procurement strategy, with its collaboration with Diamond Energy – itself a brand that looks to do its fair share of renewable energy – helping to ensure it meets its renewable energy target of 100 per cent sooner rather than later.
It should be noted that Enova Energy entered voluntary administration in June, 2022.
Momentum Energy Consumer Support


Looking to tackle the issue of sustainability through both action and education, Momentum Energy's strategy is to educate, promote and invest in cleaner energy sources that encourage consumers to get behind the growth of renewable energy. Momentum Energy highlights the importance of picking a 'pro-renewable' power company (those that support renewable generation and help decarbonise the grid) as opposed to those who simply offer carbon offset programs, as well as the benefits of the Government's GreenPower program. Momentum Energy also introduced its own initiative, the 'Renewable Promise', which pledges to ensure enough renewable energy is produced each year to cover its residential and small business customers' electricity usage.
Nectr 100% Clean

Introducing its 100% Clean plan in September 2021, Nectr offers customers in New South Wales, south-east Queensland and South Australia access to 100 per cent carbon neutral power as standard, meaning that there is no net negative impact on the environment. This circumnavigates the usual issue of having to pay additional fees to offset any negative environmental impact, allowing consumers to do their part for the environment without having to shell out extra.