Felix Mobile wins Canstar Blue Green Excellence Award
Felix Mobile has been awarded Canstar Blue's Green Excellence Award for its innovative One Tree Planted partnership, which aims to plant one tree every month for each customer actively using a Felix plan.
By working directly with non-profit organisations, Felix Mobile is tackling the problem of global deforestation, one tree at a time. The initiative also allows Felix Mobile's customers to contribute to ongoing habitat restoration efforts every month, simply by signing up to the telco's low-cost subscription mobile plan.
What is Felix Mobile's One Tree Planted initiative?
Felix Mobile has partnered with non-profit One Tree Planted, with the goal to plant one million trees worldwide in areas that need it the most. For every customer on an active Felix Mobile plan, the telco will plant one tree per month, and so far has contributed to projects both locally and in the Andes, Philippines, India and Bhutan. 
Reforestation plays a huge part in reducing the impact of climate change, in addition to supporting biodiversity and providing a habitat for native species. These projects also have economic and social benefits in local communities where trees are planted. 
---
"Planting a tree per month, per customer is a simple yet measurable way for Felix Mobile to position itself as a 'green' alternative to other SIM-only mobile providers, in addition to being certified carbon neutral and powered by renewable energy."
Tara Donnelly – Canstar Blue Telco Editor. 
---
Felix Mobile works directly with One Tree Planted to determine where trees will next be planted, typically tackling one project per quarter. In addition to its ongoing commitment to planting one tree per customer, per month, Felix Mobile has also made donations of 15,000 seedlings for bush fire relief in Australia, and 25,000 trees for World Environment Day in 2021.
What do we like about Felix Mobile's One Tree Planted?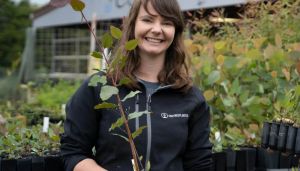 It's included in every Felix Mobile subscription
Customers can be assured that their mobile plan is contributing to sustainability efforts locally and overseas, with one tree planted for each Felix Mobile subscriber every month. Subscribers are also kept in the loop at the end of each project, as Felix Mobile delivers a wrap-up outlining how many trees have been planted, which species were included, and where the planting took place. 
It's already making an impact
As of April 2022, Felix Mobile has contributed 302,166 trees to reforestation initiatives, including the Fruits for All Project in Bhutan, Plant for Punjab in India, and most recently to Plant Trees for Chimpanzees in Uganda. 
It's one part of Felix Mobile's focus on sustainability
Alongside its One Tree Planted partnership, Felix Mobile's products are also certified carbon neutral, as the telco invests in carbon offset projects that meet the requirements of the Climate Active Carbon Neutral Standard. The telco invests in carbon offset projects in Australia and New Caledonia, and has reduced its own carbon emissions through the use of energy-efficient equipment and network designs. Felix also claims to be powered by 100% renewable electricity.
What are Canstar Blue's Green Excellence Awards?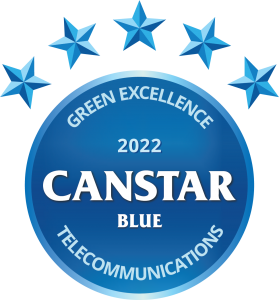 Canstar Blue's Green Excellence Awards recognise products, services and initiatives that empower consumers to make sustainable choices across categories including energy, telecommunications and appliances. 
Our judges assess submissions based on criteria such as environmental impact and targets, a company's commitment to sustainability, and the accessibility and affordability of the product, service or initiative. 
Read the full Canstar Blue Green Excellence Awards Methodology.
Felix Mobile SIM plans
Below is Felix Mobile's plan from Canstar Blue's database. Use our comparison tool to see a wide range of plans from other providers. The product below includes a link to a referral partner.