Fact Checked
Aussie babies 'suckers' for NUK dummies & soothers
It's not just parents that can get stressed during their child's early development years, but dummies too. After all, they can be used to settle newborns and children up until the age of four years old, meaning wear and tear is inevitable. Nearly one in four Aussie mums and dads (24%) we surveyed replace their baby's dummy or soother at least once a month, and most stick to the same brand when choosing what to buy (57%). However, many parents worry about the chemicals in plastic dummies and soothers (23%) and a handful claim their baby has chewed through them (18%).
To help you find the best dummy or soother for your little one, we've asked more than 360 Australian parents for their feedback on the dummies or soothers they bought in the last 12 months. Brands were scored on ease of use for baby, ease of cleaning, quality, durability, design, availability, value for money and overall satisfaction. Those that received at least 30 responses are rated and compared in our ratings.
Aussies settled on NUK as the best brand for dummies and soothers, scoring it five-star reviews in all categories ─ including overall satisfaction.
Best Baby Dummies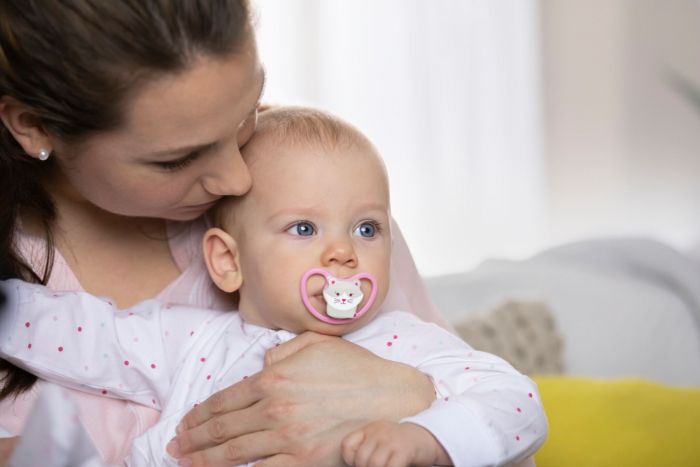 Here are the best brands of baby dummies and soothers in Australia, as rated by parents in Canstar Blue's latest review:
NUK
Philips Avent
Tommee Tippee
NUK crawled its way to the top, receiving an impressive five-star review in each category, such as quality, value for money and overall satisfaction. Philips Avent was the only other brand that scored full marks in any category, namely for ease of use for baby. It ended on four stars overall, followed by Tommee Tippee on three stars.
About the Winner ─ NUK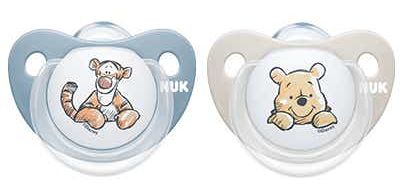 NUK has grown a lot since it started producing baby products more than 60 years ago. The brand claims it's constantly working hard to understand the needs of children at different stages of development, and takes inspiration from nature when creating its products. Its range of dummies and teats, for example, is said to be based on the typical shape of a mother's nipple during breastfeeding. NUK also states its dummies are BPA-free and don't cause crooked teeth or jaw misalignment.
NUK offers a variety of dummies and teats that target particular issues. The Space series is just one option and designed to accommodate babies with delicate skin on the face. These soothers are made to have minimum skin contact while also creating air circulation via large ventilation holes. There's also the Freestyle range, which comes with a thinner and narrower tear neck to reduce the pressure on the child's jaw and teeth.
You can also expect designs featuring Winnie the Pooh and Mickey Mouse, as well as glow in the dark dummies. Many NUK dummies come with a soother box, which lets you clean the soother by adding water and placing it in the microwave for four minutes. NUK offers a wide selection of baby and soother chains, each available for specific age groups ranging from 0 months to 18-36 months.
Bubs and parents are cooing over NUK's baby soothers and dummies, with the brand maintaining a smooth five-star review across the board. It achieved full marks for ease of use for baby, ease of cleaning, quality, durability, design, availability, value for money and overall satisfaction.
Are baby dummies safe to use?
Dummies can be safe if used correctly and are usually given to infants who have been bottle-fed from birth. They may also be particularly helpful for babies that have trouble suckling. Here are some tips on how to use dummies and soothers safely:
Never force your child to use a dummy
If the dummy or soother falls out of the child's mouth while sleeping, do not re-insert it
Research the advantages and risks associated with using dummies or soothers before introducing them to your child
Always choose products that have an Australian Standards label
Regularly check dummies for damage
Regularly clean dummies and soothers
Don't dip dummies or soothers into sweet foods, such as honey
Avoid using dummies if your baby has chronic ear infections
Babies generally stop their sucking habits around the age of two, and it's strongly advised that children must wean off their dummies or soothers around the age of four, otherwise, it could cause oral problems like jaw misalignment and tooth decay as well as other issues.
About the author of this page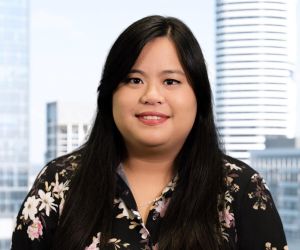 This report was written by Canstar Blue's home & lifestyle journalist, Tahnee-Jae Lopez-Vito. She's an expert on household appliances, grooming products and all things grocery and shopping. In addition to translating our expert research into consumer-friendly ratings reports, Tahnee spends her time helping consumers make better-informed purchase decisions on all manner of consumer goods and services, while highlighting the best deals and anything you need to be aware of.