Fact Checked
Aussie babies 'suckers' for BIBS dummies & soothers
It's not just parents that can get stressed during their child's early development years, but dummies and soothers too. After all, they can be used to settle newborns and children up until the age of four years old, meaning wear and tear is inevitable. That's why it's worth investing in a quality dummy/soother, that is made to last for as long as your child needs it. Canstar Blue's review takes the pain out of looking for a dummy and soother, so you won't be left the sucker.

---
How we rate baby dummies & soothers
---
Aussie mums and dads are vigilant when it comes to keeping their kids' dummies in tip-top shape. Nearly one in four (24%) replace their baby's dummy or soother at least once a month, a number of them (40%) keep it clean with frequent sterilisation and over half (57%) are loyal to a brand they love, choosing the same one for each replacement.
If you're still unsure of which dummy or soother to get, or have some teething troubles like the 19% of parents who worry about plastic in dummies and soothers, Canstar Blue's guide compares the top brands in the market, so you can find a dummy or soother, that you and your baby adore.
Find more detailed information on our ratings methodology.
---
Top Baby Dummy & Soother Brand – BIBS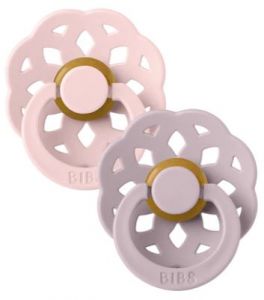 BIBS is a Danish brand that's been in the baby and toddler business since 1978. The company's ethos is to manufacture sustainably produced, original, and safe baby products with an aesthetic design.
BIBS kicked off with an iconic 'Colour' pacifier, which helped to splash some colour across the industry, and has since continued, even launching a 'tie-dye' and glow-in-the-dark-themed set available online. It also offers a variety of options for dummies and soothers, including Boheme, Colour, De Lux, Supreme, Couture, GLOW and special editions. Within the range, you can find dummies and soothers made from either rubber, latex or silicone, which come in two sizes and in a rainbow of colours and patterns.
Prices start off at $9.95 for the original Colour dummy, made of natural rubber latex and go right up to $39.95 for the Try It collection − a dummy and soother package that comes with four different types, so you can find the right shape and fit for your baby.
Bubs and parents are cooing over BIBS, rating it best for ease of use, design, quality, durability, and overall satisfaction. It landed on four stars for ease of cleaning, and three stars for value for money.
Are baby dummies safe to use?
Dummies can be safe if used correctly and are usually given to infants who have been bottle-fed from birth. They may also be particularly helpful for babies that have trouble suckling. Here are some tips on how to use dummies and soothers safely:
Never force your child to use a dummy
If the dummy or soother falls out of the child's mouth while sleeping, do not re-insert it
Research the advantages and risks associated with using dummies or soothers before introducing them to your child
Always choose products that have an Australian Standards label
Regularly check dummies for damage
Regularly clean dummies and soothers
Don't dip dummies or soothers into sweet foods, such as honey
Avoid using dummies if your baby has chronic ear infections
Babies generally stop their sucking habits around the age of two, and it's strongly advised that children must wean off their dummies or soothers around the age of four, otherwise, it could cause oral problems like jaw misalignment and tooth decay as well as other issues.
About the author of this page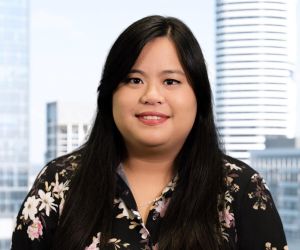 This report was written by Canstar Blue's home & lifestyle journalist, Tahnee-Jae Lopez-Vito. She's an expert on household appliances, grooming products and all things grocery and shopping. In addition to translating our expert research into consumer-friendly ratings reports, Tahnee spends her time helping consumers make better-informed purchase decisions on all manner of consumer goods and services, while highlighting the best deals and anything you need to be aware of.