Fact Checked
Uncle Tobys rated as 'cereal-sly' the best breakfast oats for 3rd year
Is your diet 'oat' of control? Why not add oatmeal to your morning routine? It's said to be gluten-free and packed with all the good stuff (i.e. vitamins, minerals, fibre and antioxidants) to make a healthy breakfast. Whether you like it hot with milk, or with a dash of yoghurt, there are plenty of breakfast oatmeal options available on the market which means finding oats that float your boat shouldn't be too hard.
To help you avoid crying over spilled milk, we surveyed more than 350 Australian consumers for their feedback on the breakfast oats they've recently bought and consumed (within the last three months). Respondents rated brands on taste, texture and consistency, range variety, packaging, value for money and overall satisfaction. Brands that received the minimum sample size (30 responses) are featured in our report.
So, which oats are making Aussies' mornings a bit better? Uncle Tobys is still considered the breakfast of champions, rating best for overall satisfaction for the third year in a row. It also scored five-star reviews in most other categories.
Best Breakfast Oats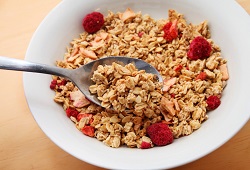 Here are the best breakfast oat brands in Australia, as rated by consumers in Canstar Blue's latest review:
Uncle Tobys
Woolworths
Coles
Uncle Tobys breakfast oats continue to rank number one for overall satisfaction, while supermarket brands Woolworths and Coles followed closely behind on a respectable four stars. Although both retailers led the way on value for money, both scoring full marks.
Top Oatmeal Brand ─ Uncle Tobys
Uncle Tobys
If you would rather start your day with a hot breakfast, Uncle Tobys offers a variety of sachets to choose from. Its Quick Oats Sachets range is designed for busy mornings, just add a dash of milk or water to your bowl, put it in the microwave for 90 secs and you'll have yourself a wholesome breakfast in no time! You can alternatively add it to smoothies. Uncle Tobys also offers larger portion sizes with Quick Sachets Big Bowl.
Some products include:
Uncle Tobys Delicious Blends ─ Hazelnut & Cinnamon
Uncle Tobys Quick Sachets ─ Big Bowl Original
Uncle Tobys Quick Sachets ─ Berry Variety
Expect to fork out anywhere between $2.15 and $8 for Uncle Tobys oats.
Uncle Tobys was rated best for taste, texture and consistency, packaging design, range variety, and overall satisfaction. It got four stars for value for money.
What's the difference between rolled oats and steel-cut oats?
What separates rolled oats from steel-cut oats is whether the whole oats are steel-cut or rolled during the manufacturing process. Rolled oats are steamed and flattened with steel rollers, making them faster to cook than steel-cut oats.
Here are the different types of rolled oats you can buy:
Old-fashioned oats: can be consumed as oatmeal, added to baked goods, or used to coat meats. This is the most textured type of rolled oats and takes the longest to cook.
Quick-cooking oats: similar to old-fashioned oats, but require less cooking time because they're rolled thinner.
Instant oats: can be unhealthier than other types of rolled oats if they contain added sugars, salt, and other ingredients to make them tasty. These cook the fastest.
Is it healthy to eat oatmeal every day?
Wholegrain cereals like oatmeal are fine to eat daily and contain various vitamins and minerals, such as iron and B group vitamins like folate, as well as protein, antioxidants, and carbohydrates.
Health authorities suggest Aussie adults should eat up to six serves of wholegrain cereals every day, while children are recommended to consume at least three to 4.5 serves. However, this varies depending on age and sex.
Does oatmeal make you gain weight?
No, oatmeal on its own won't make you gain weight unless you add sugars or naughty toppings (we're looking at you, choc chip!) AND eat over your recommended daily calorie intake. Oats can be good for weight management since they're a high-fibre food. This means they take longer to digest, keeping you feeling fuller for longer.
Oats come in different forms – steel-cut, steamed, instant, rolled, and whole. All types are seen as rich in soluble fibres, vitamins and minerals. That's why oatmeal is considered a healthy breakfast option, compared to other cereals which can be high in added sugars and additives. The nutritional value of each type of oat varies only slightly based on cook time and what liquid you add to your bowl of oatmeal. As a rule of thumb, plain or 'original' oats are healthier than their flavoured counterparts.
Which breakfast oats should I buy?
When it comes to finding a good oatmeal brand, Uncle Tobys has proven to be a popular pick after rating best in our consumer ratings for three years in a row. Woolies and Coles also seem to be good bang for buck.
'Oat-timately' your choice of breakfast oats should come down to personal preference. Of course, you also want to make sure you're getting the best bang for your buck for your breakfast cereal. You can do that by looking at the unit pricing of each item. It's a labelling system that compares the selling price of a product against a standard unit of measurement (i.e. per litre, kilogram, etc.). This allows consumers to compare product prices more accurately, regardless of packaging size or brand.
About the author of this page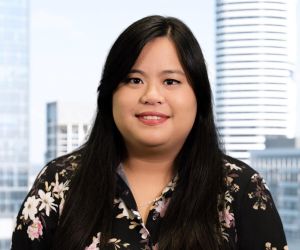 This report was written by Canstar Blue's home & lifestyle journalist, Tahnee-Jae Lopez-Vito. She's an expert on household appliances, grooming products and all things grocery and shopping. In addition to translating our expert research into consumer-friendly ratings reports, Tahnee spends her time helping consumers make better-informed purchase decisions on all manner of consumer goods and services, while highlighting the best deals and anything you need to be aware of.
Online Grocery Shopping Reviews
Picture credits: Ekaterina Kondratova/ Shutterstock.com.