Fact Checked
Aussies go nuts for Ferrero Rocher in boxed chocolate review
Whether it's sending a surprise delivery of fresh flowers, or even something out-of-the-box from an online gift delivery service, we all have a few 'Twix' up our sleeves when it comes to finding last-minute gifts. But if you're looking for an easy crowd-pleaser that also won't break the bank, a box of chocolate is the way to go. Let's be real, who doesn't like choccies? Plus, you can pick up boxed chocolates from any ol' supermarket. Win-win.
To help you find the best options on shelves, Canstar Blue surveyed nearly 300 consumers for their feedback on the chocolate box(es) they've bought and eaten in the last three months. Respondents rated brands on taste, range variety, packaging design, value for money and overall satisfaction. Those that met the minimum survey sample size of 30 responses are included in our ratings.
Ferrero Rocher was the #1 pick for boxed chocolate, earning five-star reviews in all categories. These include taste, range variety, packaging design, value for money and overall satisfaction.
Best Boxed Chocolates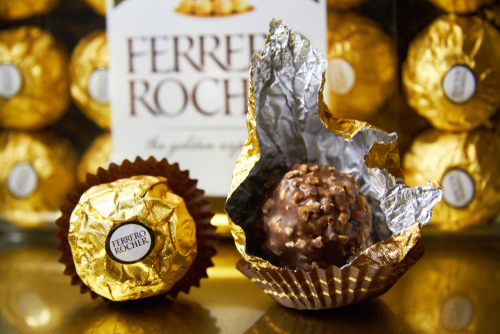 Here are the best brands of boxed chocolate in Australia, as rated by consumers in Canstar Blue's 2021 review:
Ferrero Rocher
Lindt Lindor
Cadbury Favourites
Ferrero Rocher achieved a sweet victory after receiving the only five-star review for overall satisfaction. Runner-up Lindt Lindor scored four stars overall, plus full marks for variety. Cadbury Favourites finished third with three stars for overall satisfaction.
Boxed Chocolates Compared
Ferrero Rocher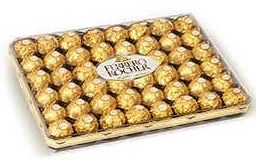 Ferrero Rocher has been about celebrating life's golden moments, reflected in its striking gold foil packaging. The hazelnut chocolate was created in 1979, by Michele Ferrero. Ferrero Rocher balls have a layering of crunchy hazelnut in the heart with a creamy hazelnut filling, plus a crisp wafer shell covered with chocolate and gently roasted pieces. You can get the original flavour in several sizes, including in packs of three and boxes of 48 pieces.
Ferrero Rocher achieved a smooth five stars in all categories, including for taste, variety, packaging design, value for money and overall satisfaction.
Lindt Lindor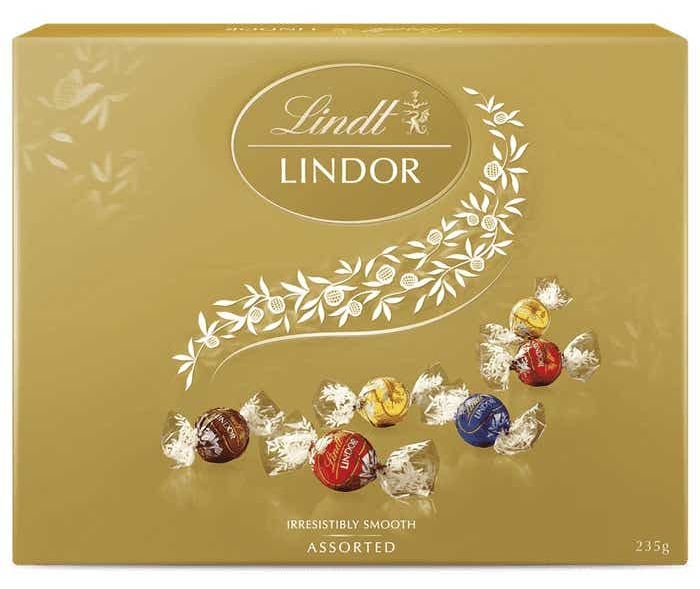 Lindt Lindor offers the same 'delicate chocolate shell and irresistibly smooth melting filling' in a range of flavours, available in boxes of assorted flavours or bags of your favourite flavour. Some products to choose from include Lindt Lindor Assorted Gift Box, Lindt Lindor Dark Assorted Gift Box, Lindt Lindor Sea Salt Caramel Bag, Lindor Strawberries and Cream Bag, Lindt Lindor Dulce de Leche Bag and Lindt Lindor Double Chocolate Bag.
Lindt Lindor earned a five-star review for variety, and four stars for taste, packaging design and overall satisfaction. It got three stars for value for money.
Cadbury Favourites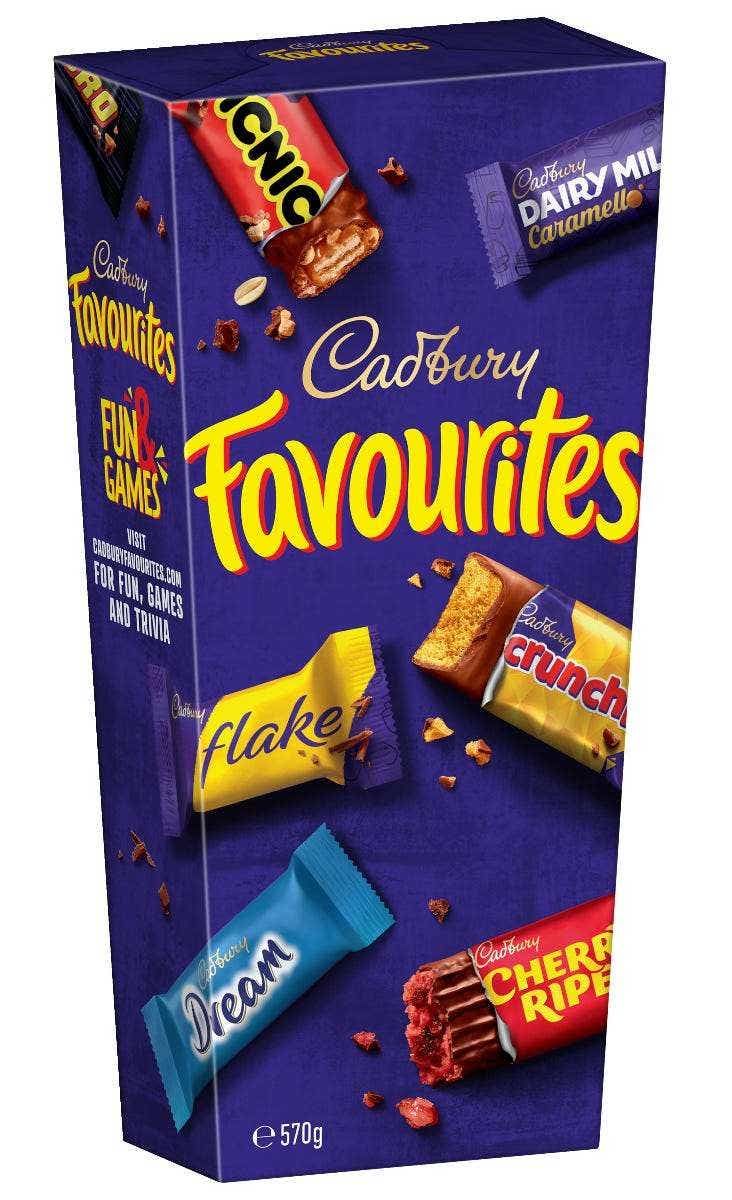 Cadbury Favourites packs a mixed bag of popular chocolate bars, in bite-sized portions. You can choose from three types of boxes, including the classic Cadbury Favourites, the Cadbury Favourites Party Edition and the Cadbury Favourites Dark Edition. Some Cadbury choccies to expect include Dairy Milk, Crunchie, Flake, Turkish Delight, Cherry Ripe, Old Gold and Boost.
Cadbury Favourites scored four stars for value for money and range variety, plus three stars for taste, packaging design and overall satisfaction.
You may also be interested in:
About the author of this page
This report was written by Canstar Blue's home & lifestyle journalist, Tahnee-Jae Lopez-Vito. She's an expert on household appliances, grooming products and all things grocery and shopping. In addition to translating our expert research into consumer-friendly ratings reports, Tahnee spends her time helping consumers make better-informed purchase decisions on all manner of consumer goods and services, while highlighting the best deals and anything you need to be aware of.
Picture credit: By dejavu/ Shutterstock.com.