Fact Checked
Helga's Continental Bakehouse & Tip Top rise to the top in white bread ratings
Aussies don't loaf around with their bread. Our latest survey revealed that almost one in five (19%) shoppers buy multiple loaves on their weekly grocery shop. While wholemeal or multigrain are typically considered healthier options, it's hard to pass up a nice slice of white bread. It can be used for so many meals, whether it's a simple morning toast with smashed avocado, or a delicious bread and butter pudding. So, out of all the options out there, which white bread do Aussies rate the bread to their butter?
To find out, Canstar Blue surveyed more than 800 Australian consumers for their feedback on the white bread they bought and ate within the last three months. Brands were rated on important factors like taste, freshness, texture and so on. Those that received the minimum sample size (30 responses) are featured in our report.
Our latest ratings saw Helga's Continental Bakehouse & Tip Top rated best for white bread, both earning five stars for taste, texture and overall satisfaction. Tip Top also placed number one for freshness, while Helga's Continental Bakehouse led for variety. Woolworths was additionally ranked best for bang for your buck.
Best White Bread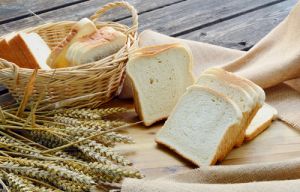 Here are the best white bread brands in Australia, as rated by consumers in Canstar Blue's latest review:
Helga's Continental Bakehouse & Tip Top
Woolworths
Wonder White
Coles
Helga's Continental Bakehouse and Tip Top ranked number one in our 2021 white bread ratings, each receiving five stars for overall satisfaction. Woolworths and Wonder White followed closely behind on four stars, while Coles rounded up the scores on three stars overall.
About the winners ─ Helga's Continental Bakehouse & Tip Top
Helga's Continental Bakehouse

Helga's Continental Bakehouse produces premium European-style bread with contemporary Australian tastes in mind. Baking bread since back in 1990, the company now supplies most major supermarkets in Australia with a range of traditional bread loaves, wraps and different types of specialty bread, including gluten-free and low-carb options. Prices for Helga's Continental Bakehouse products start from $2.90 for the Traditional White Mini Loaf.
Helga's Continental Bakehouse was rated five stars for variety, taste, texture and overall satisfaction. It got four stars for freshness and three stars for value for money.
Tip Top

Donning the slogan 'Good on ya mum', Tip Top has been 'the one' brand filling Aussie lunchboxes for many years. It offers a variety of products such as sliced bread, gourmet bread, muffins and crumpets. Its ranges include The One, Sunblest, 9 Grain, Café, Texas Toast, Sandwich Thins, Burger Thins, English Muffins and Buns & Rolls. A bread loaf from Tip Top costs around $3.
Tip Top was rated five stars for taste, texture, freshnes and overall satisfaction. It got four stars for variety and three stars for value for money.
Other white bread brands
Here are a few other brands of white bread available at the supermarket you might want to spend your dough on:
Abbott's Village Bakery
Burgen
Buttercup
Country Life
Lawson's
Macro
Nonna's Bakery
Sonoma
The Bagel Co.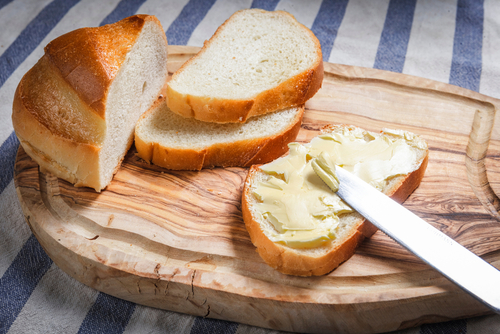 Is white bread bad for you?
White bread is generally seen as less healthy than wholemeal bread, for example, because it's said to be lower in fibre and protein, and higher in refined carbohydrates. This can create a surplus of sugar in the bloodstream, that if not utilised as 'fuel', can be stored as fat in the body. With white bread, it's best to stick to the golden rule – everything in moderation.
Is homemade bread better than store-bought bread?
Homemade bread can be healthier because it usually contains fewer ingredients compared to store-bought bread. This mostly means removing the preservatives and other ingredients designed to extend the shelf life of supermarket bread. Plus, you can customise the bread recipe to have less sugar and salt or make substitutions to suit your dietary requirements. However, buying bread from the supermarket is often more convenient and cheaper.
Is bakery bread better than supermarket bread?
Some prefer to buy freshly baked bread from the local bakery or in-house bakery at the supermarket because of the apparent quality of ingredients. Buying a loaf made with whole grains is great because each kernel is kept intact throughout the whole bread-making process, ensuring you still get the fibre, vitamins, minerals (i.e. magnesium) and healthy fats that you naturally get from whole grains.
Packaged bread tends to contain refined grains that don't provide the same level of nutrients as whole grains, due to the way the grains are processed; which removes a large chunk of B vitamins, vitamin E and fibre. Packaged bread may also feature bleached flour rather than unbleached flour. Unlike unbleached flour, which is said to naturally bleach as it ages, bleached flour has had chemical agents added to make the aging process faster.
Which white bread should I buy?
This will ultimately depend on taste and personal preference. Our ratings report reveals which brands were rated best for taste, texture and freshness which is a good starting point because no one likes stale bread.
You may have to try a few different options of white bread to find one that satisfies your tastebuds. With that said, our survey found that almost a quarter (24%) of Aussies (who buy white bread) think that premium brands taste better than cheaper ones.
It's also important to take into account nutritional value. White bread is generally considered the least healthy member of the bread family as it contains the highest amount of refined grains and sugars. Look for white bread that has the highest amount of protein, calcium and iron instead.
In a nutshell, you'll need to shop around to find a brand of white bread that tastes good and offers value for money.
About the author of this page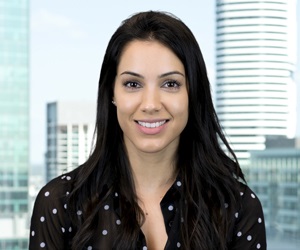 This report was written by Canstar Blue's Home & Lifestyle Content Lead, Megan Birot. She's an expert on household appliances, health & beauty products, as well as all things grocery and shopping. When she's not writing up our research-based ratings reports, Megan spends her time helping consumers make better purchase decisions, whether it's at the supermarket, other retailers, or online, highlighting the best deals and flagging anything you need to be aware of.
Online Grocery Shopping Reviews
Picture credits: PosiNote/Shutterstock.com, Tcelischev Vladimir/Shutterstock.com.