Fact Checked
Helga's on a roll as best-rated multigrain bread for 2nd year in a row
While white and wholemeal bread may satisfy your 'kneads', the multigrain kind has just the rye grainy texture to make your sandwich the best thing since sliced bread. Multigrain bread may cost more than your traditional loaf, whether it's a supermarket private label or one of the big-name brands, but the popularity of multigrain bread is certainly on a roll.
To help you suss out the best bread on the shelf, Canstar Blue surveyed more than 440 shoppers for feedback on the multigrain bread they 'loaf' most. Based on the packaged bread they purchased and ate within the last three months, consumers rated brands on freshness, taste, texture, range variety, value for money and overall satisfaction. Brands that received the minimum sample size (30 responses) are featured in our report. So, who rose to the top, and who crumbled?
Helga's Continental Bakehouse toasted its rivals for the second time in our annual multigrain bread review, rating best for freshness, taste, texture, variety and overall satisfaction!
Best Multigrain Bread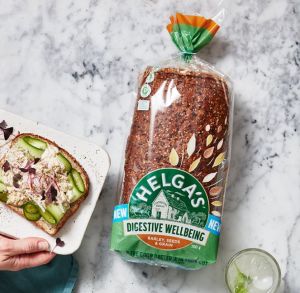 Here are the best brands for multigrain bread in Australia, as rated by consumers in Canstar Blue's latest review:
Helga's Continental Bakehouse
Abbott's Village Bakery
Woolworths
Coles
Helga's Continental Bakehouse topped our multigrain bread ratings, with five stars for overall satisfaction, while all other brands landed on a respectable four stars. Coles got the edge when it came to giving consumers bang for their buck, being the only brand to earn five stars for value for money. Abbott's Village Bakery also matched this year's champion when judged on taste and texture, scoring five-star reviews.
Multigrain Bread
Helga's Continental Bakehouse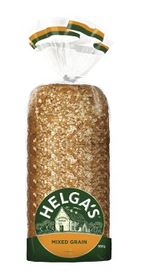 Helga's Continental Bakehouse offers a few different bread varieties across its classic, specialty, gluten-free, lower-carb, square loaf and Turkish bread ranges. Products from the brand's bread range usually cost between $3.90 and $7.
Helga's Continental Bakehouse was rated best for taste, texture, freshness, variety and overall satisfaction. It scored three stars for value for money.
Other multigrain bread brands
While only three brands made our ratings, that doesn't mean there aren't others worth plating up. Here are a few more options you can check out at the supermarket or grocer.
Billy Organic
Burgen
Buttercup
Coles
Country Life
Genius
Lawson's
Schwobs
Tip Top
Wonder White
Woolworths
Is multigrain bread healthy?
Multigrain bread is seen as a healthier alternative to white bread because it often has more fibre and a lower GI (glycemic index). Our survey found two in five (40%) Aussies eat bread daily, with a third (34%) of respondents having switched from white bread to multigrain or wholegrain bread as part of a health kick.
Is supermarket bread bad for you?
Supermarket bread can sometimes get a bad rap, partly due to the fact it contains more preservatives and refined ingredients (i.e. flour, grains, etc.) than homemade bread. That's where reading nutritional information on the packaging can help you pick the 'good' bread from the bad. Our research found that nearly a third (28%) of consumers have made this a habit, with another third (35%) of survey respondents also saying they buy bread with specific ingredients or nutritional values.

Which multigrain bread should I buy?
Over a third of our survey respondents (34%) believe that premium brands taste better than private labels. Our survey shows taste was the biggest driver of satisfaction, followed by texture and freshness. If you're after a healthier alternative, 34% of people admitted to switching white bread for multigrain or wholegrain as part of a health kick.
Multigrain bread contains more than one type of grain and seeds. It's usually low GI and can have up to four times the amount of fibre than normal white bread. Ideally, look for multigrain bread products with whole ingredients like 'whole wheat' and 'whole grain'. Check out the nutrition information panel for different bread and look for options that are low-carb, but are high in fibre and protein, which prolongs energy release. It will make your sandwich keep you fuller for longer.
The rest will simply come down to what you like and how you break bread. Do you use bread mostly for sandwiches and toast in the morning? Either way, over a third of survey respondents (35%) said they prefer 'thick' sliced bread over thinner varieties.
About the author of this page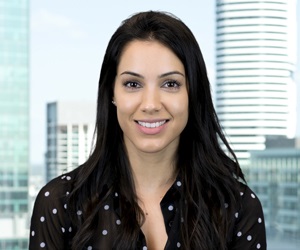 This report was written by Canstar Blue's Home & Lifestyle Content Lead, Megan Birot. She's an expert on household appliances, health & beauty products, as well as all things grocery and shopping. When she's not writing up our research-based ratings reports, Megan spends her time helping consumers make better purchase decisions, whether it's at the supermarket, other retailers, or online, highlighting the best deals and flagging anything you need to be aware of.
Online Grocery Shopping Reviews
Picture credits: Anna Shepulova/Shutterstock.com.