Fact Checked
How we rate multigrain bread
While white and wholemeal bread may satisfy your 'kneads', the multigrain kind has just the rye grainy texture to make your sandwich the best thing since sliced bread. Multigrain bread may cost more than your traditional loaf, whether it's a supermarket private label or one of the big-name brands, but its popularity is certainly on a roll, especially among the health-conscious. To help you suss out the best multigrain bread on the shelf, Canstar Blue shares the top brands as rated by shoppers.
---
Find more detailed information on our ratings methodology.
---
Top Multigrain Bread ─ Helga's Continental Bakehouse

Every grain of care counts, which is why Helga's Continental Bakehouse range of bread is expertly baked with only the finest quality ingredients. Helga's range includes classic bread like white, wholemeal and rye, and a huge selection of multigrain bread including a soy & linseed loaf, a pumpkin seed & grain loaf, and a loaf with 10 grains & seeds. There are also gluten-free, prebiotic, and low-carb alternatives. Helga's Continental Bakehouse range also has wraps.
Helga's Continental Bakehouse was rated five stars for taste, texture, freshness, packaging convenience, variety, and overall satisfaction. It got four stars for value for money.
Other multigrain bread brands
While only a few brands qualified in our latest survey, that doesn't mean there aren't others worth plating up. Here are a few more options you can check out at the supermarket or grocer.
Burgen
Buttercup
Country Life
Genius
Tip Top
Wonder
Lawson's
Angelic Bakehouse
Is multigrain bread healthy?
Multigrain bread is seen as a healthier alternative to white bread because it often has more fibre and a lower GI (glycemic index) and less refined ingredients than white bread. Our survey found two-fifths of Aussies (39%) eat bread daily, with a similar portion of respondents (40%) having switched from white bread to multigrain or wholegrain bread as part of a health kick. However, be aware that some products labelled as multigrain are made with white flour and have whole grains added.
Multigrain bread contains more than one type of grain and seeds. It's usually low GI and can have up to four times the amount of fibre than normal white bread. Ideally, look for multigrain bread products with whole ingredients like 'whole wheat' and 'whole grain'. Check out the nutrition information panel for different bread and look for options that are low-carb, but are high in fibre and protein, which prolongs energy release. It will make your sandwich keep you fuller for longer.
Is supermarket bread bad for you?
Supermarket bread can sometimes get a bad rap, partly due to the fact it contains more preservatives and refined ingredients (i.e. flour, grains, etc.) than homemade bread. That's where reading nutritional information on the packaging can help you pick the 'good' bread from the bad. Our research found a third of consumers (31%) have made this a habit, and 39% also buy bread with specific ingredients or nutritional values.

Which multigrain bread should you buy?
Our latest survey suggests big-name brands and supermarket labels both have something to offer, with Helga's Continental Bakehouse taking the top spot in important categories like taste and texture, and Woolworths ranking at the top for value for money and freshness. However, our survey found that a quarter of shoppers (24%) believe premium brands taste better than private labels. Either way, most brands rated in our review managed to score one or more five-star reviews – meaning there's something out there for everyone.
The rest will simply come down to what you like and how you break bread. Do you use bread mostly for sandwiches and toast in the morning? Either way, a third of survey respondents (32%) said they prefer 'thick' sliced bread over thinner varieties.
Online Grocery Shopping Reviews
Meet our consumer experts
---
Megan Birot: Home & Lifestyle Editor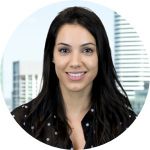 Megan is Canstar Blue's Home & Lifestyle Editor, leading the team that focuses on consumer products and services, ranging from supermarkets and groceries to home and personal appliances and retail stores. She interprets Canstar Blue's bespoke research on the thousands of brands that we compare, rate and review, to help shoppers make better purchasing decisions.
Samantha Howse: Consumer Research Specialist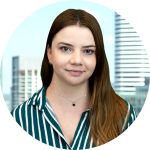 Samantha Howse is Canstar Blue's Consumer Research Specialist, coordinating the consumer research program behind our customer satisfaction awards across Canstar and Canstar Blue in Australia and New Zealand. Sam has earned a Bachelor of Business (Marketing) from Griffith University and, with seven years in market research and 2 years in marketing, she is experienced in survey design, implementation and analysis, coupled with an understanding of marketing principles and best practice.
Picture credits: Anna Shepulova/Shutterstock.com.