Fact Checked
How we rate wholemeal bread
Whether you prefer multigrain, white or wholemeal, bread is a staple in most Australian households. With its perceived nutritional benefits, wholemeal bread is fast becoming a favourite among the health-conscious and parents. No wonder two in five people (42%) we surveyed said they eat bread daily! If you're a bread buff, paying top dollar for the right blend of wholewheat flour and grain may be worth it to make a top-notch gourmet sandwich. So, which brands do Aussies 'loaf' most? And who serves up the right balance between taste and price? Canstar Blue has the answer.
---
Find more detailed information on our ratings methodology.
---
Top Wholemeal Bread ─ Helga's Continental Bakehouse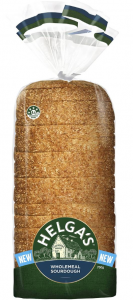 Every grain of care counts, which is why Helga's Continental Bakehouse range of bread is expertly baked with only the finest quality 90% Australian ingredients. Helga's range includes classic bread like white, wholemeal, and rye, and a huge selection of multigrain bread. The brand's traditional wholemeal loaf contains both fibre and protein ─ ideal for sandwiches and lunches. It contains no artificial colours, flavours, or preservatives. Helga's Continental Bakehouse range also has wraps.
Helga's Continental Bakehouse was rated five stars for taste, freshness, texture, packaging convenience, range variety, and overall satisfaction. It got three stars for value for money.
Is it healthier to make bread instead of buying bread?
Making bread at home is considered healthier because you get to pick and choose the quality and which ingredients go into the mix. The downside to this, however, is that you'll pay more and there's an art to bread-making, so it's worth reading up on it before putting your baking shoes on.
On the flip side, buying bread at the supermarket is more convenient and cheaper. But most brands sold in supermarkets use preservatives to help the bread last longer, as well as processed ingredients like refined grains. You might also find packaged bread with unbleached flour, which is where the flour has been treated with chemical agents to make it age quicker. This can all make your toast less healthy, although it's not the case with everything on the shelf!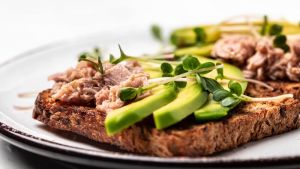 Is bread bad for you?
Bread isn't bad, but like everything in life − it should be enjoyed with moderation. Some bread contain ingredients like refined flour and refined grains that can make them less healthy compared to other foods. Certain store-bought bread replace wholewheat flour with refined flour, which is claimed to have less fibre and protein. So, it's always worth reading the nutritional information on the back of the loaf when you're shopping. Our research found that a quarter of consumers (24%) make sure to check nutritional details before purchasing.
Which wholemeal bread should you buy?
Our ratings suggest Helga's Continental Bakehouse is worth biting into, having impressed shoppers in most categories. Woolworths also seems to be an especially good pick for those hungry for a bargain, being the only brand that managed to receive full marks for value for money.
But what exactly makes a particular loaf of wholemeal bread rise to the top? Our survey shows taste and freshness are the biggest drivers of customer satisfaction, followed by value for money.
Our survey also found that 28% of respondents prefer thick sliced bread over the thinner varieties, while 23% said they believe options from premium brands taste better than cheaper alternatives. Whatever you choose, we hope you find our ratings review useful.
Online Grocery Shopping Reviews
Meet our consumer experts
---
Megan Birot: Home & Lifestyle Editor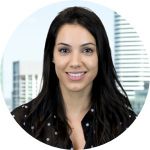 Megan is Canstar Blue's Home & Lifestyle Editor, leading the team that focuses on consumer products and services, ranging from supermarkets and groceries to home and personal appliances and retail stores. She interprets Canstar Blue's bespoke research on the thousands of brands that we compare, rate and review, to help shoppers make better purchasing decisions.
Samantha Howse: Consumer Research Specialist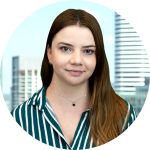 Samantha Howse is Canstar Blue's Consumer Research Specialist, coordinating the consumer research program behind our customer satisfaction awards across Canstar and Canstar Blue in Australia and New Zealand. Sam has earned a Bachelor of Business (Marketing) from Griffith University and, with seven years in market research and 2 years in marketing, she is experienced in survey design, implementation and analysis, coupled with an understanding of marketing principles and best practice.