Fact Checked
Abbott's Village Bakery slices best in wholemeal bread ratings
Whether you prefer multigrain, white or wholemeal, bread is a staple in most Australian households. With its perceived nutritional benefits, wholemeal bread is fast becoming a favourite among the health-conscious and parents. No wonder two in five (42%) people we surveyed said they eat bread daily! If you're a bread buff, paying top dollar for the right blend of wholewheat flour and grain may be worth it to make a top-notch gourmet sandwich. So, which brands do Aussies 'loaf' most? And who serves up the right balance between taste and price?
To find out, Canstar Blue surveyed more than 400 consumers for their feedback on the wholemeal bread they most recently bought and ate. Brands were rated on important factors like taste, freshness, texture, variety, value for money and overall satisfaction. Those that met the minimum required sample size of 30 responses are included in our report.
Our latest wholemeal bread ratings found that Abbott's Village Bakery was the bread Aussies 'kneaded', after it scored five-star reviews for taste, freshness, texture, variety and overall satisfaction.
Best Wholemeal Bread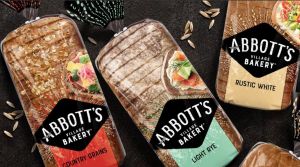 Here are the best brands for wholemeal bread in Australia, as rated by consumers in Canstar Blue's 2021 review:
Abbott's Village Bakery
Helga's Continental Bakehouse
Wonder White
Woolworths
Coles
The wholemeal range from Abbott's Village Bakery was rated the best thing since sliced bread, with five stars for overall satisfaction. Helga's Continental Bakehouse, Wonder White and Woolworths followed close behind on four stars, while Coles wrapped up the results on three stars overall.
Our research also found that Aussies seem spoilt for choice when it comes to finding good wholemeal bread, with every brand receiving at least one five-star review. Helga's Continental Bakehouse scooped up full marks for variety and texture, while Wonder White achieved the same for taste and freshness. Supermarket brands Woolworths and Coles also got five stars for value for money.
About the winner ─ Abbott's Village Bakery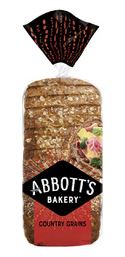 When it comes to Abbott's Village Bakery, you'll find a couple of wholemeal bread, in addition to its gluten-free options, classic white and different grain and seed bread. Wholemeal options include its Farmhouse Wholemeal and Gluten-Free Grainy Wholemeal. Bread products from the range cost between $3.80 for the classic sliced loaf and $7 for the gluten-free alternative.
Abbott's Village Bakery earned five-star reviews for taste, freshness, texture, variety and overall satisfaction. It got three stars for value for money.
Is wholemeal bread better than white bread?
White bread is notoriously considered the least healthy type of bread due to its high sugar content, and the fact that it usually contains processed ingredients like refined flour, making it less nutritious. Wholemeal bread alternatively uses wholemeal flour, which is claimed to offer a greater source of fibre than white flour. It's also believed to contain more vitamins and minerals.
Is it healthier to make bread instead of buying bread?
Making bread at home is considered healthier because you get to pick and choose the quality and which ingredients go into the mix. The downside to this however, is that you'll pay more and there's an art to bread-making, so it's worth reading up on it before putting your baking shoes on.
On the flip side, buying bread at the supermarket is more convenient and cheaper. But most brands sold in supermarkets use preservatives to help the bread last longer, as well as processed ingredients like refined grains. You might also find packaged bread with unbleached flour, which is where the flour has been treated with chemical agents to make it age quicker. This can all make your toast less healthy, although it's not the case with everything on the shelf!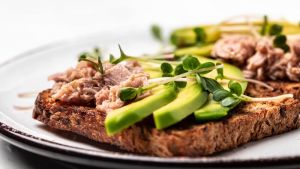 Is bread bad for you?
Some bread contain ingredients like refined flour and refined grains that can make them less healthy compared to other foods. Certain store-bought bread replace wholewheat flour with refined flour, which is claimed to have less fibre and protein. So, it's always worth reading the nutritional information on the back of the loaf when you're shopping. Our research found that almost a third of consumers make sure to check nutritional details for purchasing (28%), and a quarter (25%) of people believe premium brands taste better than cheaper brands.
Which wholemeal bread should I buy?
Picking the right bread is serious business, which is something nearly half (42%) of the respondents who eat bread every day can agree on. So, what makes a particular loaf of wholemeal bread rise to the top? Our survey shows taste and freshness are the biggest drivers of customer satisfaction, followed by texture.
Our survey also found that 34% of respondents prefer thick sliced bread over the thinner varieties, while 25% said they believe options from premium brands taste better than cheaper alternatives. Whatever you choose, we hope you find our ratings review useful.
About the author of this page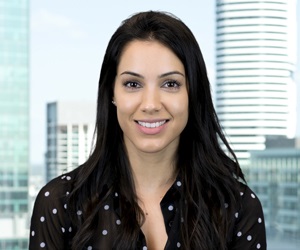 This report was written by Canstar Blue's Home & Lifestyle Content Lead, Megan Birot. She's an expert on household appliances, health & beauty products, as well as all things grocery and shopping. When she's not writing up our research-based ratings reports, Megan spends her time helping consumers make better purchase decisions, whether it's at the supermarket, other retailers, or online, highlighting the best deals and flagging anything you need to be aware of.