Customers aren't the only ones frustrated with the NBN rollout – it seems Australia's consumer watchdog is also ready to put its foot down.
The Australian Competition and Consumer Commission (ACCC) has proposed new regulated wholesale terms to address the less-than-stellar service standards currently provided by NBN Co. The ACCC's proposed regulations are designed to crack down on common consumer pain points, including missed appointments, late connections and fault repairs, and congested and slow services.
This move comes as the next step in the ACCC's two-year NBN wholesale service standards inquiry. First launched in November 2017, the inquiry looked at the arrangements between NBN Co and retail service providers (e.g. TPG, iiNet, or Vodafone), and led to NBN Co accepting a court-enforceable undertaking to increase the rebates it pays to providers for not meeting an expected level of service.
In other words, NBN Co is required to pay a fine to internet service providers in the event it misses an appointment, fails to repair a fault or connect a service within an agreed-upon timeframe, or fails to take action in case of unacceptable congestion or slow speeds. These fines or rebates are paid to affected providers, but the ACCC expects this compensation to then be passed on to customers.
New fines for NBN Co
Last year, NBN Co accepted a list of financial rebates proposed by the ACCC in its September 2018 undertaking. However, the ACCC has now asked to increase these rebates, listing the following new penalties for service failures:
Missed appointments by NBN technicians: $75 (to be passed on to consumers, up from $25 currently)
Congested cells or backhaul links affecting fixed wireless services: $20 each month
Fixed line services that fail to meet minimum speed objectives: $20 each month (applicable for fibre-to-the-node, fibre-to-the-basement, and fibre-to-the-curb connections)
Failure to fix faults in a timely manner: Up to $30 per business day (capped at $1,150)
Late/delayed network connections: $13.50 per business day (capped at $270 or 20 days)
The ACCC states the the new, proposed rebates aim to address the biggest issues identified in its recent inquiry. By increasing the potential financial cost to NBN Co for failing to meet an acceptable minimum level of service, the ACCC hopes to improve outcomes for both service providers and NBN network users. While the rebates themselves will go to service providers, the ACCC intends for customers to ultimately benefit from the changes.
"The new arrangements are designed to give NBN Co more incentives to lift its service standards to RSPs, which should, in turn, improve service to NBN consumers by reducing instances of missed appointments, delayed connections and unresolved faults," said ACCC Chair Rod Sims.
"We expect retailers to ensure that their customers benefit from the payment of wholesale rebates, and we will be working closely with the ACMA to make sure this is the case."
Telcos happy, but NBN Co concerned
Unsurprisingly, NBN Co isn't thrilled with the ACCC's recommendations. In a statement made to 9 News, a company spokesperson expressed concern that the ACCC's proposal wouldn't have the desired effect on customer satisfaction levels.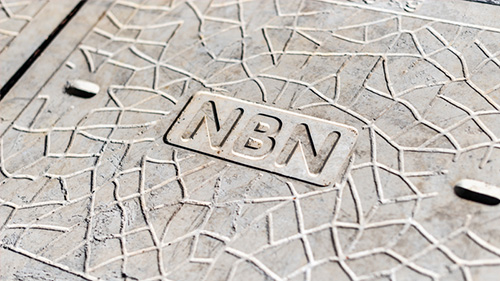 "It's in our best interest for customers to join the network as early as possible, stay connected, and ultimately take up higher value services over time,"said NBN Co.
"However, we are concerned the draft determination announced today by the ACCC will not drive the right improvements in customer experience and could lead to unintended consequences."
In comparison, both Telstra and Optus appear to be welcoming the proposed arrangement, as per statements made by each telco to 9 News. NBN Co and retail service providers are currently hashing out a new wholesale broadband agreement, which would set terms for providers to access and sell NBN services going forward.
The ACCC believes its new rebates will 'complement' industry negotiations, as well as lead to further improvements down the track from both NBN Co and internet service providers.
"These proposed regulated terms will establish baseline service standards, while allowing parties freedom to bargain on specific terms," said Mr Sims.
Currently, the ACCC's revamped rebates have been released in a draft decision, which will be open for stakeholder feedback until 1 November, 2019. If the proposed terms are accepted, expect the new rebates – and hopefully, improved customer service – to commence at the end of this year, just in time for the network's projected 2020 completion.
Find a better NBN deal
Comparing broadband plans before you commit can help you suss out the best deals and cheapest prices. But one of the biggest factors in picking the right NBN plan is choosing the correct speed tier for your needs.
Recent research from Canstar Blue has shown that not every NBN user is aware of their current plan speed, which can cause issues if your connection isn't fast enough to handle your household usage. If you are looking for a fast plan at an affordable price, you may find an NBN 50 connection best suits your needs.
The following table shows a selection of published unlimited Standard Plus Evening Speed (NBN 50) plans on Canstar Blue's database, listed in order of their monthly cost, from the lowest to highest, and then by alphabetical order of provider. Use our comparison tool to see plans from a range of other providers. This is a selection of products with links to a referral partner.