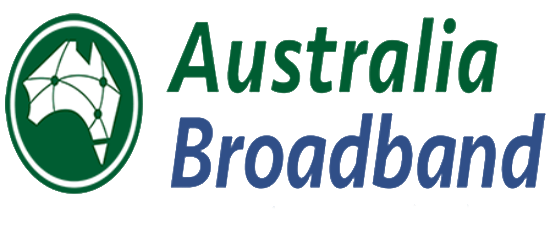 Review of Australia Broadband plans
Australia Broadband is an internet provider founded specifically to take advantage of the NBN. The telco offers NBN plans and bundles to households all around Australia. Australia Broadband is a wholly-owned subsidiary of Digital 23 Pty Ltd, an Aussie company that owns several other telecommunications brands. Read on for a full breakdown of Australia Broadband offers, and how these products stack up to the competition.
What does Australia Broadband offer?
Australia Broadband provides unlimited data on all of its NBN and ADSL plans – you can stream music, video and other media until your heart's content. Both types of broadband connection are available as 'naked' internet plans, or as home phone bundles, and you can choose between a month to month or 12 month contract. Generally by opting for the lengthier contract, you'll waive a set-up fee in the ballpark of $120, so it can be worth your while to commit.
Australia Broadband Plans

Bundle Options

Price per Month

NBN Plans
Basic NBN 12
$60
Standard NBN 25
$70
Standard Plus NBN 50
$75
Premium NBN 100
$95
All Australia Broadband packages currently come with a Foxtel Play offer, which with unlimited data on all plans is especially useful for all the latest and greatest TV content streamed right to your devices. As mentioned, all month to month plans attract a set-up fee to the tune of $119.95, which probably means you might be a bit reluctant to leave after only one month.
Australia Broadband ADSL2+ Plans
The standard ADSL plans from Australian Broadband include a bunch of useful bonus features. You'll receive a free upgrade to an NBN plan once the new network becomes available in your suburb, and Australia Broadband includes a $5 discount for paying by direct debit (included in the prices above). The bundled plan includes PAYG line rental, allowing you to make cheap calls without the added cost of a big unlimited call package. PAYG call rates are:
13/1300 Numbers: 40c per call
Local Calls: 25c per call
National Calls: 20c per minute plus 35c flagfall
Mobile Calls: 30c per minute, plus 35c flagfall, with calls capped at $2.40 up to 20 minutes and PAYG rates thereafter
Depending on how often you call, you might find it's well worth your money to opt for a home phone bundle, as they are about $25 extra per month, which equates to about 100 local calls, or even less if your calls are to other connections.
Australia Broadband NBN Plans
Available on a fibre connection, Australia's NBN plans are quite strong and are offered across all speed tiers. Australia Broadband's base plans come with 12/1 download/upload speeds, which is the slowest the NBN offers. However, you can:
Upgrade to 25/5 for $15 extra a month
50/20 for an extra $30
100/40 for an extra $40
As you can see, costs can evidently add up pretty quickly. As the cheapest NBN plan is just under $60 a month; adding the top speed boost will bring the plan to nearly $100! Adding a call pack will bring it to over $100 a month. Furthermore, if you decide you want a faster speed, you will also be slugged with a $20 fee, and you can change once in a month. Luckily though, PAYG phone call rates are a little cheaper in some instances:
13/1300 Numbers: 40c each
Local Calls: 15c each
National Calls: 15c/minute
Mobile Calls: 20c/minute
How does Australia Broadband compare to other providers?
Australia Broadband – though you may not have heard about it – seems to offer some of the best-value broadband plans across both ADSL2+ and NBN platforms. Let's see how this is the case in further detail, comparing to several different providers.
Australia Broadband ADSL2+ Plans Compared
Unlimited data from $44.95 a month
Australia Broadband's base ADSL plan is amongst the cheapest unlimited internet plans you're likely to find. However, there are a few providers offering unlimited data for a similar deal. Keep an eye out for Dodo, Inspired Broadband, AusBBS and Barefoot Telecom. These four also offer no contract, but some do not include line rental, to which Australia does. You'll also have to consider the value proposition of having Foxtel Play included, which is a serious boost to your entertainment arsenal.
Australia Broadband NBN Plans Compared
A much more varied broadband platform, Australia's NBN plans still remain quite competitive but the extra costs associated with upgrading your speed tier can make some plans pretty expensive!
Australia 12/1 Plans Compared
Unlimited data from $59.95 a month
At the most basic speed tier, Australia comes to the game with plans from just under $60 a month. Keep in mind that you will be tied into a 12 month contract for this amount – the no-contract option attracts an extra $5 per month. At this 'bargain basement' end of the NBN spectrum, providers such as SpinTel, Exetel, AusBBS and Inspired Broadband all offer unlimited data on a no contract basis for similar prices.
Australia 25/5 Plans Compared
Unlimited data from $64.95 a month
This is right on the money as far as price is concerned, but again the 12 month contract lets Australia Broadband down a bit. You'll be paying nearly $80 a month if you opt for no contract. At this tier, it's hard to beat Motion Broadband, but you'll be tied into a 24 month plan. For no contract plans, take a look at AusBBS, Tangerine and Inspired Broadband again.
Australia 50/20 Plans Compared
Unlimited data from $79.95 a month
This plan configuration is also quite competitive and is in fact one of the cheapest NBN plans at this speed level out there. However, keep an eye out for other providers that offer plans on a no contract basis. AusBBS, Activ8me and Teleron all warrant a mention, while Motion again comes to play but with a lengthy contract.
Australia 100/40 Plans Compared
Unlimited data from $99.95 a month
For the most unrelenting speeds, you surprisingly do not always have to pay exorbitant fees. Several providers go one better than Australia Broadband, with MyRepublic taking out top spot, with its most barebones plan costing under $60 a month, while no contract costs only $10 a month extra, and home phone bundles are priced similarly. Rounding out the list is also the familiar sight of AusBBS, Motion and Activ8me.
Should we shout 'Oi, oi, oi' for Australia Broadband?
Australian Broadband may not be the best-known internet provider out there, but it certainly makes up for it with its impressive product range. Its ADSL and NBN connections are amongst the best-value plans on the market. And when you factor in the Foxtel Play subscription, Australian Broadband starts to look a very attractive option indeed.
However, there are other service providers hot on its heels, offering similar pricing structures and data inclusions on no contract terms. For Australia Broadband to compete better, it might have to pull out a Steven Bradbury at the 2002 Winter Olympics. Nevertheless, Australia Broadband seems to represent a solid option if you're after 'the whole package' of home broadband, home phone call packs, plus Foxtel entertainment.