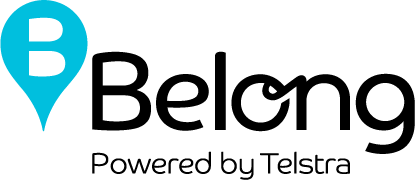 Review of Belong Broadband plans
Belong is a small broadband provider which is wholly owned by Telstra. However, in contrast to Telstra's often rather complex internet plan range, Belong is taking the opposite approach, offering a reasonably simple, easy to understand selection of plan options on both ADSL and NBN connections. Belong offers plans on both yearly and monthly contracts, with a focus on affordability and good value for money. But how do Belong's internet plans stack up against other service providers? Read on for a detailed review by Canstar Blue.
Belong broadband plans
Belong offers a range of both ADSL and NBN internet plans:
Over 10 ADSL plans from $35 a month
Four NBN plans from $50 a month
Belong offers a dead simple approach to selecting a plan – instead of picking one of several packages, you simply pick one of two data, contract and call options to create your own plan.
Opting for a monthly contract gives you the flexibility to cancel anytime, but requires a $60 modem fee and costs $5 extra each month.
Opting for a 12 month contract nets you a Wi-Fi modem for free, saving you a combined $120 over the life of your plan.
Belong's voice calls use their dedicated app called Belong Voice rather than the traditional phone line rental. The app performs the same way as Skype, Viber and other VoIP services, offering you national or international calls over the internet. You can use it on up to three devices using Wi-Fi or mobile data. But enough of these perks for now; let's jump into Belong's plans.
Belong ADSL Plans
There are 15 plans in total, with a variety of plans dedicated towards an extended network of which you'll need a home phone line rental with Telstra. Extended network basically means you'll receive full use of the expansive network that Telstra provides, which could better serve those in more rural areas.
You'll get a choice of data options – Regular plans (100GB) and Large plans (1,000GB).
These are then split further into either 12 month contract plans, monthly contract plans and extended network plans.
Generally you can expect your basic 12 month contract options to be cheapest, and then no contract plans to be $5 dearer, with extended network plans to be $5 dearer again.
To make better sense of this, here is a snapshot below that demonstrates how Belong's ADSL plans work and how much extra you can expect to pay by opting for a no contract or extended network option.
Belong NBN Plans
For those lucky enough to have access to the NBN already, Belong offers a similar range of options for creating your new NBN plan. Choosing a Belong NBN plan is generally a three or four step process:
Choose how much data you want: 100GB or Unlimited ($15 extra for unlimited).
Choose the contract you want: 12 months or monthly ($5 extra for monthly). Monthly contracts also incur an initial $60 set-up fee.
Choose the speed tier you want: 12/1, 25/5 or 100/40 Mbps download/upload ($20 and $30 extra for 25/5 and 100/40 speed boosts respectively).
Optional: Add national and international VoIP calling packs from $10 a month.
So, if you start off with a base plan consisting of 100GB on a 12 month contract with 12/1 speeds, this will cost $50 a month. The maximum your plan could cost (with unlimited data, a monthly contract, 100/40 speeds) is $100 a month. And don't forget the set-up fee! So, is paying for extra data with the freedom of no contract and tip-top speeds worth spending double? You can decide!
While the base price of $50 seems attractive, the fact is you could be subject to significant extra costs, and this isn't even considering VoIP plans if you decide to go down that route. Nevertheless, here is a snapshot of what you can expect from Belong NBN:
How does Belong compare to other broadband providers?
Belong is pretty standard fare as far as plans go, however there are some smaller providers that eke out even more value for your money. Further, other providers also offer drastically simpler plans with much less room to move as far as data, contracts and speeds (for NBN) are concerned.
Belong ADSL Plans Compared
Belong compares pretty well on price alone, but the fact is that other providers offer more data for the same or less. For example, Belong is situated among some of the smaller and cheaper providers, and they all offer unlimited data for similar amounts of money per month as with Belong's 100GB plan. These providers also tend to offer monthly contracts, while with Belong for this price you will be tied down for a year.
The same can also be said for Belong's dearer ADSL plans. While these plans do compete on cost, the fact is you can often get more data or more perks for your money with some smaller providers. Keep an eye out for providers such as Dodo, Inspired Broadband and AusBBS to all offer class-leading value. Belong does run on the expansive Telstra network though, and boasts 24/7 customer support that can be handy if you're in a pickle at 2am.
Belong Broadband Plans Compared
Belong's value really depends on what speed tier you want, with prices obviously increasing the faster you want to go.
Belong 12/1 NBN Plans Compared
These plans echo the sentiment of Belong's ADSL plans. At this 'bargain basement' NBN offering, you can expect prices around $40 for 100GB, but spend a little extra and you should get more bang for your buck. Teleron offers 200GB for $44 a month, while SpinTel offers a massive 500GB and TPG also offers 100GB for similar monies. These providers also offer these plans on a no contract basis, whereas with Belong you'll have to pay extra (plus an upfront fee) to not commit for a year.
Belong 25/5 NBN Plans Compared
Unlimited data, 12 month contract – $75 a month
Again, this set of plans suffers much the same fate as Belong's other plans do. That is to say, while it is not particularly expensive, it's not exactly good value either. Several other providers still reign supreme, including Motion Telecom and Tangerine, as well as AusBBS and Inspired. All provide unlimited data for cheaper, while some are on a no-contract basis.
Belong 100/40 NBN Plans Compared
Unlimited data, 12 month contract – $95 a month
For tip-top speeds, you would expect exorbitant monthly costs, right? Well, yes, but you'll also likely see some providers offering supreme value for money. This speed tier seems to be the meal ticket as far as competition is concerned – not to mention those speeds! Here, Belong struggles to compete against small providers such as MyRepublic, AusBBS, Motion and Teleron that all tend to offer unlimited data on the top speed tier for $90 or less a month. Many of these providers also have no contract terms, of which you'll have to pay an extra $5 a month for the privilege with Belong. MyRepublic offers obscene value, with its base plan under $60 a month.
Do I belong with Belong Broadband?
That depends on how important using the Telstra network is to you. We suspect if you're reliant on Telstra for its expansive network, then Belong can offer a good alternative to Australia's largest telco, however for the average user not fussed then better value might be found elsewhere. Frequently, for both ADSL and NBN connections, there are other smaller providers offering more data for less with no contracts. Belong evidently wants you to commit to 12 months or more, as you are slugged with a higher monthly cost and a set-up fee by opting for no contract.
While having the safety net of Telstra for a network, is that really enough for consumers to choose Belong? For some living outside of metropolitan areas it may be, but for others it may be worth comparing a range of smaller providers that can get the job done just as well.
What customer think about Belong ADSL/Broadband plans?
In 2017, Australian customers gave Belong 4 out of 5 stars for Overall Customer Satisfaction for ADSL/Broadband plans.
Belong ADSL/Broadband plans
Canstar Blue
Award:
Overall Satisfaction