Belong NBN Plans Review
Belong is a small broadband provider wholly owned by Telstra, However, in contrast to Telstra's often complete internet plan range, Belong is taking the opposite approach, offering a reasonably simple, easy-to-understand selection of plan options on NBN connections. Belong offers plans on both monthly and annual contracts, with a focus on affordability and good value for money. But how do Belong's internet plans stack up against other service providers? Read our Belong NBN review to find out more about what you can expect from an internet plan with Belong.
Belong Internet Plans
Belong offers NBN plans on several speed tiers. When it comes to choosing you internet package, it's pretty straightforward.
For those lucky enough to have access to the NBN already, Belong offers a similar range of options for creating your new NBN plan. Choosing a Belong NBN plan is generally a two step process:
Choose the speed tier you want: Starter plans offer typical evening speeds of 30Mbps, Standard Plus plans 40Mbps, and Premium plans 80Mbps.
Choose the contract you want: 12 months or monthly ($5 extra for monthly). Monthly contracts also incur an initial $60 modem fee.
It's worth noting that the Premium NBN plan is not available on a 12-month contract, and is month-to-month only.
So, if you start off with a base plan consisting of unlimited data on a 12 month contract with Starter speeds, this will cost $55 a month. The maximum you could pay (with unlimited data, a month-to-month contract, and Premium speeds) is $95 a month.
Belong is part of Telstra, using its own network; this may provide peace of mind, knowing you could get a Telstra-like connection for a fairly low price. Some of Belong's plans also include free mobile credit and a Belong mobile SIM card, which include coverage on parts of Telstra's 4G mobile network.
Curious about Belong's NBN plans? The below table features all published Belong NBN plans from Canstar Blue's database, listed in order of cost from lowest to highest. Use our comparison tool to see plans from a wider range of providers. These are products with links to a referral partner.
What does Belong internet offer?
| | Belong NBN Plans |
| --- | --- |
| Unlimited data | ✓ |
| Top-speed NBN Plan | ✓ |
| Entertainment | X |
| Call packs | X |
| Choice of contract | ✓ |
| Included modem | ✓ |
| Available across FTTP, FTTB, FTTN | ✓ |
Belong NBN speeds: at a glance
Belong offers three unlimited data NBN plans across the Standard Plus (NBN 50) and Premium (NBN 100) speed tiers. Both Starter and Standard Plus plans are on the NBN 50 tier, but Starter speeds are restricted; typical evening speeds on this plan are 30Mbps, while Standard Plus plans offer typical speeds of 40Mbps.
If you opt for Belong's Premium plan, you can expect speeds of around 80Mbps during peak hours (between 7pm – 11pm), and potentially higher during the day.
Below are the typical evening speeds Belong lists for its NBN speed tiers on fixed line networks (FttP, FttN, FttB, FttC, and HFC).
| Speed Name | NBN Tier |  Typical evening speed |
| --- | --- | --- |
| Standard Plus Evening Speed (starter plan) | NBN 50 | 30Mbps. A speed cap of 30Mbps applies at all times (including 7pm-11pm) |
| Standard Plus Evening Speed (Standard Plus plan) | NBN 50 | 40Mbps. A speed cap of 40Mbps applies at all times (including 7pm-11pm) |
| Premium Evening Speed | NBN 100 | 80Mbps. A speed cap of 80Mbps applies at all times (including 7pm-11pm) |
Speeds experienced may be lower due to various factors including your in-home setup and wiring. Actual speeds confirmed post-connection.
Belong Network Coverage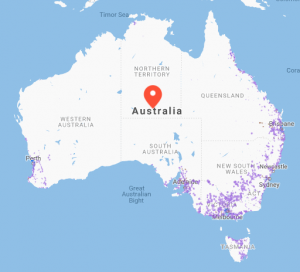 Belong's NBN coverage is largely subject to what's taking place nationwide. NBN Co – the wholesaler responsible for the rollout – says that by the time the NBN is finished, fibre connections will cover 93% of Australians with the remaining 7% of Australians to be placed on a fixed wireless or satellite network.
Belong is a subsidiary of Telstra but its NBN fate still falls into the arms of NBN Co. Currently most capital cities are covered, as well as major regional hubs. If you're not connected it's probably only a matter of time until you are, with Belong having an address checker on its website to see what you can connect to.
Belong Features & Bonuses
Belong sheds a lot of the filler and gimmicks and instead just focuses on straightforward broadband. However, the following features and benefits are available with Belong.
Unlimited Data: All Belong NBN plans feature unlimited monthly gigabytes.
NBN Speeds: Speed capped Standard Plus Evening Speed (typical evening speed: 30Mbps), Standard Plus Evening Speed (typical evening speed: 40Mbps) and Premium Evening Speed (typical evening speed: 80Mbps) NBN plans are available.
Technology Types: Belong offers NBN across Fibre to the Premises, Fibre to the Node, Fibre to the Building, Fibre to the Curb, and Hybrid Fibre Coaxial connections.
Modems: WiFi modems are included on all 12-month plans, and are available on month-by-month plans for $60 upfront.
Belong does provide incentives for customers to choose a 12-month contract, with cheaper prices and inclusion of modems when you commit for a year. Overall, while there's not a lot of extra stuff — namely in the way of entertainment — Belong does provide fairly straightforward broadband at a fairly accessible price for many.
Belong Standard Plus NBN
If you're willing to sign up for 12 months, the minimum you can expect to pay here is $65 a month. For the month-to-month plan you'll be paying $70 each month, plus the initial $60 Wi-Fi modem fee.
Belong Premium NBN
For premium NBN, Belong now only offers its Premium plan on the month-to-month option for $95 per month plus the initial $60 Wi-Fi modem fee.
Belong Starter NBN
If you're after something fast but affordable, Belong may have what you need on the Starter speed tier (NBN 50 or Standard Plus Evening Speed, with download speeds limited to 30Mbps). Unlimited data starts at $55 a month, but keep in mind the $5 premium you'll pay per month for a month-to-month contract, plus $60 for Belong's Wi-Fi modem.
Belong Customer Service & Support
Belong has a comprehensive FAQ page on its website along with an easy-to-navigate support system.
Beyond that, Belong's online portal contains account management services, payment services, order tracking, data tracking for data-capped plans, moving-house options and more.
How does Belong compare to other broadband providers?
Belong is pretty standard fare as far as plans go, however there are some smaller providers that eke out even more value for your money. Further to this, many offer no lock-in plans for nothing extra per month over their 12 month plans. Other providers focused on cheap prices include:
However, if you're a discerning customer, there's more to a plan than just a cheap price. Setup fees, upfront modem costs, contract lengths and other additional add-ons can all make or break a plan, so choose wisely here.
Should I sign up to a Belong NBN plan?
Belong clearly wants you to commit to 12 months, as you'll pay a higher monthly cost and upfront modem fee by opting for no contract. If you'd rather not pay the upfront cost for your Belong NBN modem (and a $5 cheaper plan), signing up for a year could be worth it. Other providers often have longer contracts, so you might find a one-year commitment much easier than two or more years. Of course, for NBN 100 speeds, you'll only have the month-to-month option.
Having said that, Belong is Canstar Blue's 2020 Outstanding Value Award for NBN winner, and is consistently highly-rated in our annual NBN providers review. Customers seem happy with Belong's simple, no-frills approach to NBN, so, if you like what you've seen from our Belong broadband review, this telco may be worth keeping in mind if you're shopping around for a new internet provider.
Other articles worth reading
About the author of this page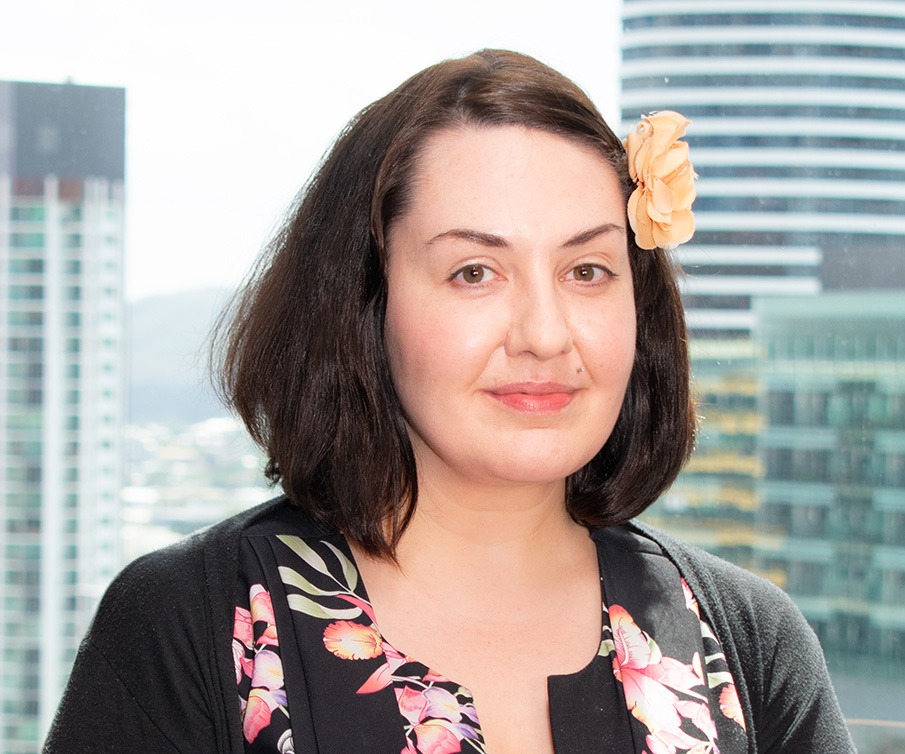 This page was written and is regularly updated by Canstar Blue's Telco Editor, Tara Donnelly. Having spent over seven years writing for and editing telco comparison websites, she's an expert in all things phone & internet, including NBN plans, wireless technology, the latest mobile devices and how to find the best deal for your family. She loves to highlight the next best deals, while also flagging the things you need to be aware of.
What do customers think about Belong NBN plans?
In 2019, Australians gave Belong 4 out of 5 stars for Overall Customer Satisfaction in NBN plans.
Belong Facts
Belong is a new internet service provider that was started by telco giant Telstra. It's a relatively no-frills provider, but there are still a few things you should know:
About Belong
Belong was born in 2013 when its parent company, Telstra, decided to launch a low-cost internet service provider. Belong and Telstra now operate in the same market, offering different plans at different price points. Its headquarters, much like its parent company, are in Melbourne, Victoria.
Belong Services
Here's what you can expect to find on offer when browsing the Belong website:
ADSL plans
NBN plans
Mobile plans
More Belong Services
| | |
| --- | --- |
| Online chat functionality | |
| Modem included | |
| Extra data available for purchase | |
| Multiple billing options | |
| Alert for payment reminders | |
| App for online account management | |
Belong : Recent Key Dates
2013 | Telstra launches Belong.
2017 | Belong extends its offerings to mobile plans.
2019 | Belong changes its logo and branding.