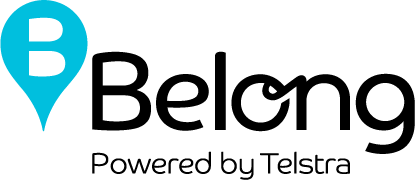 Review of Belong Broadband plans
Belong is a small broadband provider which is wholly owned by Telstra. However, in contrast to Telstra's often rather complex internet plan range, Belong is taking the opposite approach, offering a reasonably simple, easy to understand selection of plan options on both ADSL and NBN connections. Belong offers plans on both yearly and monthly contracts, with a focus on affordability and good value for money. But how do Belong's internet plans stack up against other service providers? Read on for a detailed review by Canstar Blue.
Belong NBN Internet Plans
Belong offers a dead simple approach to selecting a plan – instead of picking one of several packages, you simply pick one of two data, contract and call options to create your own plan.
Opting for a monthly contract gives you the flexibility to cancel anytime, but requires a $60 modem fee and costs $5 extra each month.
Opting for a 12 month contract nets you a Wi-Fi modem for free, saving you a combined $120 over the life of your plan.
Belong's voice calls use their dedicated app called Belong Voice rather than the traditional phone line rental. The app performs the same way as Skype, Viber and other VoIP services, offering you national or international calls over the internet. You can use it on up to three devices using Wi-Fi or mobile data.
For those lucky enough to have access to the NBN already, Belong offers a similar range of options for creating your new NBN plan. Choosing a Belong NBN plan is generally a three or four step process:
Choose how much data you want: 100GB or Unlimited ($10 extra for unlimited).
Choose the contract you want: 12 months or monthly ($5 extra for monthly). Monthly contracts also incur an initial $60 set-up fee.
Choose the speed tier you want: 12/1, 50/20 or 100/40 Mbps download/upload – generally an extra $10-$30 a month.
Optional: Add national and international VoIP calling packs from $10 a month.
So, if you start off with a base plan consisting of 100GB on a 12 month contract with 12/1 speeds, this will cost $50 a month. The maximum your plan could cost (with unlimited data, a monthly contract, 100/40 speeds) is $100 a month. And don't forget the set-up fee! So, is paying for extra data with the freedom of no contract and tip-top speeds worth spending double? You can decide!
While the base price of $50 seems attractive, the fact is you could be subject to significant extra costs, and this isn't even considering VoIP plans if you decide to go down that route. Belong is backed by Telstra, using its own network; this may provide peace of mind, knowing you could get a Telstra-like connection for a fairly low price. Here are Belong's 12 month plans at a glance:
What does Belong internet offer?
| | Belong NBN Plans |
| --- | --- |
| Unlimited data | ✓ |
| Top-speed NBN Plan | ✓ |
| Entertainment | X |
| Call packs | ✓ |
| Choice of contract | ✓ |
| Included modem | ✓ |
| Available across FTTP, FTTB, FTTN | ✓ |
Belong Network Coverage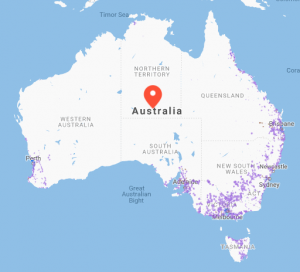 Belong's NBN coverage is largely subject to what's taking place nationwide. NBN Co – the wholesaler responsible for the rollout – says that by the time the NBN is finished, fibre connections will cover 93% of Australians with the remaining 7% of Australians to be placed on a fixed wireless or satellite network.
Belong is a subsidiary of Telstra but its NBN fate still falls into the arms of NBN Co. Currently most capital cities are covered, as well as major regional hubs. If you're not connected it's probably only a matter of time until you are, with Belong having an address checker on its website to see what you can connect to.
Belong Features & Bonuses
Belong sheds a lot of the filler and gimmicks and instead just focuses on straightforward broadband. With that said, it does have some extra stuff worth looking into:
Call Packs:
Modems:
Contract Discounts:
Belong incentivises customers to choose a 12 month contract, with cheaper prices for committing. Overall, while there's not a lot of extra stuff – namely in the way of entertainment – Belong does provide fairly straightforward broadband at a fairly accessible price for many.
Belong Basic NBN
If you're just after the basics, Belong may have what you need on the 12Mbps basic speed tier. Unlimited data starts at $60 a month here, but keep in mind the $10 premium you'll pay per month for a month-to-month contract, in lieu of the $60 Wi-Fi modem.
Belong Standard Plus NBN
If you're willing to sign up for 12 months, the minimum you can expect to pay here is $70 a month. For the month-to-month plan you'll be paying $80 a month plus the initial $60 Wi-Fi modem fee.
Belong Premium NBN
For premium NBN, Belong offers a pretty attractive 12 month plan for $90 a month. For the more flexible option, you'll pay 100 bones a month plus the $60 Wi-Fi modem fee.
Belong Customer Service & Support
Belong has a comprehensive FAQ page on its website along with an easy-to-navigate support system. Its call centre is open from 7am to 12am (midnight) AEST every day.
Belong Customer Service Number: 1300 235 664
Beyond that, Belong's online portal contains account management services, payment services, order tracking, data tracking for data-capped plans, moving-house options and more.
How does Belong compare to other broadband providers?
Belong is pretty standard fare as far as plans go, however there are some smaller providers that eke out even more value for your money. Further to this, many offer no lock-in plans for nothing extra per month over their 12 month plans. Other providers focused on cheap prices include:
However, if you're a discerning customer, there's more to a plan than just a cheap price. Setup fees, upfront modem costs, contract lengths and other additional add-ons can all make or break a plan, so choose wisely here.
Do I belong with Belong Broadband?
That depends on how important using the Telstra network is to you. We suspect if you're reliant on Telstra for its expansive network, then Belong can offer a good alternative to Australia's largest telco on ADSL connections, however for NBN connections the question is largely a moot point. Frequently, for both ADSL and NBN connections, there are other smaller providers offering more data for less with no contracts and no extra costs in doing so. Belong evidently wants you to commit to 12 months or more, as you are slugged with a higher monthly cost and a set-up fee by opting for no contract.
While having the safety net of Telstra for a network on ADSL, is that really enough for consumers to choose Belong? For some living outside of metropolitan areas it may be, but for others it may be worth comparing a range of smaller providers that can get the job done just as well.
Other articles worth reading
What do customers think about Belong NBN plans?
In 2018, Australian customers gave Belong 3 out of 5 stars for Overall Customer Satisfaction for NBN plans.