Internode NBN Internet Plans & Prices
Internode was one of the first ISPs founded in Australia, and was the first provider to offer ADSL2 speeds when the technology was first introduced. Whilst it was acquired by iiNet back in 2011, Internode continues to operate as a separate entity, providing a comprehensive range of plans to customers all around Australia. With ADSL and NBN plans to choose from in both naked and bundled form, we've compared Internode broadband plans to make your internet plan comparison easier.
Internode has a range of competitive NBN and ADSL plans, and in 2018 took out top spot in our Customer Satisfaction ratings for both NBN and ADSL, while still rating well for NBN plans in both 2019 and 2020. So, Internode customers seem pretty happy overall with what they get from Internode internet plans, but what can you get when it comes to plans, prices and inclusions? Let's take a look in this Internode review.
Internode NBN Plans
Internode has a suite of competitive NBN plans across four speed tiers, with data points at 100GB for the NBN 12 plan and Unlimited for every other plan. Unlimited data starts at just under $70 a month, going up to just under $100 a month, with call packs and extras at additional cost. Below are Internode's unlimited NBN plans at a glance.
What features does Internode offer?
Internode is a 'full service' provider meaning it doesn't just offer internet – it also offers a range of other features to complete the package.
| | Internode NBN Plans |
| --- | --- |
| Unlimited data | |
| Top-speed NBN Plan | |
| Entertainment | |
| Call packs | |
| Choice of contract | |
| Included modem | |
| Available across FTTP, FTTB, FTTN | |
Internode NBN Coverage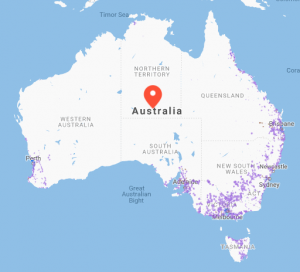 Internode NBN coverage is largely subject to the network operated by the NBN's wholesale operator, NBN Co. Internode is part of the iiNet family and as such uses much of its infrastructure. Internode's NBN coverage spans across most capital cities, as well as the Hume corridor from Sydney through to Melbourne. Internode on its website features an 'NBN checker' so you can see if your address is covered or not.
Internode Features & Bonuses
Internode includes many bonuses, features and extra 'stuff' with its NBN and internet plans as a whole. Internode boasts entertainment, call packs, premium modems and more.
Entertainment: Internode bundles in a Fetch TV entertainment pack on selected plans, which includes a Fetch Mini, 30 movies each month and more.
Call Packs: Internode offers both NBN phone (for selected customers) and VoIP services, and call packs from $10 a month.
Modems: A high-speed modem with 4G backup is offered free when you stay connected for 24 months. If you cancel your service early, you'll need to pay out the remaining balance to keep your modem (up to $192).
These three key features make Internode not just a barebones NBN and internet provider, but a fully-fledged service provider for internet, streaming and home phone needs.
Internode NBN Plans
Across the NBN, Internode offers plans across four of the most common speed tiers – NBN 12, NBN 25, NBN 50 and NBN 100, as well as both Superfast NBN 250 and Ultrafast NBN 1000. All plans are available on a month-to-month contract, with the option to BYO modem or add one at checkout. Internode's NBN plans are available across FTTP, FTTB, and FTTN connections, with an additional subset of plans available for HFC, FTTC and fixed wireless customers. Let's take a look at the Internode NBN broadband plans and what plans and prices are on offer.
Internode Basic NBN 12 Plans
If you're looking at NBN 12 speeds, you'll only have access to 100GB of data, with no unlimited data plans accessible at this speed. You'll get a choice of  going BYO modem, or adding a free Internode modem if you plan to stick around for 24 months. Internode NBN 12 plans start at $49.99 per month with an expected 12Mbps typical evening speed (7pm-11pm).
Internode Standard NBN 25 Plans
Internode offers two plans in this speed tier, starting at $69.99 a month for unlimited data. This speed tier boasts a 25Mbps premium evening speed, which is likely what you'd experience in peak times (7pm to 11pm).
Internode Standard Plus NBN 50 Plans
Internode's NBN 50 plans start at $79.99 per month for unlimited data, and a typical evening speed of 50Mbps in busy hours.
Internode Premium NBN 100 Plans
For something faster, Internode dishes up NBN 100 plans starting at $99.99 per month. Internode's 'Platinum' offerings include a typical evening speed of 90Mbps.
Internode Superfast NBN 250 & Ultrafast NBN 1000 Plans
If you have an eligible HFC or FTTP NBN connection, you can sign on for Internode's extra-fast NBN 250 or NBN 1000 plans. NBN 250 is priced at $129.99 per month, while NBN 1000 will set you back $149.99 monthly, and both plans offer typical evening speeds of 200Mbps.
Internode Customer Service & Extras
Internode boasts a comprehensive self-support system with an online portal to check network status and look at contract and payment details. Through the portal customers can also pay their bill, check their usage meters and change their plan.
Internode Support Number: 13 66 33
Internode also has an email system with antivirus built-in. A number of services are also available with unmetered Netflix and unmetered streaming radio, but many of these plans have since been grandfathered, meaning they are no longer available to new customers.
How does Internode compare to other NBN providers?
Internode is a full-service internet provider, meaning it's not just about broadband plans. Similar telcos that include broadband, entertainment, call packs and more include:
If you're after more than just straight broadband, a number of telcos may provide what you're after – you just have to shop around. These four offer unlimited data, entertainment and call packs for similar prices, although Foxtel broadband plans generally commands a premium due to its bundling of broadband and its Foxtel channels.
Is an Internode internet plan a good deal?
Internode, which is part of one of the largest internet companies in Australia, the TPG Telecom group, could be considered one of the elder statesmen in the broadband world, having been around for a while and seen some significant changes. Nowadays it offers fairly competitive broadband plans, with top-flight NBN costing less than $100 a month. As well as this it also offers home phone call packs, entertainment add-ons, comprehensive customer support, webmail, antivirus and even more. Internode is the not the cheapest out there, but more than makes it up for it with its range of extras. The next time you're shopping around for an internet or NBN plan, Internode may well be towards the top of your list.
Other articles worth reading
About the author of this page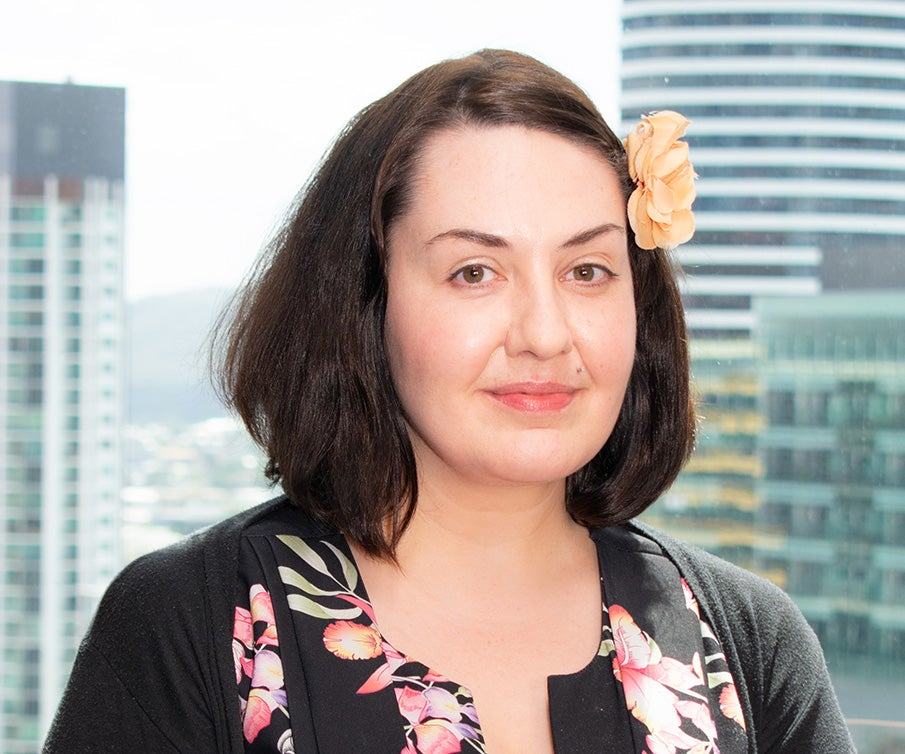 This page was written and is regularly updated by Canstar Blue's Telco Editor, Tara Donnelly. Having spent over seven years writing for and editing telco comparison websites, she's an expert in all things phone & internet, including NBN plans, wireless technology, the latest mobile devices and how to find the best deal for your family. She loves to highlight the next best deals, while also flagging the things you need to be aware of.
What do customers think about Internode NBN plans?
In 2021, Australians gave Internode 4 out of 5 stars for Overall Customer Satisfaction in NBN plans.
Internode Facts
Internode is one of Australia's oldest internet service providers, commencing business in the early 90s when mainstream access to the internet kicked off. Here are a few more things you should know about Internode:
About Internode
Internode was founded in South Australia in 1991 by Simon Hackett. Since then, it has grown to offer a wide range of telecommunications services to Aussies. Its parent company is iiNet, which has a range of subsidiaries in the telco space, and which was acquired by TPG Telecom in recent years. Internode's headquarters remain in Adelaide, SA.
Internode Services
Internode is available nationwide, and offers a range of services to Australians, which are:
NBN Plans
Fibre Estates Broadband plans
ADSL2+ and Naked ADSL2+ plans
Broadband modems and other hardware
Mobile plans
Home phone line rental
VoIP phones and other hardware
Entertainment services
More Internode Services
| | |
| --- | --- |
| Online chat functionality | |
| Modem included | |
| Extra data available for purchase | |
| Multiple billing options | |
| Alert for payment reminders | |
| App for online account management | |
Internode: Recent Key Dates
2010 | Internode connects its first ever NBN customer in Tasmania.
2011 | Internode connects its first mainland NBN customer in Armidale.
2011 | iiNet group acquires Internode.
2014 | Internode partners with Adelaide City Council and SA Government to launch free Wi-Fi service in Adelaide public areas.
2015 | As part of the iiNet group, Internode is acquired by TPG Telecom.
2016 | Internode launches unlimited broadband data plans on NBN, Easy Broadband ADSL2+ and Easy Naked ADSL2+.
2017 | Customers gain the ability to pre-order Internode NBN plans ahead of connection to the NBN.