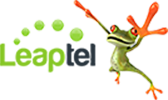 Review of Leaptel internet plans
If you've been bitten by the cheap internet bug, and also been stung in the past, Leaptel might be the internet service provider (ISP) for you. Leaptel promises to be the "best" ISP in Australia (quite a claim) and won't over-subscribe its network.
Some notable features of a Leaptel plan include:
Internet plans without throttling
Australian call centres with a promise of exceptional customer service
No costs for changing your NBN plan
An included modem for on a 24 month contract
No setup fees
So if you've been lured in by a cheap broadband plan and been stung before, Leaptel may be for you. Leaptel provides both ADSL and NBN plans across a variety of speed tiers. So what does Leaptel offer, and how does it compare to other providers?
Leaptel Broadband Internet Plans
Leaptel provides a range of both ADSL and NBN plans to residential customers starting at just under $50 a month. NBN plans are a little confusing from this provider, so we've detailed all of your options below.  Leaptel promises that customers won't suffer bill-shock; instead, speeds seem to be shaped, while additional data packs can be purchased.
Plan
Inclusions
Price

Basic

NBN 12/1 speed

10Mbps typical evening speed

100GB data per month

$49.95

Pronto

NBN 25/5 speed

22Mbps typical evening speed

250GB data per month

$59.95

Pronto Unlimited

NBN 25/5 speed

22Mbps typical evening speed

Unlimited data

$69.95

Accelerated

NBN 50/20 speed

45Mbps typical evening speed

500GB data per month

$69.95

Accelerated Unlimited

NBN 50/20 speed

45Mbps typical evening speed

Unlimited data

$79.95

Full Throttle Unlimited

NBN 100/20 speed

85Mbps typical evening speed

Unlimited data

$89.95

Full Throttle Upload Boost

NBN 100/40 speed

85Mbps typical evening speed

Unlimited data

$99.95

Turbo Boost

NBN 250/25 speed

Up to 250Mbps typical evening speed

Unlimited data

$129
In total there are three base plans to choose from, which can then be slightly customised and in total deliver 10 plans. All plans are 'BYO Modem', but a Netcomm NF18MESH modem can be purchased at an additional charge, while a free one is on offer with 24-month contracts. Postage and handling will set you back another $20.
Leaptel Speed Guarantee
Leaptel has a 10% speed guarantee over its suite of plans. This means that if your ADSL or NBN speeds are not within 10% of their listed speeds, you may stand to get out of your contract period or be offered discounts.
This would mean that a 25Mbps advertised download speed would need to be regularly getting at least 22.5Mbps
However, NBN fibre to the node (FTTN) customers are only guaranteed up to 25Mbps download speeds, meaning higher speed tiers do not actually receive a 10% speed guarantee. However, this is an NBN Co stipulation and is not a Leaptel rule. There are also a few hoops customers will have to jump through to verify their complaints:
Customers must send through screen shots of Leaptel's speed testing servers at different times of the day over a 3-day period
This means customers will probably need to be home in the day to capture these speeds and send them off to Leaptel, which may be an inconvenience. However, other providers do not offer such a service at all so it's promising to see a telco actually doing something about all the bad press about slow internet speeds in Australia.
Leaptel NBN Plans
Leaptel NBN plans are what's mostly on offer, with Opticomm plans and LBN plans also available. NBN plans start at $49.95 with NBN12 on a 100GB/mth plan, Although unlimited plans are available for all speeds about 12/1. Getting unlimited data on a speed tier that doesn't have it by default will incur a $10 extra cost. NBN 12, NBN 25, NBN 50, NBN 100 and NBN 250 are available.
As usual, expect all the usual set-up and modem fees, while customers are also put on a VoIP service if they want to add in a home phone package:
$9.95 a month for local and national calls
$19.95 a month for local, national and Australian mobile calls included
Less than $60 for basic NBN sounds like a pretty good deal, but let's just see how Leaptel compares against other providers.
How does Leaptel compare to other providers?
Leaptel is not the cheapest of the cheap, and this is intentional. Moving away from the cheap and cheerful market segment, Leaptel focuses more on customer service and its speed guarantee to provide peace of mind to the consumer. So you won't get rock bottom prices, but these cheap providers may still be worth a look into, especially if you don't think you'd need to make use of customer service anyway.
Leaptel ADSL Compared
Unlimited data from $59.95 a month with line rental included
The minimum you can expect to pay in the unlimited ADSL market is just $30 or so. However, often the cheapest of the cheap do not include line rental as part of the equation, and line rental can attract extra monthly costs to the tune of $20 or so. In this case it may be worth comparing Leaptel to some unlimited naked broadband providers, which generally start around $60 as well. In this case, cheap providers are Dodo, AusBBS, Bendigo Bank Telco and Belong Broadband. The former three benefits from coming with no contracts, however keep in mind that all of these telcos do not include line rental. For barebones prices, you can expect a barebones product, where you'll probably have to pay for things like modems, line rental and activation fees.
Leaptel NBN Compared
Unlimited NBN 12 $59.95, NBN 25 $69.95 and NBN 50 $89.95
For the basic NBN 12 speeds, Leaptel is pretty on the money in regards to price, and its no-contract set-up fees are also lower than much of the competition. At this basic end you can expect providers like SpinTel, Exetel, AusBBS and Bendigo Bank Telco to crop up. However there is strong merit to siding with Leaptel, with its speed guarantee and focus on customer service and not over-subscribing the network.
As the first 'Superfast' speed, Leaptel's NBN 25 plans face a bit of stiff competition, but unlimited data for less than $70 a month is a pretty good deal. Once again expect cheap providers like Spintel, Bendigo Bank Telco and AusBBS to lead the charge, while Tangerine Telecom also comes into the fight with no set-up fees if you BYO modem.
As for Leaptel's fastest speed tier – NBN 50 – the $20 price jump from the next-slowest speed tier puts it a bit behind the rest when it comes to price. At the cheapest end you can expect unlimited data to cost less than $80 a month. Taking aim at MyRepublic, Leaptel differentiates itself by providing good customer service and speed guarantees, of which the cheapest of the cheap probably don't provide. Other competitors in this sphere are AusBBS, Tangerine and Teleron.
Is Leaptel internet leaps and bounds ahead of the competition?
Leaptel itself says that it shies away from the 'cheap and cheerful' to instead focus on customer service and speed guarantees, though most of its plans are pretty in-line with what the cheapest providers are doing. While Leaptel may be $5 or so dearer in some cases, at the end of the day, you may find it worth the extra $5 monthly for a telco that differentiates itself on service and speed. You may think there's some sort of catch, or that Leaptel punishes you in other areas, but its modem and activation fees and contract lengths are also pretty comparable to other providers. Leaptel is a smaller telco competing against some big bullfrogs, but you may find the leap to Leaptel worth it if you're after a sea change from the array of providers that are 'cheap and cheerful'.