Bendigo Telco Broadband Plans Review
Bendigo Telco has been around for some time, but only recently has it been met with spotlight. After Bendigo Bank stopped selling telco products, it bought a significant share in Bendigo Telco. Bendigo Telco provides both mobile phone plans and home broadband, on both ADSL and NBN connections, as well as offering 4G, SIM Only mobile internet using the Optus network.
Bendigo Telco's broadband plans provide huge amounts of data for you to use, and its reasonable pricing makes it quite attractive for customers all around Australia. The plans can also be bundled with home phone packages for a complete communications solution for your family. Read on for a full breakdown of Bendigo Telco internet plans and find out how they compare to those from other providers.
Bendigo Telco Internet Plans
Bendigo Telco has a wide variety of broadband plans across the NBN, ADSL and mobile connection types. Plans start at just $50 a month, but find out what you get for your money below.
Bendigo Telco NBN Plans
Bendigo Telco's range of NBN plans is fairly comprehensive, with all four speed tiers on offer. Plans come with 100GB, 500GB, or 20,00GB of data, and speed tier jumps are $10 each. This means that the top-tier plan costs $99 per month for 2,000GB. Plan prices don't change whether you are a FTTP, FTTN, FTTC or Fixed Wireless customer.
An NBN router is included with the plan.
You can select a 24-month contract or a month-to-month plan, however the month-to-month plan will incur a $170 setup fee.
As with all providers, NBN Co. may charge a $300 setup charge for new establishments. This fee is not unique to Bendigo Telco.
The below table features all published 24-month Bendigo Telco NBN plans from Canstar Blue's database, listed in order of cost from lowest to highest and then by data allowance. Use our comparison tool to see plans from a wider range of providers.
Bendigo Telco ADSL2+ Plans
If you need an active home phone line, Bendigo Telco provides the goods. You get a choice of either 100GB data or 1000GB, costing $75 or $85 a month respectively. You get an active home phone line, which is worth about $30, but you don't get any calls included. Calls start at 18c each.
There is no excess data charge – instead downloads are shaped to 256kbps, which will be pretty much unusable for anything but email. New connections incur a $150 setup fee, and plans come on a month-to-month basis as standard. Customers must purchase their own router.
Bendigo Telco Mobile Broadband Plans
If you're on the move, Bendigo Telco also provides mobile broadband plans. There are five base plans in total, each available on a 12-month contract. The plans are:
$15 – 7GB
$25 – 15GB
$45 – 50GB
$70 – 100GB
$115 – 250GB
As you can see there is a strong incentive to sign up for 12 months. Plans are available on a postpaid basis and there is a charge of $10/1GB if you exceed your data limit.
What does Bendigo Telco NBN offer?
| | Bendigo Telco NBN Plans |
| --- | --- |
| Unlimited data | X |
| Top-speed NBN Plan | ✓ |
| Entertainment | X |
| Call packs | ✓ |
| Choice of contract | ✓ |
| Included modem | ✓ |
| Available across FTTP, FTTB, FTTN | ✓ |
Bendigo Telco Network Coverage
Bendigo Telco's NBN coverage is subject to that of the rollout taking place nationwide. NBN coverage currently extends to most capital cities and major regional hubs. If your home is unserviced by the NBN, it may be serviced by the technology in the future, however, it's best to check the NBN website if this is the case.
Bendigo Telco Features & Bonuses
Bendigo Telco sheds a lot of the 'filler' and instead focuses on broadband with lots of data and a straightforward approach.
Data: There are no unlimited NBN plans but users do get 2000GB to play with on the NBN 100 plan.
Call Packs: From $10 extra per month users can add on calls to local & national lines.
As mentioned, Bendigo focuses on broadband that's easy to follow. While you won't find a lot of gimmicky features, what you can expect is straightforward broadband and lots of data.
Bendigo Telco Basic NBN
Basic NBN 12 with Bendigo Telco costs $69 a month. This tier is good for basic uses such as email, browsing, social media and one Standard Definition stream. This is available on 24-month or month-to-month plans and only with 100GB of data.
Bendigo Telco Standard Plus NBN
Bendigo Telco's smaller NBN 50 plan features 500GB of data for $79 per month. This tier is a huge step up from the basic NBN 12 speed, and can support multi-tasking and heavier video streaming. This plan is available on month-to-month and 24-month contracts.
Bendigo Telco Standard Plus NBN
If you need more data on the most popular speed tier, Bendigo Telco offers 2000GB for $89 monthly on NBN 50. This tier could be good for multiple streams and the whole family. This is available on a month-to-month or 24-month contract.
Bendigo Telco Premium NBN
For the best of what NBN has to offer, Premium NBN (NBN 100) may be what you need. Bendigo Telco comes in at $109 for 2000GB – simple. This plan is available on month-to-month or 24-month contracts.

Bendigo Telco Customer Service & Support
Bendigo Telco has a comprehensive support system, including self-help tools, a call centre and a contact form on the website. The call centre is open from 8.30am to 5.30pm Monday to Friday and from 9am to 12pm on Saturday.
Bendigo Telco Number: 1300 737 881
You can use a contact form on the Bendigo Telco website
There is also a useful self-help section on the website, with many FAQs answered to troubleshoot your problems.
How does Bendigo Telco compare to other internet providers?
With its NBN and ADSL plans coming in at a relatively low entry price, Bendigo Telco looks pretty cheap, but dig beneath the surface and some extra charges may lurk. Other providers may be able to provide more 'bang for buck', especially when other providers can provide unlimited data; Bendigo Telco does not have unlimited NBN plans. Cheap providers worth keeping an eye out for include:
However, there's more than just a cheap price to look out for; setup fees, modem costs, contracts and more can all weigh into the the overall purchasing decision.
Is Bendigo Telco broadband good value for money?
Bendigo Telco has a comprehensive range of home broadband plans that look pretty cheap to start with. However, can you find more 'bang for buck' elsewhere, in addition to unlimited data? The answer is probably yes. This is because Bendigo Telco's broadband plans are not necessarily always the cheapest out there, but getting a free modem with no set-up fees or other hidden fees in some cases is a serious kicker. In any case, it pays to shop around.
Please note that all pricing details in this report are correct at the time of publication. To ensure you're seeing the latest prices, check the provider's website.
Other articles worth reading
About the author of this page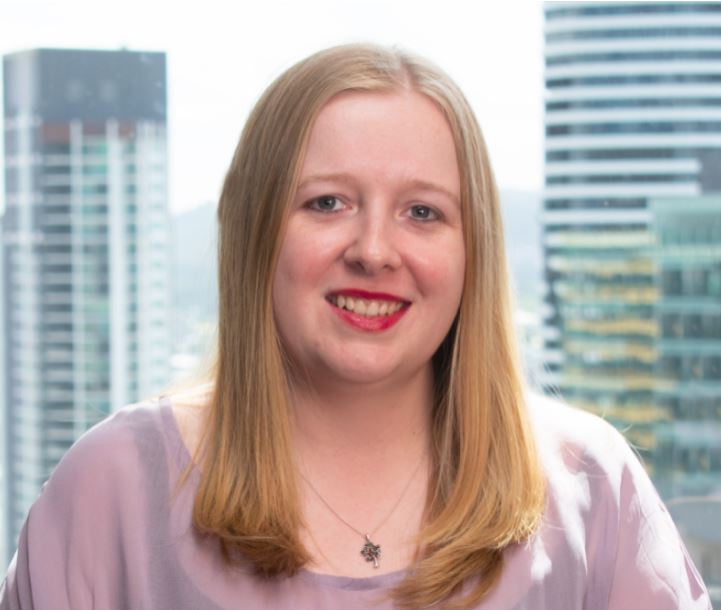 This page was written and is regularly updated by Canstar Blue's Telco Specialist, Emma Bradstock. An expert in all things phone, internet, gaming and streaming, Emma helps to make complicated subjects easier for readers to understand, as well as covering the latest news and reviews across the telco industry. She's passionate about helping consumers make better-informed telco choices and highlighting the next best deals.