Fact Checked
Brown Brothers uncork win in Canstar Blue Aussie wine ratings
Picking a wine can be a tough ask, regardless if you're picking one out as a gift for a friend, or you're simply looking to find something that will compliment your dinner. Add in the sheer variety of international brands that intertwine with Australian vineyards, and there's plenty of options to pour over. But if you're looking to pair yourself with the best Aussie wine, which brand should you be looking for?
That's what Canstar Blue is looking to find out, surveying over 750 Australian adults who have recently purchased and consumed Australian wine (i.e. that has been fermented in Australia), so we could turn their feedback into the ratings table you see above, with brands compared on taste, value for money, packaging and variety. Brands that received the minimum survey sample size of 30 responses are featured in our results. So, after letting the results breathe for a bit, what did we find?
Brown Brothers popped the champers in Canstar Blue's inaugural Australian wine ratings, after achieving top marks across the board, including taste, value for money, packaging, variety and overall satisfaction.
Best Aussie Wines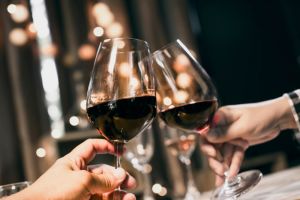 Here are the best Australian wine brands in Australia, as rated by consumers in Canstar Blue's inaugural review:
Brown Brothers
Penfolds
Grant Burge
Yellow Tail
Wolf Blass
McGuigan
19 Crimes
Brown Brothers was the only brand to score a five star rating, with the brand achieving five stars across all categories, including taste, value for money, variety, packaging and overall satisfaction. The majority of brands, including Penfolds, Grant Burge, Yellow Tail, Wolf Blass and McGuigan, were rated four stars for overall satisfaction, while 19 Crimes finished on three stars.
Top Australian Wine Brands
Brown Brothers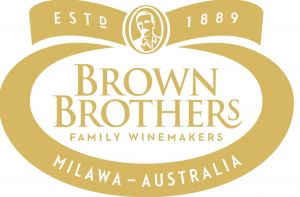 First produced in 1889, Brown Brothers is a family-owned winery, and one of the members of the Australia's First Families of Wine (AFFW) group, meaning there's plenty of heritage attached to the name. Based out of Milawa, Victoria, Brown Brothers offers a wide variety of wines, with multiple bottles available within each line-up. Brown Brother's primary ranges include its signature Patricia, Prosecco and Moscato, along with the lower sugar Brown & Co range, Refreshingly Light range, Origins Series for those looking for some traditional winemaking, in addition to the Winemaker's Series for those keen on micro-wineries and something and unique. Brown Brothers also split its range into Sparkling, Red, White, Rose, Sweet and Fortified on its website for those who need a little help finding the perfect bottle.
Brown Brothers was rated five stars across all categories, including taste, value for money, packaging, variety and overall satisfaction.
Penfolds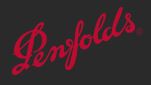 With a heritage that dates back to 1844, Penfolds' founders – Dr. Christopher and Mary Penfold – established the vineyards at Magill Estate in South Australia. Today, the brand offers a wide range of types and varieties, including Cabernet Blends, Chardonnay, Durif, Pinot Noir, Riesling, Shiraz and Tempranillo, in addition to fortified wines and collections if you like a particular vintage. You can even shop Penfold's range via region, ideal for those who really know their wine, or just know what they like.
Penfolds was rated four stars across all categories, including taste, value for money, variety and packaging, as well as overall satisfaction.
Grant Burge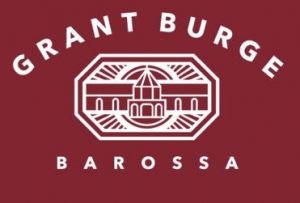 Founded in 1951, Grant Burge has a history that dates back to 1855, after the Burge family settled in the Barossa area from England, and began working as winemakers. The Grant Burge brand is now under the ownership of Accolade Wines, although continues to be family-focused and still operates out of the Barossa area today. Grant Burge's range is primarily split into Red, White, Sparkling and Fortified wines, but includes the Vigneron Platinum Range, as well as the 5th Generation, Alfresco and Barossa Ink varieties, with the brand also offering a wine club for those looking to expand their wine collection or knowledge.
Rated four stars across all categories, Grant Burge was another consistent performer in this year's results.
Yellow Tail

A family-owned winery, Yellow Tails hails from the town of Yenda, New South Wales, and was founded in 1957 by Filippo and Maria Casella. Yellow Tails range of wines includes the Pure Bright range, as well as Prosecco, Rose, Chardonnay, Sauvignon Blanc, Pinot Grigio, Moscato, Shiraz, Cabernet Sauvignon, Merlot, Malbec and Pinot Noir, alongside Sangria and Bubbles for those special occasions. If you've got an event coming up, the Yellow Tail website also gives you the option to search by what you plan on eating, allowing you to pair a suitable wine with your food plans.
A consistent brand in this year's ratings, Yellow Tail was rated four stars across all categories, including taste, value for money and overall satisfaction.
Wolf Blass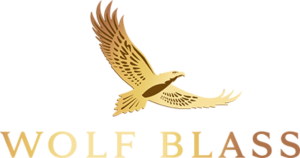 One of arguably the most well-known names on the shelf, Wolf Blass was established in 1966, after Wolfgang Franz Otto Blass moved to the Barossa Valley in the early 60s. Today, the brand has multiple wineries and vineyards around Australia, including the Adelaide Hills, Barossa Valley, Clare Valley, Coonawarra, Eden Valley, Langhorne Creek and McLaren Vale. From these locations, Wolf Blass produces a variety of red, sparkling and white wines, with fortified wine and rose also available in its line-up, which features Cabernet Sauvignon, Sauvignon Blanc and Shiraz, amongst other varieties.
Wolf Blass was rated four stars for taste, value for money, variety, packaging and overall satisfaction.
McGuigan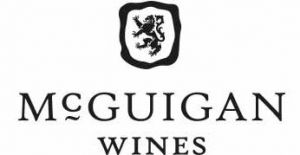 From the Hunter Valley, the McGuigan brand is a family tradition, with four generations of McGuigans making wine over the past 100 years. Offering Red, Rose, Sparkling Red, Sparkling White, White and non-alcoholic wine, McGuigan's range of wines includes the Philosophy, Hand Made, Personal Reserve, The Shortlist, Bin 9000, Cellar Select and McGuigan Zero for you to choose from. McGuigan also offers a 'pairing' selector on its website to help you find a wine that fits your dinner plans.
McGuigan was rated four stars in most categories, including packaging, taste, value for money and overall satisfaction, with three stars for variety.
19 Crimes

Established in 2012, 19 Crimes operates under Treasury Wine Estates, with the name claimed to be taken from the alleged acts of crime that warranted the sending of people from England to Australia via ship. 19 Crimes states its bottles feature the images of actual convicts, with the website also offering a history of those pictured, helping to give you a bit of reading material while you sip your wine. Speaking of, 19 Crimes offers Cabernet Sauvignon, Red Blend, Pinot Noir, Shiraz, Sauv Block, as well as ranges such as The Uprising, Hard Chard, The Banished, The Warden and even Snoop Dogg's Cali Rose and Cali Red if you're looking for something a bit different.
Rounding out the results, 19 Crimes was rated three stars in all categories, including variety, value for money and overall satisfaction.
Is wine good for you?
While alcohol generally gets a bad rap, but some research has found that there are some benefits to drinking wine, particularly red wine. Red wine, which is made from crushing dark grapes, is said to contain a higher level of resveratrol, which is a natural antioxidant found in the skin of the grape. Red wine has also been linked to anti-inflammatories and reducing the risk of cardiovascular disease, when enjoyed in moderation. However, health officials observe that there is still research needed to fully substantiate the link between red wine and health, meaning you may want to hold off on that additional glass in the name of your health, as it may turn out it does more harm than good.
---
Read more: Compare wine fridges
---
Which Aussie wine should I buy?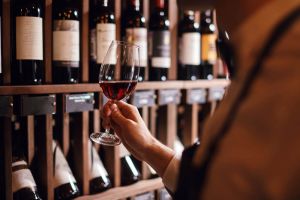 With so many Australian brands, wineries, vineyards and wine types available for us, which one is worth swilling is a topic that has no doubt been heard across tables Australia over. While some of us will enjoy a full red with woody aromas, others will no doubt enjoy a crisp white that really brings out last year's vintage, meaning which Aussie brand of wine is the best will come down to your individual preferences, as well as other factors such as cost. At the end of the day though, you'll want a wine that you can enjoy for special occasions or for those nights in where you've earned a relaxing evening, meaning following your nose, or rather, your taste buds, will lead you to a winner in your books. You've heard it through the grapevine here first. And if you're running low, check out our ratings on liquor retailers to see what retailers are on tap.
For more information on consuming alcohol responsibly, refer to the government guidelines.
About the author of this page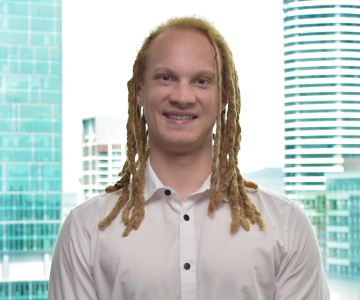 This report was written by Canstar Blue's Content Projects Lead, Dean Heckscher. He's our resident expert on all things automotive, health & fitness, streaming and more. Dean is also one of Canstar Blue's customer research report producers, helping to turn complicated subjects into easily-digestible information for our readers. He's passionate about helping consumers make better-informed purchase decisions on all manner of consumer goods and services.
Photo Credit: maeching chaiwongwatthana/shutterstock.com, UfaBizPhoto/shutterstock.com