Disney fans, we have some news that we think you should sit down for. If you're already sitting down, getting horizontal wouldn't be the worst idea.
Reports suggest that popular Australian streaming service Stan could be set to lose its entire Disney catalogue in the lead-up to the Disney + launch in Australia on November 19.
Yes, you heard right – of the 2,041 titles on Stan, all 112 Disney titles are in jeopardy. This includes the entire Marvel Cinematic Universe (ouch), loveable Disney x Pixar crossovers (Toy Story, need we say more?), the Star Wars franchise, old-school classics and nostalgic fan-favourites from the Disney Channel (High School Musical forever).
The upside to all of this, is that Disney+ is going to be spectacular; more titles than you could dream of, and at a competitive price. Reportedly going for either $8.99 a month or $89 a year, Disney+ could see as many as 500 films and over 7,500 episodes of Disney shows, meaning you'll have more than enough for your next binge session on the couch.
Of course, on the other hand, it'll be a major blow to those with a Stan account – especially those of us who subscribed specifically for Disney content. Once November rolls around, we'll have to make a Troy Bolton-like decision on how to stream all our Disney favourites.
Disney+ is tempting, but it does mean another subscription to yet another streaming service – making the movie-night decision an even tougher ask. Of course, Stan accounts can be cancelled at any time, but it'd be hard to say goodbye when there are still so many great shows and movies on offer, including plenty of Aussie-made content. Of course, there's no reason why you'd have to choose between the two if you're happy to pay for them!
There's still time to watch these must-sees
Although it's all coming to an end, you've still got some time to power through those Disney classics. So, in honour of what was truly a great relationship between Stan and Disney, here is a list of everything that needs to be watched before it's taken off Stan. It's not much, but it's honest work.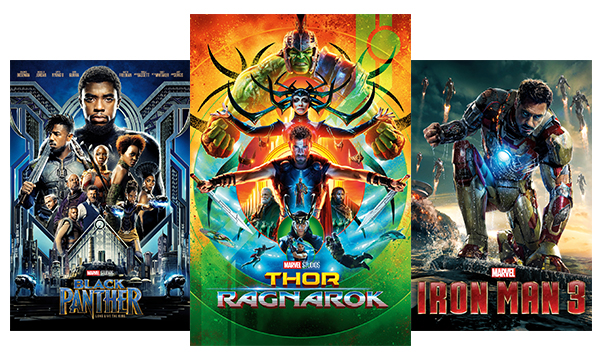 Marvel
It's no secret that the Marvel Cinematic Universe was one of the greatest additions to Stan. From the first Captain America (one of the best films ever made, closely followed by the second Cap movie) to the largest grossing superhero movie of all time Black Panther, there really is something for everyone. Here are our top picks:
Captain America: The First Avenger
Ant-Man
Guardians of the Galaxy
Black Panther
Captain America: The Winter Soldier
Avengers: Infinity War

Pixar
It's hard to go past these lovable cartoon movies from Disney x Pixar. Whether you cry your way through Up, fall in love alongside WALL-E, or fight the monsters under your bed with Monsters Inc., these picks can't be faulted:
The Incredibles
WALL-E
Toy Story
Monsters, Inc.
Up
Cars
A Bug's Life

Disney Classics
There are some movies that just can't be shaken from their top spot on the podium. These are all classics for a reason, standing the test of time for past and future generations to enjoy. Grab your grandma and hit these up:
Lion King
Beauty and the Beast
Pocahontas
The Little Mermaid
The Jungle Book
Cinderella
Disney Channel Originals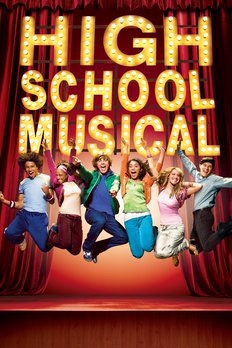 Anyone who says they don't love a good flashback movie is lying. These movies all dominated the Disney Channel back in the day, and a trip down memory lane sounding like the perfect way to spend a lazy Sunday. Fall in love with Troy Bolton and the Jonas Brothers all over again with these:
High School Musical (1, 2 and 3)
Camp Rock
The Cheetah Girls
The Wizards of Waverly Place: The Movie
Lemonade Mouth
Starstruck
The Suite Life Movie
We know we've loaded you up with a lot, but c'mon, these next few months are crucial for streaming. With the clock ticking down, you can still smash out all 112 Disney movies before the big move – we believe in you.
How much is a Disney+ subscription in Australia?
There are two plan options to choose from – a monthly subscription at $8.99 per month, or prepay for a year at $89.99 and save on the monthly cost. Both plans include the same features, with unlimited downloads and the ability to stream on up to four screens at the same time.
Brand
Subscription Type
No. of Screens

/same time viewing

Advertised Cost^^

/month or year

Stream the Disney+ library, including Disney+ Originals, Star Wars, Pixar, Marvel & National Geographic
Watch on 4 screens at the same time
Add up to 7 profiles
Unlimited downloads of shows and movies on up to 10 devices
7 days FREE trial (New Customers Only)

min. cost $8.99 over one month

4

$8.99

Get Deal

Canstar Blue receives a commission for sign-ups through Disney+ *

Stream the Disney+ library, including Disney+ Originals, Star Wars, Pixar, Marvel & National Geographic
Watch on 4 screens at the same time
Add up to 7 profiles
Unlimited downloads of shows and movies on up to 10 devices
Prepay for a yearly subscription and save on the monthly cost
7 days FREE trial (New Customers Only)

min. cost $89.99 over one year

4

$89.99

Get Deal

Canstar Blue receives a commission for sign-ups through Disney+ *

^^View important information