Foxtel Now is a bit different from your standard streaming platform. Stemming from Foxtel, one of the OG pay TV services in Australia, Foxtel Now is an extension and addition to Foxtel, giving you more ways to watch your favourite shows, movies and sports. Foxtel almost single-handedly pioneered subscription television for Aussies through their popular service where customers could pay to have access to endless international channel options like the E! Network, MTV, the BBC, as well as coverage of American sports, all of which could be rewound and recorded live. Basically, if you had Foxtel back in the day, your house was always the place to be.
As one of the oldest on-demand platforms, Foxtel has had to adapt to combat the rise of giants such as Netflix and Stan. Hence, the creation of Foxtel Now – a more flexible, accessible way to watch over 50 live channels and a massive library of on-demand television shows and movies. It does, however, require an active internet connection, and a fast one at that if you want to watch your shows in high definition. But how fast is a fast connection? And how much data will watching Foxtel Now use? Read on as Canstar Blue deep dives into all things data usage on Foxtel Now.
How much data does one hour of Foxtel Now use?
As a general guide, one hour of Foxtel Now streaming will use a maximum of 1.4GB data per hour for Standard definition (SD) and 3.2GB per hour for High Definition (HD). But the amount of data used will depend on the internet speed of your network carrier. If you switch the picture quality to 'Low', Foxtel Now will only use 470MB data per hour, but you may have to suffer through some blurry quality.
Experience buffing on Foxtel Now?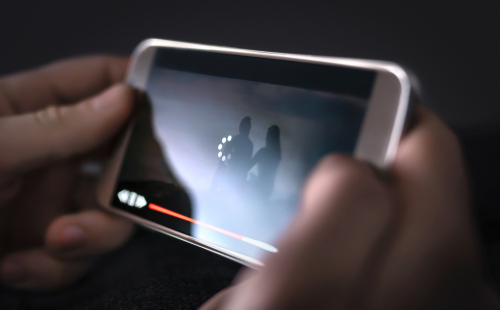 If your shows are constantly being interrupted by buffering, this most likely has to do with your internet connection and speed. Foxtel have stated that the minimum speed recommended to watch Foxtel Now is 3Mbps for Standard definition (SD) and 7Mbps for High Definition (HD). If your internet speed is too slow, you should reduce your data usage.
How to reduce your data usage
It's no secret that data usage directly corresponds with picture quality. So, if you reduce the quality of what you're streaming, then you'll chew through less data – although you do risk seeing Henry Cavill or Chris Hemsworth in lower resolution. Through the Foxtel Now app, you can adjust picture quality manually to suit your internet speed and data usage. To do this, you will need to:
Open the Foxtel Now app.
Select the Cogwheel in the top right corner of the screen to go to settings.
Select 'Data Usage'.
Select 'High' or 'Low' depending on your preference and your internet.
How does Foxtel Now's data usage compare to other streaming sites?
When comparing against both Stan and Netflix, Foxtel Now's data usage keeps pace with the two giants of streaming for the most part. However, Foxtel Now falls slightly behind as there is no mention of an Auto feature (which automatically drops the video quality to keep it streaming seamlessly) on the Foxtel website, with additionally no mention of an Ultra Definition quality level.
| Streaming Service | Low Definition | Standard Definition | High Definition | Ultra Definition |
| --- | --- | --- | --- | --- |
| Foxtel Now | 0.47GB | 1.4GB | 3.2GB | N/A |
| Netflix | 0.3GB | 0.7GB | 3GB | 7GB |
| Stan | 0.57GB | 1.13GB | 2.89GB | 7GB |
Data usage based on hourly use. Information gathered from respective websites, Jan 2020.
While there's plenty to be excited about when it comes to finding something good to watch on TV with plenty of streaming services now available in Australia, going over your data is something that you won't be excited about, so it pays to keep an eye on your usage when you're looking for the next binge-worthy show.
Sign up to Disney+ Australia
There are two plan options to choose from – a monthly subscription at $11.99 per month, or prepay for a year at $119.99 and save on the monthly cost. Both plans include the same features, with unlimited downloads and the ability to stream on up to four screens at the same time. This table includes links to a referral partner.
Brand
Subscription Type
No. of Screens

/same time viewing

Advertised Cost^^

/month or year

Stream the Disney+ library, including Disney+ Originals, Star Wars, Pixar, Marvel, National Geographic & Star
Watch on 4 screens at the same time
Add up to 7 profiles
Unlimited downloads of shows and movies on up to 10 devices

min. cost $11.99 over one month

4

$11.99

Get Deal

Canstar Blue receives a commission for sign-ups through Disney+ *

Stream the Disney+ library, including Disney+ Originals, Star Wars, Pixar, Marvel, National Geographic & Star
Watch on 4 screens at the same time
Add up to 7 profiles
Unlimited downloads of shows and movies on up to 10 devices
Prepay for a yearly subscription and save on the monthly cost

min. cost $119.99 over one year

4

$119.99

Get Deal

Canstar Blue receives a commission for sign-ups through Disney+ *

^^View important information
Photo credit: Antonio Guillem/shutterstock.com, Tero Vesalainen/shutterstock.com