Contrary to what some critics might have you believe, televisions are still very popular in the Australian household living room. Although what is watched on it has changed – the whole family doesn't crowd around to watch The Brady Bunch anymore (or maybe they do). However, since those glory Brady Bunch days, TVs have transformed considerably. Picture quality and screen size have been perhaps the biggest changes, and the latest forward step has been the advent of 4K TV. So, what is 4K, and where does it sit in amongst all the rest of the TV jargon?
What is 4K TV?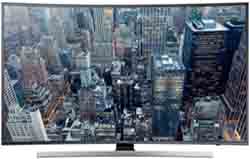 4K is the natural evolution of high definition (HD) TV. Traditionally HD comes in 1080p, or 1920×1080, versus 4K's resolution of 3840×2160. 4K shatters HD with four-times the resolution, and 23-times the resolution of standard definition (SD). In the space that HD holds one pixel, 4K can hold four. So seeing pimples and freckles on an actor's face has never been easier, but does 4K stand up to the hype?
Who needs 4K TV?
4K mostly benefits those who are rather enthusiastic about their home theatre system. It's the next natural step in the evolution of picture quality – a traditional SD DVD was only 720×480, for example. We've evidently come a long way in the last 15-20 years! However, the benefits of 4K remain rather niche at best:
4K only improves picture quality if you're already watching 4K content. Many shows boast HD capabilities at best, and forget old movies that haven't been remastered.
You need to sit closer to the screen to notice an appreciable difference compared to HD. The jump is obviously bigger from SD to 4K.
For example, home theatre aficionados Crutchfield recommend you sit between 4.2 and 6.3 feet (about 1.3m to about 1.9m) away from a 50" screen.
This is a lot closer than HD recommendations for 50" screens: 6.3 to 10.4 feet (1.9m to 3.2m)
We'd even hazard a guess and say that a lot of families sit even further away than this! Of course, this viewing distance is dependent on screen size, but it goes to show how much closer you need to sit to appreciate the difference in quality that 4K can bring.
How can I watch things in 4K?
As it stands, there are limited things you can watch that deliver the full potential of the quality 4K can provide. You can watch anything in 4K with:
An ultra-HD 4K Blu-Ray Player: Full 4K-capable ones cost anywhere from about $400 up to nearly $1000. Blu-Ray players with 4K 'upscaling' are much cheaper at around $100-$300.
Netflix: You can watch a variety of shows on Netflix that have been upgraded to 4K. Expect its in-house productions like House of Cards, Luke Cage and Stranger Things to be 4K-enabled. Be aware that Netflix recommends a minimum download speed of 25Mbps, which is NBN Tier 2 speed.
YouTube: Many videos are available in 4K, however not many devices and TVs support YouTube 4K. It is a free service, though.
Chromecast Ultra: New to Australian shores, Chromecast Ultra costs about $100 and supports 4K. Use it to stream 4K-capable shows from Google Play. Chromecast Ultra would be an easy way to watch 4K Netflix to get the best results.
This is not an exhaustive list by any means, but the moral of the story is to watch this space, as 4K is a rapidly-expanding technology. Keep an eye out for entertainment leaders like Google, Netflix and YouTube to push the envelope with 4K content. As mentioned earlier, you need to be watching 4K-capable content on your 4K screen to get the full benefit. The good news is that the 4K landscape is rapidly evolving and it will only be sometime until HD looks outdated. In the meantime, take a look at some 4K TVs and the prices you can expect to pay.
Where can I buy 4K TVs?
Nowadays there are a number of brands making 4K TVs, but expect a strong presence from industry leaders such as Sony, LG and Samsung. However, there are also some cheap 4K TVs out there from the likes of Kogan and JB Hi-Fi with the Soniq brand.
With these TVs you can expect smart TV capabilities too, which adds to the value. Of course, expect to pay extra for such functionality, but we suspect under $1,500 for a mammoth 65" 4K TV is a reasonable price. However if your tastes are more for the mainstream TV giants, rest assured they will also have you well-covered.
Sony 4K TVs
As you'd expect, Sony has a well-stocked consortium of 4K TVs, with about 13 in total available to Australians. They range from:
The relatively modest 49" screen for about $1,600
Up to the behemoth 85" screen for around $11,000.
Of course, Sony has a range of model sizes in between and chances are it has one that's right for your home. Sony just proves that consumer tastes in screen size is expanding – 49" is the smallest size. Still, it's promising to see that Sony's prices aren't too much higher than the cheap TVs mentioned above. If you're a brand snob or simply want proven reliability, Sony's 4K TVs could fit the bill.
LG 4K TVs
LG is a similar story to Sony's range of 4K TVs. LG has a lower starting screen size (and a lower entry price), but also packs in a much larger range with about 19 4K TVs on offer. They range from:
A 43" screen size for about $1,300
An 86" screen size for about $15,000
So it's evident for the price of a small car, you can bask in LG 4K TV greatness. Of course, there are many models within these size ranges so it pays to have a look and find the right one for your budget. Prices also differ in the same screen sizes if you opt for a smart TV. We suspect this choice available will be a smash hit with consumers.
Samsung 4K TVs
Samsung has really pushed the envelope when it comes to TV tech, and the 4K series is no exception. There are five core models in the range, but each model has a few screen sizes to choose from. So in actual fact you get closer to 16 total models to choose from! With Samsung you also get the option to see what a curved TV is all about – if you so wish. Like Sony and LG, these TVs generally don't come cheap;
They start at around $1,800 for sizes around 40-50"
The mac daddy 78" curved variety costs about $12,000.
So if you're more of a 'home theatre' over a 'house deposit' kind of person, then Samsung TVs could be up your alley. You will likely get leading technology if you opt for Samsung.
No matter what brand you choose, it pays to do your homework regarding size and included technology features with the TV, such as smart features and curved screens. 4K TV is becoming more popular every week, and it's only a matter of time before it's the new norm.
Should I get into 4K?
4K is a great technology, but the bottom line is it's expensive. Expect to pay a premium for new 4K TVs, especially as they often come packed with other technology like smart features and curved screens too. Just like HD TVs of yesteryear, prices remain high to begin with, but then as they become more 'normal', expect prices to come down.
If cost is a major concern, we suspect that it will pay off to wait a while for prices to come down
Another issue to contend with is the fact a 4K TV alone is not good enough to get the full 4K experience.
You'll have to buy compatible peripheral technology like 4K Blu-Ray players and 4K Chromecast
Netflix's 4K streaming chews through extra data and commands fast internet speeds
Many shows are not shot with 4K cameras, and others are only 'upscaled' so you might not get the full 4K experience for some time
Another big issue is the fact you'll probably have to sit closer to your screen to notice an appreciable difference. This flies in the face of what your Nanna told you to do, and many lounge rooms likely can't accommodate the shifting of furniture closer to the TV.  So, after all this criticism of 4K practicality, the fact is – if you are willing to buy all the associated products and move your lounge closer – you'll likely be very happy with your 4K TV. However, for many more of us, we suspect that waiting a while to see how it pans out is the way to go before rushing down the closest appliance shop.