About Kmart Tyre & Auto Service
Kmart Tyre and Auto is a part of the Wesfarmers group, along with Kmart stores. Kmart was founded as a joint venture by Coles and the S.S. Kresge Company, an American multinational, in 1968. The first Kmart store opened in Victoria in April of 1969. In 1994, Coles bought out Kresge's shares in the stores. In 2007, the Coles group was purchased by Wesfarmers and the brand now operates across Australia and New Zealand.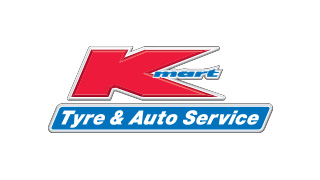 In 1992, Kmart Auto, as it was then known, was restructured into Kmart Tyre and Auto and became an autonomous division of Kmart. At the time of the restructure, Kmart Auto operated 132 stores across the country, while Kmart Tyre and Auto now operates more than 240 stores.
Kmart Tyre and Auto offer a variety of car services, including accessories, tyres, servicing, check-up, repairs and insurance. Kmart also offers services to fleet operators and not just private cars.