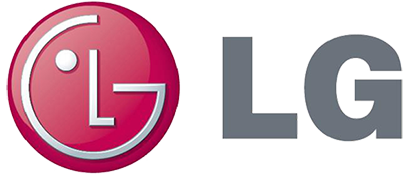 Review of LG Air Conditioners
LG has a pretty impressive track record when it comes to air conditioners. It produced South Korea's first air conditioner units, and since then the manufacture has become one of the largest electronics companies in not only South Korea but the world over. If we cast our gaze slightly closer to home, LG has a particularly strong presence in the Australian market, as do its air conditioners – so we've had a look at LG's range of air conditioners and the distinct features that each category has to offer.
How much electricity does my air-conditioner use?
LG's split-system air conditioners
Coming packed with innovative features such as LG's Plasmaster Ioniser Plus and ARTCOOL changeable panels, LG's split-system air conditioners are ideal for cooling a single room or space. Active Energy Control improves energy efficiency while reducing power consumption, while the Micro Dust Filter and previously mentioned Plasmaster Ioniser Plus ensure that your air conditioner is pumping out fresh, clean air. Prices can range considerably, so there's almost definitely an LG split system air conditioner for every household and budget.
LG's multi split-systems
Whether you're looking to cool two rooms or closer to a dozen, LG's got you covered when it comes to multi split air conditioning systems. You can pick completely different units for each room or space, each with its own wattage and fan power; the options are practically endless. For your indoor units, you can choose from your standard wall mounted units, ceiling cassette units, or even ceiling concealed ducted cooling. As mentioned earlier, each of these units can be picked in a wide range of wattages and capacities, meaning that the system is flexible enough to simultaneously service the largest and smallest of rooms.
LG's ducted air conditioning systems
There isn't much variety to be found in LG's range of ducted air conditioning systems, but that's not necessarily a bad thing when all of them come with the same impressive features. Kitted out with LG's inverter technology, anti-corrosive treatment, and External Static Pressure controls among other things, these ducted systems come with all the features you could possibly need. They also come in a wide range of wattages and capacities, meaning there's a system suitable for every house size, big or small. They also come with Wi-Fi control capacity, meaning that the temperature and fan power can be tweaked from any point in the house from your smartphone.
In summary
It definitely looks like LG has got you covered for air conditioners, whatever you want, and however powerful you want it to be. LG has got a system suitable for every house and budget, and offers said systems in a wide range of wattages. What else would you expect from LG?