Kogan Vacuum Cleaners Review & Guide
Kogan is a leading consumer electronics and appliances brand in Australia. It's well-known for its cheap prices on TVs, phones, air conditioners and even vacuums. Alongside its own range of vacuums, it offers a large number of other brands. However, how do its own vacuums stack up against the others? Can you get a great, cheap vacuum that does everything a big-name model would? Read Canstar Blue's Kogan vacuum guide for details.
Kogan Vacuum Cleaners
Kogan provides plenty of vacuuming options, from cordless stick designs to wet and dry models. Here's a full list of what's on offer from Kogan, sorted by price:
Window Vacuum Cleaner – $49*
900W Upright Vacuum Cleaner – $79*
1400W Cyclonic Bagless Vacuum Cleaner – $79*
2-in-1 Corded 600W Stick Vacuum Cleaner – $79*
2-in-1 Cordless 14V Stick Vacuum Cleaner – $99*
Premium 30L Wet & Dry Vacuum – $139*
18V Stick Vacuum & Accessories Kit – $119*
R10 EasyClean Robot Vacuum – $199*
1400W 21L Wet & Dry Vacuum – $129*
Mighty 2200W Cyclonic Vacuum Cleaner with Turbo Brush – $159*
T5 Corded 450W Stick Vacuum Cleaner – $169*
T7 Cordless 22V Stick Vacuum Cleaner – $229*
2-in-1 Cordless 25V Stick Vacuum Cleaner – $229*
T8 Corded 450W Stick Vacuum Cleaner – $299*
Let's now dive into the specs and details of some of the standout models mentioned above.
Kogan Cordless Stick Vacuums
Stick vacuum cleaners offer a sleek, lightweight design and seem to be all the range nowadays. Kogan currently offers four cordless models – the T7 ($229 RRP*), the T8 ($299 RRP*), plus a 2-in-1 14V model ($99 RRP*), and a 2-in-1 25V model ($229 RRP*) stick vacuum.
Both the T7 and T8 (pictured) vacuums are Kogan's latest additions, stated to provide 22V and up to 30 minutes of vacuuming, however the T8 has additional brush heads, making it differ in price by $70 more. These include:
Motorised hard floor brush head: specifically designed for hard floors and removing large debris, plus fine dust
Motorised roller mop brush head: designed to pull up dirt from carpet and rugs
Compact motorised brush head: stated to use powerful bristles and is lightweight to provide a deep clean for carpets, upholstery, plus remove pet hair
Multi-brush head: features soft bristles to provide a gentle clean of furnishings, plus get into tight spots such as computer keyboards and blinds with the additional flexible hose attachment to reach high areas
Both units are equipped with a 0.5L dust bin and weigh 2.1kg, with dimensions of 117 x 30.5 x 22.5 cm. The T8 unit also features a 'boost mode', which the T7 doesn't have, but keep in mind the boost mode decreases the battery life to around 20 minutes, according to Kogan.
Kogan Corded Stick Vacuums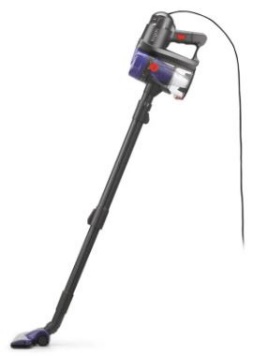 The corded range naturally doesn't rely on a battery, giving you the freedom of vacuuming for however long you like – all day if you wish! The downfall is that you'll have to re-plug it from room to room, but with a 5m cord length, Kogan's 2-in-1 600W unit ($79 RRP*) should still provide plenty of reach depending on your room size. It can also convert to a handheld vacuum and is fitted with a detachable cloth filter.
Another corded stick vacuum from Kogan is this T5 450W model (pictured). It has a few similar features to the cordless range above, such as a 0.5L dust bin, removable filters and comes equipped with a motorised hard floor brush head. It can also switch to a handheld unit for hard-to-reach areas, car seats and in between couch seats. It has a 4m cord and costs $169, but can be had for less than $50 at the time of writing.
Kogan Robot Vacuums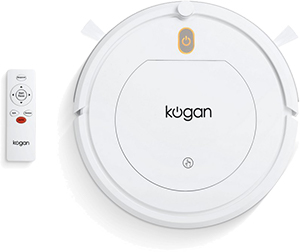 If you want to leave the chore of vacuuming to someone else, why not a robot? Kogan offers a number of robot vacuums including its R10 model ($199 RRP*) and the R30. The R10 (pictured) provides up to 60 minutes of working time, according to Kogan, and it takes six hours to recharge. It comes with a remote control to help point it in the right direction, and it operates with a noise level below 75 decibels, which can be compared to music in your living room or a radio. It's stated to work on carpets, hardwood, tile and linoleum floors.
The R30 is boasted for five cleaning modes, including a mopping function. It's also stated to have a disinfecting UV lamp and HEPA filters, plus it returns to base when it needs to re-charge. Its soft-touch bumper and infrared signal receiver is aimed to ensure your floors are vacuumed without bumping over any important items in your house.
Kogan Upright Vacuums

While not as compact as the stick vacuum range, this 900W upright vacuum from Kogan ($79 RRP*) offers a larger cleaning capacity with a 3L dust bin, plus a 6m cable length with an extendable hose of up to 3m. It has 180° swivel steering capability to cover wide areas and underneath furniture. In addition, it features a 3-in-1 brush for crevices and upholstery. Its total weight is 5.87kg and it produces 89 decibels of noise, making it heavier and louder than the models mentioned above.
You might also be interested in:
Kogan Bagless Vacuums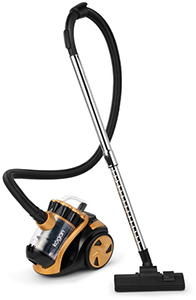 Currently in this range, Kogan offers its 1400W Cyclonic Bagless vacuum model for $79. Some of its main features include:
2L transparent dust container
4m power cord
HEPA filtration system
It's designed for a range of flooring such as hard wood, tiles and carpet. It also comes with interchangeable floor brushes for different type of messes including:
Floor nozzle: for corners, in between couches and skirting
Furniture nozzle: for furniture, curtains and drapes
You can also adjust the length of the telescopic tube to help clean the hard-to-reach areas.
Kogan Handheld Vacuums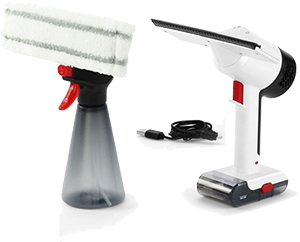 While some of Kogan's stick vacuums can be transformed into a handheld option, Kogan's Window Vacuum Cleaner ($49 RRP*) is specifically designed to be compact and fairly lightweight. It features a rechargeable 1500mAh battery to provide up to 25 minutes of vacuuming, according to Kogan, and it comes with a separate 300ml spray bottle and microfiber wiping cloth. Its designed with three LED light indicators to show exactly how much charge it has left and required less than three hours for a full recharge.
Kogan Wet and Dry Vacuums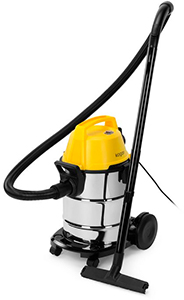 Wet and dry models are similar to regular vacuums but with the added ability to clean dry and liquid messes. There are two models within Kogan's line up:
Kogan 1400W 21L Wet & Dry Vacuum: $129 (pictured)*
Kogan Premium 30L Wet & Dry Vacuum: $139*
The 21L unit comes with a sofa brush, crevice tool, 2-in-1 brush and a nozzle, while the 30L vacuum features tools such as the floor nozzle, crevice nozzle, dust brush and carpet floor brush. The larger model also has a blower function, allowing you to clear debris, wood shavings and leaves. This feature also helps to remove water from a blocked sink.
Should I buy a Kogan vacuum cleaner?
It's no news that Kogan has a focus on cheap prices, but you often get what you pay for when it comes to appliances, so maybe don't expect the world with these vacuums. Nevertheless, there are plenty of great bargains to be had, with the full range of vacuums from Kogan all costing less than $300. And if any brand can strike the perfect balance between price and quality, it's probably Kogan. The brand has earned a solid reputation when it comes to great bargains, so if you're just looking for a basic vacuum to do all the right things, you could be in luck.
Vacuum Cleaner Reviews & Ratings
*Prices taken from Kogan, correct as of January 2019
About the author of this page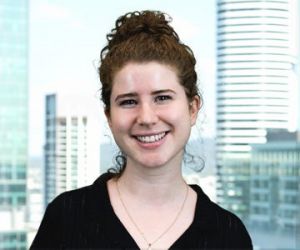 This report was written by Canstar Blue's Content Producer Luciana Lawe Davies. She writes about streaming, appliances and consumer products and services. Luciana enjoys bringing readers the best in what's on TV and at the shops, including the best deals and latest reviews.
What do customers think about Kogan Vacuum Cleaners?
In 2019, Australian customers gave Kogan 3 out of 5 stars for overall customer satisfaction for vacuum cleaners.
Kogan Vacuum Cleaners
Canstar Blue
Award:
Overall Satisfaction