Fact Checked
For a cleaning appliance that won't clear out your wallet, it's hard to beat Kmart. It's got a variety of handheld and floor cleaners for under $180, with most under the $80 mark. That's around more than half the price of steamers from other brands!
We take a look at the selection of Kmart steam mops currently available and review some of the specs and prices.
Kmart steam mops review
Kmart currently offers several steam mops and steam cleaners:
Kmart (Anko) Handheld Steam Cleaner − $27 RRP*
Kmart (Anko) 1300W Steam Mop − $49 RRP*
Kmart (Anko) Multi Steam Cleaner − $79 RRP*
Kmart (Anko) 2-in-1 Vacuum & Steam Cleaner − $119 RRP*
Kmart Handheld Steam Cleaner − $27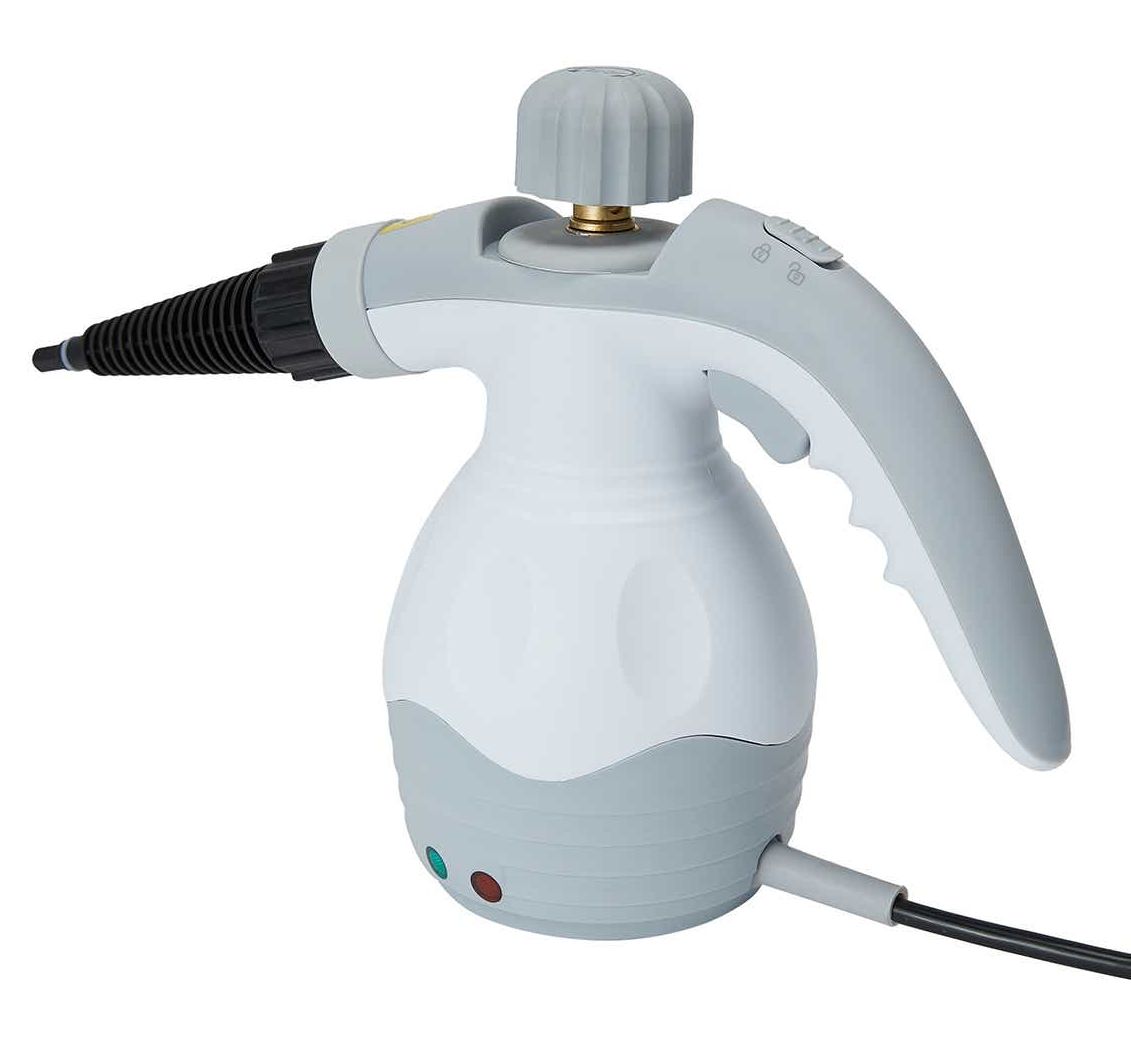 The Kmart handheld steam cleaner is an affordable alternative if you're looking for something to clean grout, glass, or appliances such as ovens, without using nasty chemicals. It may also be suitable to spot clean floors, although not large surfaces. This multi-purpose pressurised steam cleaner additionally contains a water tank with a safety screw cap. Other specs to expect include:
1000W power output
250ml water tank capacity
12-month warranty.
This Kmart steam cleaner is packed with accessories such as an extension nozzle, flexible extension nozzle, angled nozzle and brush nozzle.
Kmart 1300W Steam Mop − $49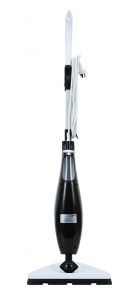 Labeled under the Anko brand, the Kmart 1300W steam mop is one of the most expensive steam mops you can expect to buy from the retailer. It has a 20-second heat-up time, and provides a maximum of 30 minutes working time.
This Kmart steam mop features a Carpet Glider feature to clean and sanitise the top layer of carpets, and automatically shuts off the steam when the appliance is placed upright. This steam floor sanitiser additionally features a 180-degree swivel head and a triangle steamer head to reach into corners and tight spaces. Other specs include:
450ml water tank capacity
Height adjustable
5m power cord
12-month warranty.
The Kmart 1300W steam mop is available in either white or black. It comes with a carpet slider, microfibre cloth pad and a measuring cup.
Kmart Multi Steam Cleaner − $79
For a cord-free option, Kmart's Multi Steam Cleaner is said to provide up to 30 minutes' worth of chemical-free cleaning and takes eight minutes to warm up. It can transition between a handheld and floor cleaner, and includes a water tank that can carry 1.2L of water. This Kmart steam cleaner additionally comes with several accessories, such as:
Floor brush
Fabric steamer
Window and tile attachment
High-pressure nozzle
Floor mop and funnel.
Kmart's Anko Multi Steam Cleaner also has an adapter to help clean high and hard-to-reach areas.
Kmart 2-in-1 Vacuum & Steam Cleaner − $119

The Kmart 2-in-1 vacuum & steam cleaner is ideally used to clean hard floors, such as wood, tile and laminate flooring. It offers three modes, including Vacuum, Steam and Vacuum + Steam. Some features to expect are:
450ml water tank & 1.2L dust canister
1000W output (steam cleaner mode)
Extra long power cord
Sponge filter & cation resin.
When it comes to vacuuming, this Kmart steam cleaner has a HEPA filter, stainless steel mesh filter, and 6Kpa cyclonic suction power.
---
Our verdict: "Kmart steam mops are a good option if you're looking for an appliance to help with small and occasional cleaning jobs. The functions may be basic, but many of the products come with multiple attachments that add flexibility and convenience," says Canstar Blue's Home & Lifestyle Editor Megan Birot.
---
Looking for more Kmart product reviews?
---
How do you use a Kmart steam mop?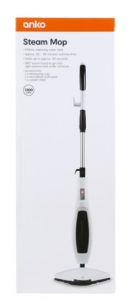 Before using a Kmart steam mop, you will need to wait 30 seconds for it to heat up. Once it's ready, turn the steam function on by moving the handle back to unlock it from the locked position. You can continue cleaning until all the water in the tank has evaporated. Generally, models including the Kmart 1300W Steam Mop work on a variety of surfaces such as:
Sealed wooden floors
Ceramic tiles
Granite
Marble flooring
Certain types of carpets and vinyl.
According to Kmart, you should stay away from surfaces with a soft or heat-sensitive coating. This includes floorings made from wax, enamels and oils. The company also recommends testing a small patch of the floor you intend to use the steam mop on, to make sure the cleaner won't cause any damage.
Are Kmart steam mops any good?
Kmart's steam mops are worth buying, especially if you're looking for a budget-friendly alternative. Prices for steam cleaners usually start from $200, but you can get any of the retailer's products for much less ─ including a model that doubles as a vacuum and steam cleaner. Anko appliances also come with multiple accessories for added versatility and convenience.
But if you want more than just the basics, it's worth checking out other brands. Variable steam controls and deodorising functions are fairly standard features across most steam mops, but Kmart's models tend to have just a single mode ─ on and off. So, if you've got a busy household with pets and children constantly running around, a Kmart steam cleaner might fall short.
Ultimately, whether a Kmart steam mop is the best for your home depends on how much cleaning you have to do and how often you plan on breaking out the steam mop.
*Prices are taken from Kmart, correct as of March 2022.
Picture credits: Ymgerman/ Shutterstock.com.
Original Author: Tahnee-Jae Lopez-Vito