Clothes dryers are getting a whole load more energy-efficient, with German powerhouse appliance manufacturer Miele releasing one of the very few 10-STAR energy-rated dryers around.
In an incredible step forward for what is generally one of the most inefficient household appliances, Miele's TCE 630 dryer could dramatically reduce your family's energy consumption and help you cut back on power bills. The downside? It costs a fortune to buy in the first place! Read on for details.
What is the Miele TCE 630 dryer?
Miele's TCE 630 dryer is a heat pump tumble dryer, which is currently the most energy-efficient type of dryer in the market. This particular model from Miele seems to be the only 10-star energy-rated clothes dryer with an 8kg capacity available to buy from major retailers in Australia.
Miele's spokesperson, George Politakis, says: "Heat Pump technology, which uses half the energy of a conventional dryer, doesn't use an element to heat the air. Instead, it uses a sealed refrigeration system, similar to a fridge or reverse-cycle air-conditioner to heat the air that dries your garments. This reduces the machine's running costs which can often cost more than the machine over its lifetime. As will a good filter system that prevents fluff clogging the heat exchanger and in turn reduces performance."
The heat pump technology is said to ensure the dryer doesn't add to your home's humidity. Inside the dryer, you'll find a condenser, which is said to cool and extract moisture from the air during a cycle. Then it either plumbs that moisture down the drain pump or into a removable container instead of going into the air of your home.

How much does the Miele TCE 630 dryer cost?
The Miele TCE 630 dryer retails for $2,299 at the time of writing. It's only available to buy directly from Miele or The Good Guys.
It offers 8kg of capacity and features Miele's Honeycomb Plus drum for "gentle garment care" with 12 different drying programs, including Pre-Ironing to minimise ironing time. Other cycles include Cottons Normal, Cottons, Minimum Iron, Delicates, Woollen Handcare, Shirts, Express, Denim, Outerwear, Proofing and Warm Air.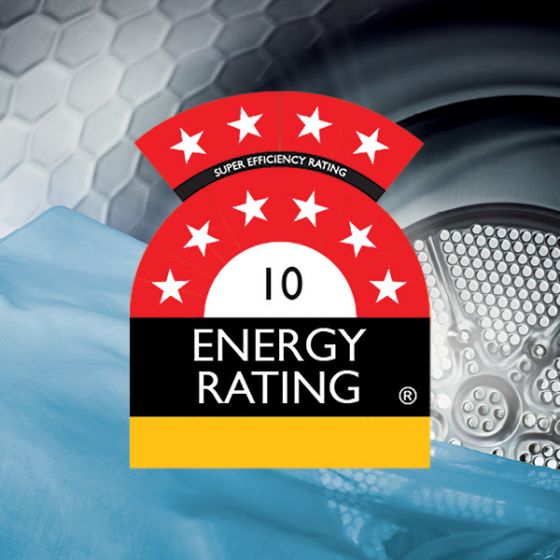 What are the energy costs?
Dryers are notorious for being energy suckers, but the Miele TCE 630 dryer is claimed to deliver great power savings, with an estimated annual energy consumption of 94kWh. Based on an energy usage rate of 30c/kWh and one use per week, you could be paying as little as $28.20 per year in running costs. Here are the energy costs you can expect, depending on how many times you use the dryer.
| Uses per week | Annual Running cost |
| --- | --- |
| 1 | $28.20 |
| 2 | $56.40 |
| 3 | $84.60 |
| 4 | $112.80 |
| 5 | $141.00 |
| 6 | $169.20 |
| 7 | $197.40 |
Based on 30c/kWh electricity usage rate
How does the Miele TCE 630 compare to other dryers?
While the Miele TCE 630 has an incredible 10-star energy rating, the majority of clothes dryers score a mere 2 stars for energy-efficiency. So, by way of a comparison, we've listed a few 8kg condenser dryers with 2-star energy ratings and the ongoing running costs you can expect based on the same 30c/kWh electricity rate and one use a week.
| Model | RRP | Annual Running Cost |
| --- | --- | --- |
| Asko 8kg Condenser Dryer T208C.W.AU | $1,599 | $105.90 |
| Fisher & Paykel 8kg Condenser Dryer DE8060P2 | $1,349 | $106.50 |
| Electrolux 8kg Ultimate Care Condenser Dryer EDC804BEWA | $1,199 | $107.40 |
| Haier 8kg Condenser Dryer HDC80E1 | $899 | $107.70 |
| LG 8Kg Condenser Dryer with Tag On Function TD-C80NPW | $1,279 | $107.70 |
| Bosch 8kg Condenser Dryer WTG86400AU | $1,749 | $108 |
Based on 30c/kWh electricity usage rate
Remember, in comparison, the Miele TCE 630 would add less than $29 a year to your power bills. That's about three times cheaper than the clothes dryers compared above. However, it's worth noting that we have compared condenser clothes dryers – and while these are the most common in Aussie households, most heat pump dryers will have energy ratings of 5 or 6 stars and cost less to run.
Other Miele TCE 630 dryer features
What else do you get with this dryer? Well, it's pretty jam-packed as far as dryer features go:
EcoDry technology: the filter system and the maintenance-free heat exchanger are designed to keep energy consumption and runtime low.
FragranceDos: the Miele fragrance flacons – in 5 different fragrances – allows you to transmit your favourite scent to your laundry during drying.
PerfectDry: stated to detect the mineral content of the water and modify the drying process.
DirectSensor: for easy fingertip operation.
Condensation effect: room and furniture protection with 50% less moisture loss than required for condensation efficiency class A, according to Miele.
You will also find LED drum lighting to illuminate the drum inside so that you don't lose any stray socks, plus a buzzer for convenience. Additionally, it's equipped with a delayed start function and countdown indicator if you like to have your laundry planned out well in advance.
Other 10-star energy-efficient dryers
The only other model we've found with a 10-star energy efficiency rating is the V-Zug AdoraDry V6000 Heat Pump Dryer (AT6TWHWR). But before you get too excited, it's more than double the price of the Miele model with a recommended retail price of $4,999, although for the price tag you will also get 26 different drying programs, plus an automatic door opener. It has a 7kg capacity.
While there aren't any other 10-star energy-efficient dryers currently available, there are a few brands that come pretty close. Here is a list of 9-star energy-efficient dryers available in Australia:
LG 8kg Heat Pump Dryer TD-H802SJW: $1,949 RRP*
Asko 10kg Logic Heat Pump Dryer T410HD: $2,599 RRP*
Bosch 9kg Heat Pump Dryer WTW87566AU: $2,629 RRP*
Miele 9kg Heat Pump Dryer TCJ 690 WP: $3,299 RRP*
V-Zug 7kg Condenser Dryer WTATSWPZ: $3,999 RRP*
Should I buy the Miele TCE 630 clothes dryer?
Your large household appliances should last you several years – even more than a decade if you're lucky. So purchasing models with high energy-efficiency ratings could be well worth the investment if you have the cash to splash. Especially if you have a busy household and your appliances get a good workout. The trade-off, of course, is the upfront purchase price versus what you're likely to save in energy costs.
With dryers priced from around $400 to $5,000, the Miele TCE 630 dryer sits somewhere in the middle of the pricing spectrum at $2,299 (RRP). If you take our examples above, using this dryer once a week is likely to save you about $80 per year in power costs in comparison to a run-of-the-mill condenser dryer. If you assume a purchase price of $1,300 for another dryer, it would take you the best part of a decade or longer before the additional cost of the Miele dryer brings a return on your investment in regards to power saved.
With that in mind, it's difficult to make a case for the new Miele dryer in terms of a long-term investment in cheaper power bills alone. But of course all this is dependent on personal circumstances, especially how often your dryer is used. The more you use it, the quicker you'll see that return on investment.
And it's pretty cool anyway.
Clothes Dryers Review & Ratings
*Prices taken from Appliances Online and respective retailer websites, correct as of January 2020.