In a long list of energy retailers, sometimes it's hard to find a company that combines value with ingenuity – and that's exactly where Powershop seems to make its mark. Powershop is renowned for its unique payment structure where customers have the option of pre-purchasing electricity and gas, rather than just receiving bills for the power they've already used. And integral to this innovative model is the retailer's app.
In this article, we review the Powershop app in detail and explore each of its components to work out if the retailer and its different approach to power should be on your radar.
What is the Powershop app?
The Powershop app lets residential and business customers take care of their electricity account from the convenience of their smartphone or tablet. By logging into the app, users can pay their power bills, track energy usage, manage account details, view consumption history, and receive notifications about special offers. And uniquely, the Powershop app allows customers to purchase 'powerpacks' in advance.
Having access to a wide range of information and tools in the palm of your hand can be extremely helpful, particularly if you're out and about and need to top-up your account. While the Powershop app does allow you to interact with your energy usage history, your home will need a smart meter to take full advantage of the app's online usage tracking tools.
What does the Powershop app do?
Powershop customers will be able to access a variety of online functions, including:
Tracking electricity usage in costs per day or the total kilowatt hour (kWh) used per day
Purchasing 'Powerpacks' at any time
Receiving notifications of energy bill due dates
Managing account details
Viewing usage history and rates
Do you need a Powershop login to use the app?
Yes, customers who download the Powershop app will need to input their login details which are otherwise entered into the portal on Powershop's website. From here, customers will be able to navigate all of the app's functions, provided they have a smart meter.
Powershop app for iPhone
You can download the Powershop app free of charge on your iPhone via the App Store. The size of the app file is 40.7MB, and your Apple operating system must run iOS 11.0 or a later version, and be compatible with iPad or iPod Touch. Here's a screenshot of what the Powershop app looks like on an iPhone: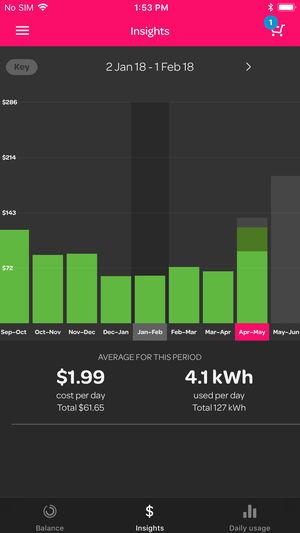 Powershop app for Android
If you have an Android device, the Powershop app is free and easy to download on Google Play. The size of the download, version and required Android operating system will vary depending on your device. Take a look at the image below to see the Powershop app on Android.
Does the Powershop app track energy usage?
The Powershop app lets you track electricity usage from your pocket, and can be viewed half-hourly, daily, monthly or yearly, so long as you have a smart meter installed at your property. To view your electricity usage, simply click on the 'daily usage' tab on your Android or Apple smartphone.
Tracking energy usage is displayed in costs per day and your daily charge per kilowatt hour (kWh). It's important to keep in mind that costs per day are based on estimated averages, meaning you shouldn't take the figures for gospel.
The Powershop app also features an 'insights' graph to your electricity usage, an activity tracker that allows you to monitor any spikes and drops in your energy usage, as well as a current usage function. Again, you will need a smart meter to view your current usage information.
Does the app track Powershop gas?
As it stands, the Powershop app does not monitor gas usage in the way it does for electricity customers with smart meters. However, gas customers can see estimated usage data and enter their own meter reads. At the time of this article's publication, Powershop only provides gas to customers in parts of Victoria.
Looking for natural gas in your area? Compare gas suppliers, plans and prices here.
How to purchase energy using the Powershop app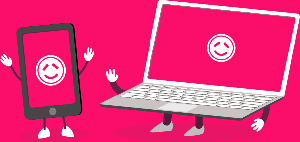 You can purchase electricity packs using the Powershop app by clicking on the 'balance' tab of your Android smartphone or the 'shop' tab on Apple devices. Depending on your device, the amount of energy you've used and bought should be displayed, which helps as you'll know exactly how much electricity is left before you have to top up next.
The Powershop app also allows you to buy energy in advance, browse any specials that are available, and breaks down the price and discounts of each plan. If you're not already a Powershop customer, you may be scratching your head here. Well, unlike conventional energy providers, Powershop sells its electricity in powerpacks, which you could think of as a type of prepaid energy plan, with customers purchasing power in advance for later use.
It should also be noted that Powershop additionally offers a 'Lite' product which is more of your 'standard' type of power deal, for those who would prefer not to purchase powerpacks
Does the Powershop app monitor electricity usage if I have solar?
Yes, customers with smart meters can track and view their solar output data under the solar insights tab on the Powershop app. These insights are measured daily or half hourly, and can be a great way of keeping on top of your solar system's performance, plus make sure you're earning the applicable rebates.
Do you need a smart meter to use the Powershop app?
Although a smart meter isn't essential to use the Powershop app, it will make a big difference in tracking your current electricity usage. Without a smart meter, you won't be able to receive live updates and information about your electricity usage in the app.
Looking to track your household energy usage with live updated information? Read our helpful guide on how to get a smart meter here.
Is the Powershop app worth downloading?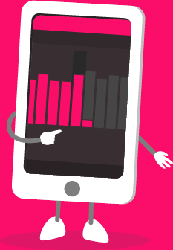 The Powershop app unlocks a lot of value if you're a person who likes the idea of having access to your energy account from your pocket. And the app has loads of functions that are otherwise only available via the website's online portal. If you don't have a smart meter however, you will miss out on live energy usage updates.
At the time of this article's publication, the Powershop app managed to score 3.4 out of five on the App Store and four out of five on Google Play, which is commendable given that many other energy company apps do not fare too well.
The Powershop app could be a worthy investment (it's free to download) if you're looking to buy powerpacks from your smartphone or receive electricity usage information. Despite its many useful features, the Powershop app may not be worth downloading if you're happy to navigate your energy account on the website portal.
Are Powershop energy plans right for me?
Powershop's payment structure can be a bit of a puzzle for some, but rest assured that its energy plans still include loads of value if you know what you're after. If you're okay with putting in a little extra effort to order your own energy, then Powershop could be a suitable match.
However, if the thought of regularly going online and buying your energy in prepaid bundles makes you nervous, then Powershop may not be for you. Regardless of whether you're intrigued by Powershop's billing model, or you want to see what else is out there, using our free comparison tool can make your search for a better energy deal much easier.