Fact Checked
Everyday Rewards scans a five star rating in Reward Programs ratings
Getting value on your weekly grocery shop, filling up at the petrol pump, or on those impulse purchases when you're shopping for clothes has evolved to be more than simply getting a bargain at the checkout. With so many retail chains, supermarkets and places of business looking to retain customers and offer additional value, the rise of the rewards or loyalty program has been an increasingly steady one over recent years, with many of us no doubt carrying around a wallet full of them.
But when it comes to loyalty or rewards programs, are they actually rewarding us for spending additional dollars at the checkout for a few extra points, or are they simply a very clever marketing ploy that we've all fallen for? And if they are worth signing up to, which one should you have?
To help cut through the crowded market, our inaugural ratings of rewards programs provide a guide as to which program may prove the best fit for your shopping habits. This year, Canstar Blue surveyed over 2,300 Australian adults who are currently a member with a rewards program so we could turn their feedback into the ratings table you see above, with brands compared on important factors like rewards, ease of redemption, value, ease of sign up and so on. Those which received the minimum survey size of 30 responses are featured in our results. So, what did we find?
Everyday Rewards took out top spot in our inaugural Reward Programs ratings, claiming five stars in almost every category, including rewards, ease of redemption, value, customer service, communication, ease of sign up and overall satisfaction.
Best Rewards Programs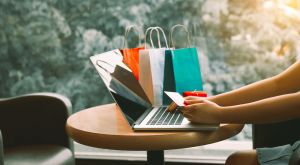 Here are the best rewards programs brands in Australia, as rated by consumers in Canstar Blue's inaugural review:
Everyday Rewards
Flybuys
Everyday Rewards came out on top in our 2021 ratings, scoring five stars across most ratings categories, including rewards, ease of redemption, value, customer service, communication, ease of sign up and overall satisfaction. However, rival Flybuys also scored multiple five star ratings, including the sole five star rating for accessibility and partners, with other five star ratings including ease of sign up and rewards. If you're looking to further differentiate the two rewards programs, check out more below.
Reward Program Brands
Everyday Rewards

Previously known as Woolworths Rewards, Everyday Rewards is the loyalty program operating under the Woolworths Group banner, which includes brands such as Woolworths, Big W, BWS as well as a number of partner brands, including the likes of Ampol, Bupa and Origin Energy. Introduced to shoppers in 2007, Everyday Rewards is currently available as a physical card, or through the app as a part of a digital wallet, ideal for those who don't want to cart around a wallet-full of plastic.
You can join Everyday Rewards for free, with one point generally collected for every dollar you spend at Woolworths and associated partners. Points can then be spent or saved depending on your preferences, with rewards including $10 off future shops or converting to Qantas points. If you've got your eye on a big shop, you can also 'Boost' your points, which allows you to collect up to 10 points per dollar spent, although there are terms and conditions attached. Additionally, they'll be promotional offers from Woolworths or its partner brands, generally offering additional points on select purchases or when you sign up to select services, meaning if you're really in the rewards game, it's best to keep an eye out for any emails or app alerts, although it always pays to read the fine print too.
Everyday Rewards was rated five stars across most categories, rewards, ease of redemption, value, customer service, communication, ease of sign up and overall satisfaction with four stars for accessibility and partners.
Flybuys

Everyday Rewards main rival, Flybuys is the loyalty program from Coles and Wesfarmers, with the card accruing points through Coles Group brands such as Coles and Liquorland, as well as Wesfarmers brands such as Kmart and Target, in addition to a number of third-party brands.
Originally started back in 1994, the Flybuys brand today offers a number of rewards for shoppers to take advantage of, from discounts on future shops, using points on vacations through Flybuys Travel and Velocity Frequent Flyer points, or in the Rewards Store, which allows you to swap out your points for goodies such as magazine subscriptions, headphones, bags, air fryers and even fitness trackers.
You can collect points for every dollar you spend at participating retailers, or through other means such as taking surveys that become available through the Flybuys app or website. And like Everyday Rewards, Flybuys is free to sign up to, and is available as a physical card or as part of a digital wallet, which is known as Flypay.
Flybuys was rated five stars in multiple categories, including rewards, accessibility and partners and ease of sign up, with four stars for all remaining categories, including customer service and communication.
Where are loyalty programs available?
Loyalty and reward programs are available at seemingly everywhere, but where exactly are individual cards accepted? With 56% of survey respondents stating that they only shop at certain places so that they can use their rewards card, it's important to know where you can actually use your rewards card to score points. If you're wondering where the main players are available to use and score you some points, check out the list of partners below.
Everyday Rewards is available at the following retailers:
Woolworths
BWS
Big W
Bupa
Ampol/Caltex
EG Australia
Origin Energy
Qantas Frequent Flyer
Super Pharmacy
Pet Culture
Everyday Market by Woolworths
Healthylife
Flybuys is available at the following retailers:
Catch
Citi
Coles
Coles Insurance & Personal Loans
Discovery Parks & Gday Parks
First Choice Liquor
Flybuys Travel
HCF Health Insurance
Klarna
Kleenheat
Kmart
Liquorland
mycar
NAB
Optus
Shell Coles Express
Target
Velocity Frequent Flyer
Most retailers will offer the traditional one-point-per-dollar-spent deal, although some may only offer one point per $2 or via certain conditions, meaning to secure your points, it's best to read any fine print beforehand.
Which loyalty program should I sign up to?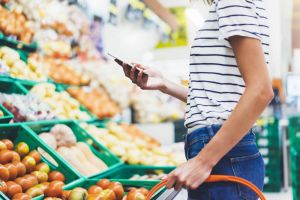 With loyalty and reward programs offering similar points systems and rewards, it can be tough to determine which ones are actually worth signing up to, and which ones aren't worth the plastic they're printed on. In fact, 17% of survey respondents said they don't think rewards programs are good value, with 13% also not having cashed in any of their rewards points, indiciating that even though loyalty programs such as Everyday Rewards and Flybuys are free to sign up to, some don't find much benefit to them.
However, if you're a creature of habit and regularly shop at the same set of stores, and don't mind playing the long game, rewards programs can offer some benefit in the way of providing the occassional discount of a grocery shop, or allowing you to trade in some points for a magazine or some extras the next time you go travelling. It's a slow pay-off, but if you're not in a rush, or you're an absolute whiz at identifying points and discounts on your regular shops, you can rack up a few extras that you normally wouldn't have, all by sticking to a routine or set of retailers.
At the end of the day though, how much value you get from your rewards programs is ultimately determined by your shopping habits and budget, with the only sure-fire way to ensure you're getting the best deal is to do your research, with shopping around likely to come with a few rewards itself.
About the author of this page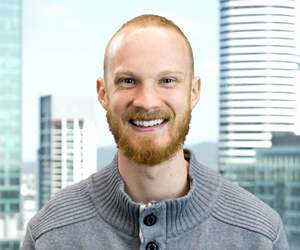 This report was written by Canstar Blue's Content Projects Lead, Dean Heckscher. He's our resident expert on all things automotive, health & fitness, streaming and more. Dean is also one of Canstar Blue's customer research report producers, helping to turn complicated subjects into easily-digestible information for our readers. He's passionate about helping consumers make better-informed purchase decisions on all manner of consumer goods and services.
Photo Credit: wutzkohphoto/shutterstock.com, Maria Savenko/shutterstock.com