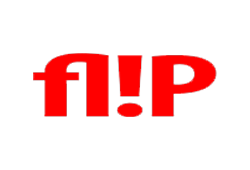 Expert Guide: Flip Phone Review
Flip Connect is a relatively new telco, founded in 2015, predominantly known for its NBN and entertainment plans. However, it does offer a number of mobile plans as well.
Flip offers three basic SIM-only postpaid plans, which means that you'll have to bring your own unlocked phone to the network. But if you're just looking for a standard mobile plan without all of the bells and whistles associated with a bigger telco such as Optus or Telstra, then Flip might be a good option for you.
To make things easier, we have broken down the pros and cons of the telco to see how it compares in the Australian mobile market.
On this page:
Flip expert guide
Relatively new to the game, Flip began offering mobile services in 2020. The telco offers four simple phone plans for relatively low prices, however it is always recommended to break down the pros and cons to decide whether it might be the right option for you.
Pros:
Simple selection of plans
Can be bundled with NBN services and discounts might be offered for bundling
Cheapest plan available for under $5 per month
No automatic excess data charges (data use is suspended once you go over your inclusions)
Cons:
No international roaming options
Full months' notice required to cancel your plan
No bonus features
No data banking available
Services offered
Flip has a fairly small mobile plan offering list, with four SIM-only postpaid plans available. Flip's entry-level plan includes 500MB of data, 100 minutes of standard calls each month, and 100 SMS and MMS each month, for just $4. All other plans include unlimited standard national talk and text, data and no lock-in contract.
On its 20GB and 50GB plans, there is the option to bundle with an NBN plan to save up to $10 per month, with a limit of two mobile plans per Flip NBN service.
The telco offers four different plans, starting at $4 per month and going up to $49.90 monthly. Data inclusions begin at 500MB and go up to 50GB. There are no international roaming add-ons available and international calls are billed by the minute.
Network and coverage
Flip Mobile is powered by the Optus network, including the 4G network, covering approximately 98.5% of the Australian population. However, if you live in rural or remote communities, make sure to check Flip's website to confirm that you'll be covered.
To check the Flip network coverage in your area, visit the Flip website to view the coverage map.
Special features and bonuses
Flip keeps it simple with its mobile plans, which means that there are no fancy features, however there are a couple of bonuses that could be valuable.
No cancellation fees: Due to the month-to-month nature of the plans, there are no cancellation fees however Flip does require one months' notice if you do decide to cancel your plan.
NBN bundling available: If you're also looking for an NBN plan, or already have a Flip NBN plan, you'll be eligible to bundle your mobile plan (except the cheapest phone plan) which offers discounts up to $10 a month. These discounts are capped at two mobile plans per NBN plan though.
How do consumers rate Flip phone plans?
At the time of writing, Flip is yet to qualify for any consumer ratings. If you'd like to learn more, here is Canstar Blue's Most Satisfied Customers Methodology.
For more information about postpaid plans, check out our most recent postpaid mobile plan ratings.
Flip phone plans
The following table shows a selection of Flip postpaid plans on Canstar Blue's database, listed in order of lowest standard monthly cost to highest. Use our phone plan comparison tool to see all plans available on Canstar Blue.
Flip company information
Contact details
Need some help with your Flip mobile plan? The telco offers several contact and support options, including:
Outages
If you are currently experiencing issues with your Flip plan, there may be a network outage. Usually, your telco will inform you of any planned maintenance if it is expected to interfere with your service. If you haven't received a notice of this but are experiencing network outages where normally you would have service, you should get in touch with Flip for assistance.
FAQs about Flip phone plans
Flip is a proud Australian-owned company.
All accounts are required to have direct debit set up through a nominated credit card, where payment will be automatically taken each month.
Is Flip Mobile a good deal?
If you're looking for a postpaid SIM-only plan, Flip does offer decent value on some of its plans, especially its $4 option for very light users. However, if you're an average or heavier phone user, there are other providers offering more for less money, in terms of data and other inclusions.
Having to give a full months' notice if you decide to cancel your plan might be a drawback, as you might end up paying for more than you want. This is unlike most providers, which don't have a notice period or cancellation fees.
It might also be a downside that you can only make payments by automated direct debit, compared with other providers that have multiple options for payments.
Overall, it is worth keeping Flip in mind, particularly if you're looking for an NBN plan as well, but it is important to check out all of the potential options before making any decisions to see what plans might work best for you.
Other comparable phone brands worth considering
Flip isn't the only telco with phone plans available on the Optus mobile network, with some telcos offering great value for money phone plans.
About the author of this page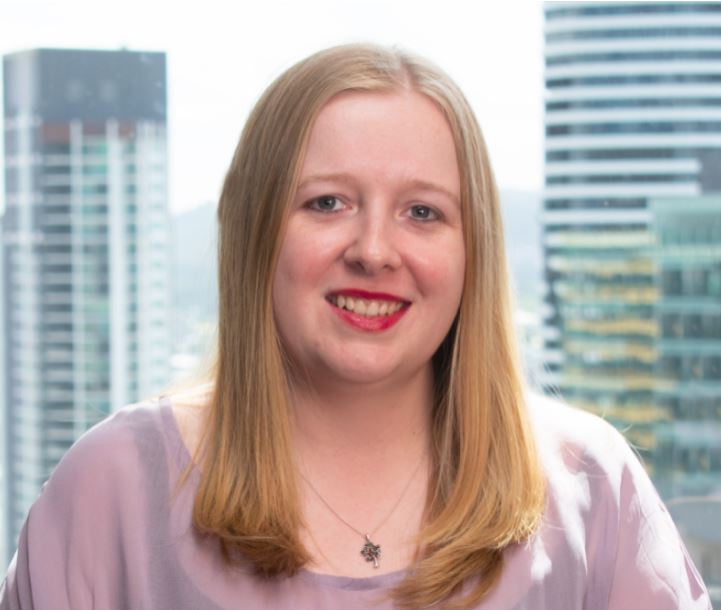 This page was written and is regularly updated by Canstar Blue's Senior Telco Specialist, Emma Bradstock. An expert in all things phone, internet, gaming and streaming, Emma helps to make complicated subjects easier for readers to understand, as well as covering the latest news and reviews across the telco industry. She's passionate about helping consumers make better-informed telco choices and highlighting the next best deals.