Solar Panels Buying Guide
Are you looking to decrease those pesky numbers on your energy bills? If so, you may have been thinking about solar and how it can potentially claw back some of your household electricity costs. Not only can solar help make your home more energy-efficient, it can also be fairly cost-effective in the long run, provided you've done a little homework.
But with so many solar suppliers in the market overloading you with information, how do you know when and where to buy from? Well, as you're about to see, there are plenty of factors to weigh up before you hand over your cash. After all, going solar is a huge financial investment that requires a bit of forethought, which is why Canstar Blue has assembled this guide to give you all the details you need when the time comes to make a few enquiries.
When is the best time to buy solar panels?
While many suppliers will suggest that 'now' is the best time to buy solar, there's no need to rush into anything. But there are a few incentives that make buying solar now appealing, like government rebates and competitive feed-in tariffs (FiTs). You'll just need to ensure you've done some research as these factors will vary depending on where you live.
If you're lucky enough to live in an area where you're eligible to receive a government rebate, this may be enough to sway your decision. But if a rebate isn't on the cards, you should consider other factors like whether a local solar supplier is having a sale, or your energy provider is offering higher than average feed-in tariffs.
Number of homes with solar panels in Australia
With more than two million solar systems installed across Australia, it's clear that demand for solar power is considerably high. As you can see in the table below, many households across the country are taking advantage of solar.
| State | Capacity (KW) | Number of solar systems | Percentage of homes with solar |
| --- | --- | --- | --- |
| NSW | 1,800,000 | 450,000 | 15% |
| VIC | 1,500,000 | 372,000 | 15% |
| QLD | 2,300,000 | 592,000 | 30% |
| SA | 970,000 | 450,000 | 15% |
| WA | 1,000,000 | 280,000 | 26% |
| TAS | 132,000 | 33,000 | 14% |
| ACT | 89,000 | 22,000 | 15% |
| NT | 71,000 | 11,000 | 13% |
Source: Clean Energy Council, May 2019.
Compare Electricity Plans
Where to Buy Solar Panels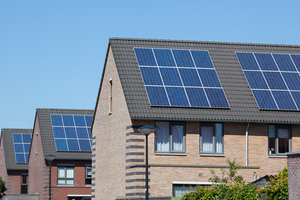 Finding the best solar supplier may require calling around and asking for a few separate quotes, as prices can vary significantly between companies. Ultimately, the prices will come down to multiple factors, including:
The type of solar panel – Monocrystalline, Polycrystalline or Thin Film
How many solar panels you need – 8, 12, 24 or somewhere in between?
The solar panel supplier's reputation – are they certified and do they provide a warranty?
The type of inverter for each solar panel – string or micro-inverter
The solar company you choose to do business with should be able to provide you with all of the information above, as well as the energy-efficiency of the products you're interested in. Remember, your solar installer should consider products based on your individual circumstances, and quote you a price accordingly. You should also ask to see any relevant industry-approved certification on solar products, such as panels and battery storage systems.
If you'd like to know more about solar power in your area, read our helpful guides:
Solar Panel Suppliers in Australia

With numerous 'Clean Energy Council Approved Solar Retailers' currently operating in Australia, finding a solar panel installer that's right for you shouldn't be much of a hassle. You can find a list of accredited retailers in your state by visiting the Clean Energy Council website.
Approved solar suppliers are allowed to use the Clean Energy Council Approved Solar Retailer logo in their marketing. However, it's worth verifying the accreditation on the Clean Energy Council website before signing any agreements with them.
How to choose the best solar panel supplier
Finding the best solar panel system will usually come down to the cost, quality and suitability of products on offer from your chosen solar supplier. Installation is another component you should take into consideration when looking for a solar panel supplier, as well as the warranties included in their services.
How much do solar panels cost?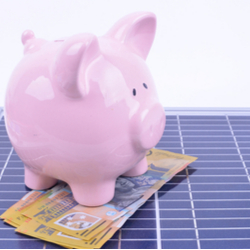 The cost of solar panels in Australia will depend on the size of the system, installation expenses and any applicable rebates subtracted from the original price. For a typical 3kW PV system with roughly 12 panels, expect to pay between $3,500 and $5,000, however it's best to get at least three quotes from trusted solar installation companies.
In a recent survey, Canstar Blue found that customers spent an average of $5,918 on solar panel systems, with 86% of survey participants stating that installing solar was a good financial decision. While the upfront costs may have you raising your eyebrows, getting solar can be a wise long-term investment if you're eligible for a rebate and have locked into a competitive feed-in tariff with your energy provider.
Solar panels installation
The cost of solar installation will usually be factored into the total quoted price by your local installer, but will vary between companies. Some installers may use better quality components which may affect the overall cost of PV installation, however the quote you receive should have every expense listed, including the installation.
More about solar panels
How do solar panels work?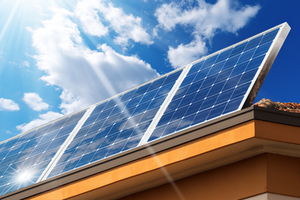 Solar panels work by utilsing the 'photovoltaic effect'. This is the process in which photons from the sun project onto the solar panel, releasing electrons from atoms, generating DC electricity. Trapped by an electric field, these electrons flow into an inverter, which then converts the free-flowing electrons in to useable AC electricity.
What types of solar panels are there?
There are three broad types of solar panels: Monocrystalline, Polycrystalline and Thin film. Each of these solar panels are built with crystalline silicon cells, however they vary considerably in efficiency and price.
Monocrystalline: Sometimes referred to as single-crystalline, these solar panels are comprised of a one crystalline structure, given them a deep-black colour. Monocrystalline cells have the highest marketed energy efficiency at around 15%-21%, meaning they convert 15%-21% of the absorbed solar energy into useable electricity.
Polycrystalline: Polycrystalline cells, also known as multi-crystalline cells, have a lower silicon purity than monocrystalline panels. This makes them more affordable, but less efficient, typically converting around 13-16%. But they are generally cheaper. Additionally, polycrystalline cells have a lower heat tolerance, making them slightly less efficient on very hot days.
Thin Film: These panels are very cheap to mass produce, however they have very low energy efficiency, meaning they are not ideal for residential premises. The poor efficiency and ease of producing these panels makes them most ideal for commercial and agricultural properties where there is more room available.
Which solar panel type is the best?
Your solar company will most likely recommend monocrystalline panels, due to their higher perceived efficiency, however polycrystalline technology has improved dramatically in recent years, so it's difficult to claim one type of solar cell is better than another. More important than the type of solar panel is its energy efficiency. Enquire with your solar installer about panel efficiency, and if there is negligible difference between the poly and monocrystalline panels, then your best bet will be the cheapest – usually polycrystalline.
How many solar panels do you need?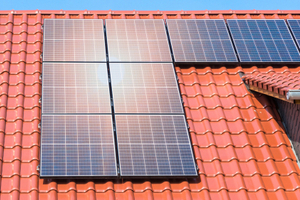 A single solar panel can produce as little as 40w, or as much as 400w. This means more panels won't necessarily equate to more electricity. What you should instead be looking at is the solar system size as a whole.
The system size is given in kilowatts (kW), as a measure of how much electricity the system can produce at peak output conditions (i.e. a perfect day with no clouds). So a 2kW system will produce 2kW for a couple hours a day in peak conditions.
Many households opt for a 3kW solar system, which will require 12 x 250 watt solar panels. More or less panels will be required depending on their individual output.
If you have a solar battery to store power or you have exceptionally large mid-day electricity usage, then it might be worth upgrading to a larger system. As a general rule, there is no need for a household to purchase anything larger than an 8kW system.
If you're unsure about what you need, send your solar retailer a copy of your electricity bill and they can probably recommend an appropriate system size.
Watts to kWh – what's the difference?
It is important to recognise that kilowatts (kW) and kilowatt-hours (kWh) are not the same. A kWh is the standard measurement on electricity bills, while a kW is a measurement of energy consumption.
If you run a 1kW appliance for an hour, it will use 1kWh. The less kW something uses, the longer it takes to use a whole kWh. For example, a 25 watt florescent light bulb would take 40 hours to use 1kWh.
There is a general rule of thumb that the solar system size you need is equal to your electricity usage in kWh divided by four. To illustrate, let's say you wanted to purchase a solar system which covers half your energy usage – around 8kWh. This means you only need a solar system of 2W. If you mistakenly purchase an expensive 8kW system, it would produce 32kWh – more than double your energy needs!
What solar rebates are available?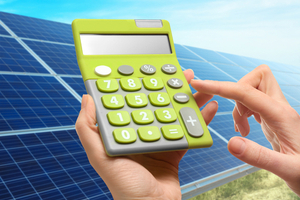 It's a common misconception that the Australian solar industry ended with the Rudd era, however there still exist two great incentive schemes available for installing solar.
They are the Small-scale Renewable Energy Scheme and Feed in Tariffs.
Small-scale Renewable Energy Scheme
Under the Small-scale Renewable Energy Scheme, eligible customers who install a renewable energy generator (be it solar, wind or hydro), are entitled to a number of 'Small-Scale Technology Certificates' (STCs). The number of STCs you receive depends on the expected output of the installation over the course of its life time (15 years max), as well as the geographical location of the premise. You can calculate the number of certificates you are entitled to using the small generation unit calculator. To illustrate, a Sydney home which installs a 5kW solar system with an expected lifetime of 15 years in January 2016 will receive 103 STCs.
These STCs can be sold to electricity retailers, who are required by law to purchase a quota of STCs each year. The easiest way to sell these certificates is by allowing your installer to sell them on your behalf in exchange for a lower return. To maximise the value of your certificates however, they can be sold on the in an open market where price is determined by supply and demand. Alternatively, the STC clearing house will purchase certificates for a flat price of $40 per certificate.
Feed-in tariffs
Solar panels alone are unable to store electricity collected from the sun, meaning any energy you don't immediately use will feed on to the energy network. In exchange for this, your energy retailer and the state government will supply you with a feed-in tariff, which is a small rebate on your electricity bill for each kWh your solar system exported. The feed-in tariff you receive will vary anywhere from 4c to 50c per kilowatt hour and will depend on your location and retailer.
Solar checklist
The property is in your name
The roof has access to sunlight and is not shadowed by trees
The roof is large enough (usually a 15 square meter minimum)
The roof can support the weight of solar panels
Your home faces the right direction. Only north-facing panels will produce at full capacity
There are no conflicts with local government by-laws.
You have received multiple quotes from reputable retailers
Are solar panels worth the investment?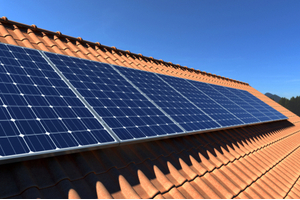 There's no escaping the hefty upfront costs of installing solar panels at your property, which climb well into the thousands even for a cheaper or smaller system. Despite its initial expense, investing in solar can pay off over the long term, with many incentives and generous feed-in tariffs making it all worthwhile.
Rebates and feed-in tariffs aside, you will need to consider whether or not you're going to be living at your home in the distant future as it may take several years to see a return on your investment. Again, don't rush into solar because your neighbour Bill said he's 'making a killing' or you've been doorknocked by a retailer, take your time and weigh up all the factors that matter most to you.

Image credits: zstock/Shutterstock.com, Tap10/Shutterstock.com, Christi Savin/Shutterstock.com, esbobeeldijk/Shutterstock.com, Afraid Studio/Shutterstock.com, simex78/Shutterstock.com, Alberto Masnovo/Shutterstock.com, Stonel/Shutterstock.com
Approved Solar Retailers
List of Approved Solar Retailers
There has been a huge increase in the number of accredited solar installers in recent years, with more than 320 now to choose from depending on where you live. Here is a complete list of Clean Energy Council Approved Solar Retailers in Australia:
A
Accord Electrical

ACDC Energy

ActewAGL

ACT Hybrid Solar

Adam Solar

Adelaide Solar & Electrical Services

Adelaide Solarsafe

ADS Solar

Advanced All Energy

Advanced Energy Resources

AG Solar

AH Electrical & Solar

All Brisbane Electrical

All Energy Queensland

Allstate Solar Pty Ltd

Amanda Energy

Amazing Solar Solutions

Apex Energy Australia Pty Ltd

Apex Global Solutions Pty Ltd

Arc Renewable Group

Arctic Energy Services

Ash Monty Electrical

Assured Class Electrical

Atlas Renewables

Aussie Farmers Group Pty Ltd

Australian Security and Solar

Australian Solar Designs

Australis Solar

Autonomous Energy Pty. Ltd.
B
Baden Napier Electrical & Solar

Battery Solar Solutions

Behind the Meter Energy

Beyond Energy Integrated Services

Beyond Solar

Blackmore's Power and Water

Blake Campbell Solar

Blue Sun Group

Bordertown Pumps & Refrigeration

Bryte Spark Electrical

Bundaberg Solar
C
Carbon Friendly Enterprises

CB Solar

Central Spark Victoria

Century Solar Energy

Cherry Energy Solutions

City to Surf Solar +

Clancy Corporation

Class A Energy Solutions Pty Ltd

Clean Energy Solar

Clean NRG Solar

CleanPower Co

Coastwide Solar

Coffs Solar Energy

Cola Solar

Committed Solar Solutions

Connect Energy

Construct Solar

Cool or Cosy

CSR Bradford

CTI Solar

Cyanergy Pty Ltd
D
Daniel Shea Electrical and Solar

Darren Jackson Electrical & Solar

Dave Whiting Electrical

Delight Solar

Donna's Electrical

Do Solar

DQ Electrical
E
Easy Being Green

Ecoelectric

Eco Energy & Solar Solutions

Ecolution Industries

Ecosave

EcoSmart Solar

EcoSouth

EcoWhite

Effective Electrical – Ballarat Solar Panels

eko energy

Ekonomix Sapphire Coast

Electrical Sensations

Energis

Energus

Energy Australia Home Service

Energy Cloud Australia

Energy Makeovers

Energy Rating Systems

Energy SA

Energy Storage Direct

Enervest

EnviroGroup

Envirolink Au

EPC Solar

EPC Technologies

Epho Pty Ltd

ER Solar

Esena Energy

E-Smart Solar

Essential Energy Solutions

Essential Solar

Evans Electrical Contracting

Evergen

Evolution Solar Kingaroy

Excel Power

Expert Electrical
F
Fair Value Solar

FCS – First Choice Solar (QLD)

FNQ Solar Solutions

Forbes Batteries & Electronics

Freedom Energy Australia
G
GB Electrical & Solar

Geelong Solar Energy

GEM Energy Australia

Generate Energy Pty Ltd

GI Energy

Gippsland Solar

Glen Clark & Co

Glow Heating Cooling Electrical

Go4solar + Electrical

Goliath Solar & Electrical

Goodhew Electrical & Solar

Grand Group

Graydon's Company

Green Earth Electrical

Green Energy Technologies

Greener Housing Solutions

Greenfield Energy

Greenlink Solar Energy

Green Sky Australia

Green Solar

Green Tunnel Solar

Green Valley Solar

Greenwood Solutions

GTL Renewable

GYO Energy
H
Halcol Energy

Hankins Electrical

Hardy Electrical and Solar Pty Ltd

Harvey Norman Commercial Division Solar

HCB Solar

Hielscher Electrical

Home and Energy

HP Energy

Hush Energy

Hytech Solar & Batteries
I
Impact Energy Pty Ltd

Infinite Energy

Into Solar

Island Energy

Island Power Co.

iSolarNT

ITP Home Energy
J
JNT Electrical

Joondalup Electrical Services
K
Kdec Electrical & Solar

Keen 2B Green Pty Ltd

Keppel Prince Engineering

KERFOOT

Kozco Energy Group

Kuga Electrical
L
Laser Electrical Mount Evelyn

Laser Electrical Mount Gambier

Lighting and Energy Conservation Australia (LECA)

Living Energy Solutions

Local Power

Lonergan and Muhovics
M
Mannix Air & Solar

Mark Graham Electrical

Maximum Energy Pty Ltd

MC Electrical

MEGALS

Meridian Solar

MG Energy

Mode Electrical (Tas.)

MyEnergy Engineering

My Energy Group

MyPower
N
Natural Solar Pty Ltd

Natural Technology Systems

NeuTek Energy

NQ Electrical

NRG7

NRG Solar Australia

NuGreen Solutions

nu-tility
O
Off-Grid Energy Australia

Omega Solar & Batteries

Origin Energy Limited

OTG Energy Pty Ltd

OTI Power

Oz Smart Solar
P
P4B Solar & Energy Solutions

Pasma Electrical

Pedleys Solar

Perdaman Advanced Energy

Perth Solar Force

Perth Solar Warehouse

Photon Energy

Planet Ark Power

Platinum Electricians Caboolture

Platinum Solar Designs Pty Ltd

Powertex Energy Solutions

Premium Solar Solutions

Pride Energy Systems

Proven Energy Management
Q
R
RACV Solar

Rawsons Electrical Pty Ltd

REA SOLAR

Renewable Energy Australia

Renewable Power Technologies

Renew Energy

Replenishable Energy

RK Solar & Consulting Services

ROBEAR Electrical Air and Solar

Rockys Solar

Roland Lawrence Electrical
S
SAE Group

Safe & Sure Electricians, Air Con & Solar

SALT Property Services

SA Quality Home Improvements

SA Regional Solar Pty Ltd

Satellite Solar

Save On Energy Pty Ltd

Say Yes Solar

Scott Burke Solar

Sharpe Group

ShineHub

Siemax Electrical & Security

Sky Energy Systems

Skygreen

Skyline Solar

Smart Energy Answers

Solahart Australian Capital Territory

Solahart New South Wales

Solahart Queensland

Solahart South Australia

Solahart Tasmania

Solahart Victoria

Solahart Western Australia

Solaire Connect

Solar 1 Electrical

Solar4life

Solaray Energy Pty Ltd

Solarbank

Solar Blessing Pty Ltd

Solar Central

Solar Depot

Solar Dimension

Solar Dynamic

Solar Energy Masters

SolarEZE

Solargain PV Pty Ltd

Solargain PV Queensland

Solargain PV Victoria

Solargain PV Western Australia

SolarHub

SolarHub Melbourne

Solar Integrity

Solar Man

Solar Masters

Solar Miner

Solar Nextgen

Solar Power Direct

Solar Powered Homes

Solarpro

Solar Run

Solar South

Solar Spirit

Solarspot.com.au

Solar Tactics

Solar Technology Australia

Solar Warehouse Australia Pty Ltd

SolarWide

SOLARWYSE

Solar Xpress

Sol Energy

Solenergy Group PTY LTD

Sologistics

Solus Energy Solutions

sonnen Australia pty ltd

Space Solar Service

Sparkies Solutions

Sparktec Pty Ltd

Spectrum29

Springers Solar

Stralis Energy

Sundriven

Sunelec

Sunergy Solar

Sungen Pty Ltd

Sunny Energy

Sunny Solar Cairns

Sun People

Sunrun Solar

Sunscape Electrical

Sunshine Coast Solar

Sunstainable Energy

Suntrix

SuperGreen Solutions Townsville

Sure Solar Pty Ltd

Switch Energy Group
T
Target Solar

TCK Solar

Tesla

TFA Solar

The Gigawatt Project

The Solar Professionals

Think Solar Pty Ltd

Tindo Solar

Total Solar Solutions Australia

Town & Country Solar

Track Energy
U
United Solar Energy

Urban Renewables

UV Power
V
Velocity Energy

Venergy Pty Ltd

Victorian Solar Light
W
Wade Charlton Electrical

Watters Electrical

Watts up Electrical and Solar

West Australian Alternative Energy

Westside Energy

Wide Bay Solar
Y
Yates Electrical Services

Yello Energy Group
Z
Other