Amazon Prime Video is just one of many services amongst the Amazon empire that have popped up over the years – yet it still holds its own in the ever-competitive 'streaming wars'. Originally created as a membership service for Amazon shoppers back in 2006, Prime went on to become much more valuable to members in 2011 when it introduced 'on-demand' video streaming. Since then, Prime has grown to be one of the top dogs in streaming, boasting an impressive 150 million subscribers.
As Prime joins the ranks of streaming services in Australia with its own epic catalogue of original content, it's important to understand and keep on top of your data usage, to avoid that streaming session turning into a shock phone or internet bill. So, how much data does Amazon Prime Video use, and how fast should your internet connection be? Read on as Canstar Blue explores all things data in the world of Jeff Bezos.
How much data does one hour of Amazon Prime use?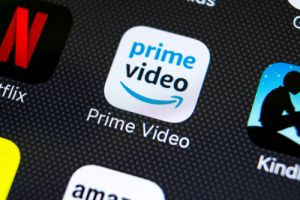 Unfortunately, Amazon hasn't publicly disclosed any specifics surrounding Prime data usage statistics. However, Amazon Prime Video users across multiple online sources have approximated such figures:
480p 'Good' quality = 700MB-900MB/hour
1080p 'Better' quality = 2GB/hour
4k Ultra HD "Best" quality = 6GB-7GB/hour
These figures mirror the statistics of other streaming services, so while Amazon Prime doesn't have a specific answer, you could use a rough estimate as to figure out if you can last another episode before your data runs out.
In regards to Amazon Prime's resolution grading, instead of the traditional 'low to high' scale, Amazon Prime Video measures streaming quality in 'Good', 'Better' and 'Best', although you can probably guess the video quality from the titles. Additionally, Amazon Prime stated that it will use the highest quality stream available based on the bandwidth speed you're running, meaning the resolution will be based on your internet connection.
Experience buffering on Amazon Prime?
If your shows are constantly being interrupted by buffering or poor quality, this most likely has to do with your internet or data speed. Amazon Prime Video recommends a minimum download speed of 1Mbp/s for Standard Definition and 5Mbp/s for High Definition. If your internet is too slow, you should take measures to reduce your data.
How do I reduce my Amazon Prime data usage?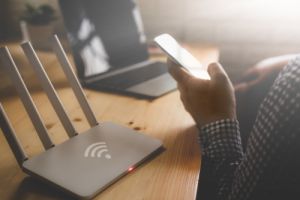 You can reduce your data usage by switching to a lower picture quality, which can be done for Prime both on mobile devices and through your television. If you're watching on mobile, there's also a 'Data Saver' option, which drastically reduces the amount of data used per hour, although you'll have to sacrifice picture quality. To select streaming quality, follow these steps:
For mobile, go to Settings > Stream & Download > Streaming Quality. Choose 'Good' or 'Data Saver', depending on which option you want.
For PCs and television, start by choosing a video. Press pause and click on the Settings gear icon in the top right-hand corner > Video Quality > 'Good', 'Better' or 'Best'.
How much data does other streaming services use?
In comparison to Foxtel Now, Netflix, Stan and Hayu, Amazon Prime's estimated data usage is relatively on par with its competitors, although it will still be best to regularly check your data usage to make sure you don't end up with any nasty surprises when the bill comes.
| Streaming Service | Low Definition | Standard Definition | High Definition | Ultra Definition |
| --- | --- | --- | --- | --- |
| Foxtel Now | 0.47GB | 1.4GB | 3.2GB | N/A |
| Netflix | 0.3GB | 0.7GB | 3GB | 7GB |
| Stan | 0.57GB | 1.13GB | 2.89GB | 7GB |
| Hayu | N/A | 1.18GB | 1.92GB | N/A |
| Amazon Prime | N/A | 0.7GB-0.9GB | 2GB | 6GB-7GB |
Data Usage based on hourly use. Information gathered from respective websites and online sources, Jan 2021. 
Amazon Prime has some of the most exciting TV shows available in Australia – but before you get carried away with Fleabag, make sure you take time to check your available mobile data and stay on top of your usage so you can properly relax for another episode.
Sign up to Disney+ Australia
There are two plan options to choose from – a monthly subscription, or prepay for a year. Both plans include the same features, with unlimited downloads and the ability to stream on up to four screens at the same time. This table includes links to a referral partner.
Brand
Subscription Type
No. of Screens

/same time viewing

Advertised Cost^^

/month or year

Stream the Disney+ library, including Disney+ Originals, Star Wars, Pixar, Marvel, National Geographic & Star
Watch on 4 screens at the same time
Add up to 7 profiles
Unlimited downloads of shows and movies on up to 10 devices

min. cost $13.99 over one month

4

$13.99

Get Deal

Canstar Blue receives a commission for sign-ups through Disney+ *

Stream the Disney+ library, including Disney+ Originals, Star Wars, Pixar, Marvel, National Geographic & Star
Watch on 4 screens at the same time
Add up to 7 profiles
Unlimited downloads of shows and movies on up to 10 devices
Prepay for a yearly subscription and save on the monthly cost

min. cost $139.99 over one year

4

$139.99

Get Deal

Canstar Blue receives a commission for sign-ups through Disney+ *

^^View important information
Photo credits: Silver Wings SS/shutterstock.com, BigTunaOnline/Shutterstock.com, Casezy idea/shutterstock.com
Original Author: Maddy Morwood