Fact Checked
Ultimate Ears Boom hits all the right notes in portable speakers review
Bluetooth and portable speakers have completely pulled the plug on cables and wiring, allowing us to listen to music practically anywhere, share podcasts and take hands-free calls at our leisure. Whether when camping, at the beach, or a mate's house, wireless speakers are a godsend for staying connected on the go. While these nifty devices aren't too expensive to buy, it's important to research specs and prices to avoid buying a dud. In fact, 33% of consumers we surveyed said they researched and compared various brands and models before making a final purchase decision.
To help you find the best portable speaker, Canstar Blue has produced ratings based on the feedback of more than 800 Aussie consumers who've purchased a new portable speaker in the last three years. The brands that received the minimum required survey sample size of 30 responses were compared and rated on sound quality, ease of use, design, portability, battery life, value for money and overall satisfaction.
Ultimate Ears (UE) Boom was rated to have the best portable speakers, with the only five-star review for overall satisfaction and top marks across the board.
Best Portable Speakers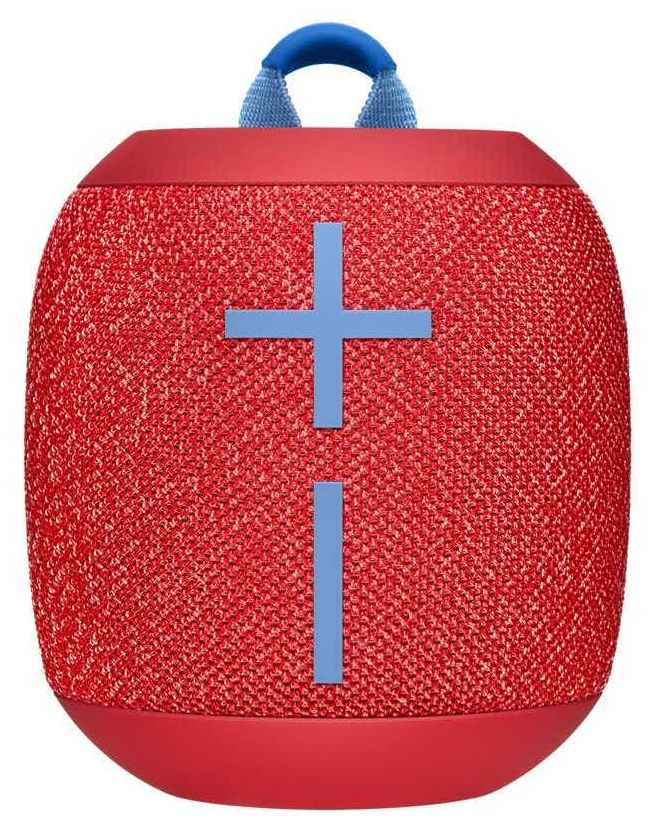 Here are the best brands for portable speakers in Australia, as rated by consumers in Canstar Blue's inaugural review:
Ultimate Ears Boom
Bose
JVC
Sony
JBL
Sonos
Ultimate Ears Boom was the clear winner for the best-rated portable speakers, achieving five-star reviews for sound quality, ease of use, design, portability, battery life, value for money and overall satisfaction. Runner-up Bose was the only other brand to score five stars in any category, namely for sound quality, battery life and value for money.
Top Portable Speakers
Ultimate Ears Boom Speakers

Ultimate Ears (UE) Boom is probably the number one brand that comes to mind for funky and quality wireless speakers. Whether you're looking to amplify the party or after a sturdy, waterproof portable speaker built for adventure, this brand has you covered. UE Boom's range offers four distinctive portable speaker models including the iconic Boom and Megaboom, plus the Hyperboom and Wonderboom. Prices range from $129.95 for the ultra-portable Wonderboom and up to $599.95 for the Hyperboom.
The Boom in series 2 and 3, is the perfect mid-range option and undoubtedly the most popular speaker of the range. It's got 360° surround sound, one-touch music controls, deep bass and it's waterproof, drop-proof and dustproof, perfect to take with you anywhere. It can pair up to eight Bluetooth-enabled devices and connect up to two source devices at the same time. You can buy UE Booms online and from retailers including The Good Guys, JB Hi-Fi and Target.
Ultimate Ears Boom was rated five stars for sound quality, ease of use, design, portability, battery life, value for money and overall satisfaction.
Bose Speakers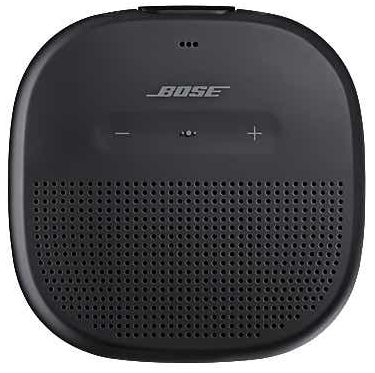 Better known for its high-tech headphones, Bose also stocks a rather impressive range of portable speakers including a SoundLink Micro Bluetooth Speaker (pictured), that can fit discreetly in your pocket. This model may be small, but don't let it fool you. It's said to give a lot more of the bass you want to hear and offers up to six hours of music and playback, plus voice commands, a speakerphone to take calls, and it's waterproof. The SoundLink Micro Bluetooth Speaker is also the cheapest model in the Bose range ($149.95 RRP*), with prices reaching up to $1,079.95 for the S1 Pro system.
Bose scored five stars for sound quality, battery life and value for money. It got four stars in the remaining categories, including for overall satisfaction.
JVC Speakers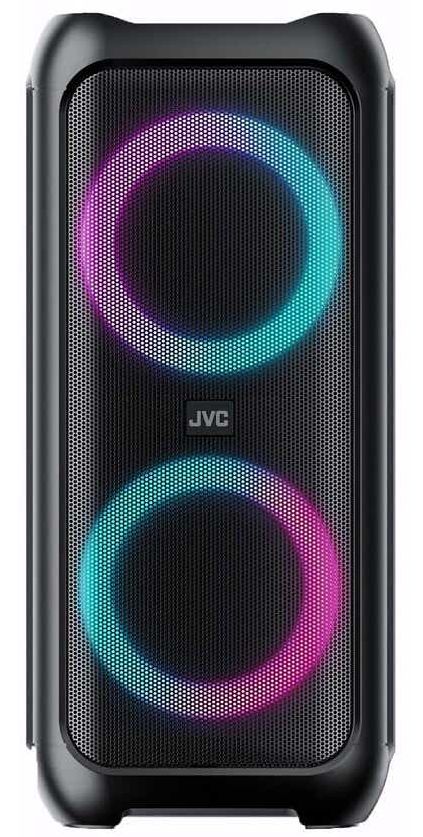 Japanese electronics brands JVC, best known for its TVs and audio equipment, offers only one portable speaker model, the JVC Portable Standing Bluetooth Speaker for $99. It comes with colourful music-sensitive LED lights (can be turned off), a True Wireless Stereo (TWS) function meaning you can have two of these speakers connected to one device, as well as different playback options like Bluetooth audio, USB or AUX playback. This speaker also features a built-in rechargeable battery and comes with a USB charging cable for charging it on the go.
JVC earned four stars for ease of use, battery life, value for money and overall satisfaction. It got three stars for sound quality, design and portability.
Sony Speakers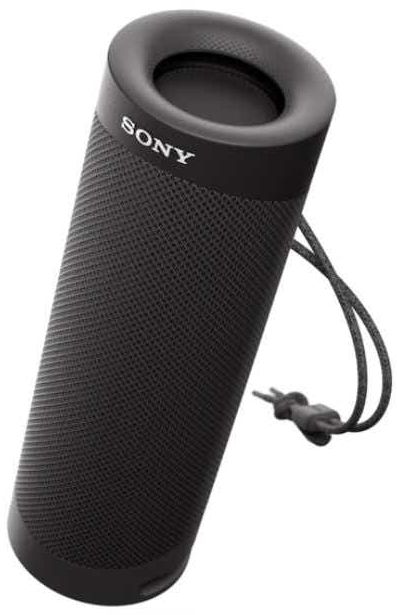 Sony is another Japanese electronics giant dabbling into the Bluetooth speaker market, and offers a pretty extensive range when compared to other brands. Its X-Series portable speakers feature an X-Balanced Speaker Unit with a non-circular diaphragm to project rich and crisp sound over a large area, a Mega Bass function to really dial up the bass, and Live Sound to help you re-live your favourite live gigs. Prices start from $495 for the X-Series. There's also the EXTRA BASS series (pictured) which combines a passive radiator with a full-range speaker to enhance low-end tones and give your bass a serious boost. This series is built to last and also offers up to 12 hours of battery life, speakerphone function, and most models are dustproof, waterproof and washable.
Sony was rated four stars in most categories and for overall satisfaction, but only got three stars for battery life.
JBL Speakers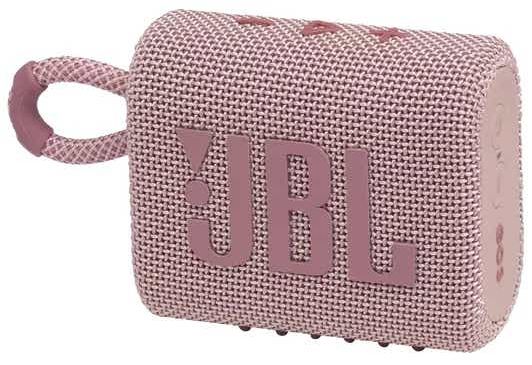 JBL is a brand known for offering primo sound solutions, including soundbars, wireless headphones and Google voice-activated speakers and headphones. The brand offers one of the widest ranges of portable Bluetooth speakers in the market, many of which come with colourful designs and cover fabrics, smart features and ultra-functionality, including shoulder straps and so on. The JBL Go 3 (pictured) may be your next must-have accessory for any outing. This ultra-portable speaker offers wireless music streaming, up to five hours of playtime, and it's IP67 waterproof and dustproof, which means it's 100% protected against dust and sand, and can work for 30 minutes while under water. This model costs just $59.95.
JBL received four stars for ease of use, sound quality, battery life and portability. It got three stars everywhere else.
Sonos Speakers

Sonos raises the bar for entertainment with a couple of smart speakers. The cheapest in the range is the Roam for $179 (pictured). It's compatible with other Sonos sound systems, and comes with automatic Trueplay tuning, which adapts your sounds to your surroundings, voice control, multi-room listening with Wi-Fi, Bluetooth streaming, and offers up to 10 hours of playtime with a built-in rechargeable battery. It's also shock-resistant and waterproof. There's also the Move for $399.
Sonos rounded up the scores with three stars for overall satisfaction and across the board.
---
Read more: Music Streaming Services Compared
---
What to consider when buying a portable speaker
There are various factors to consider when shopping for a portable wireless speaker. Our survey found that price (26%) and specifications (25%) like high-resolution sound quality, waterproof capabilities and speakerphone function were the two biggest things consumers looked at when buying a portable speaker. This was followed by compatibility with devices (i.e. smartphones, tablets, etc.) and ease of use (14%).
Ultimately, you should consider how you intend to use your portable speaker and look into specs and features that will complement your wireless experience. For example, if you like the outdoors, you may want to look for a model that's dust and drop-proof, and if you intend to host parties at home with friends something with extra bass power may be handy.
About the author of this page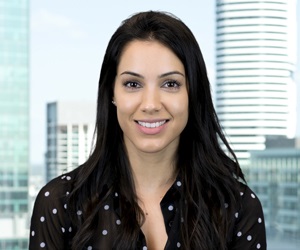 This report was written by Canstar Blue's Home & Lifestyle Content Lead, Megan Birot. She's an expert on household appliances, health & beauty products, as well as all things grocery and shopping. When she's not writing up our research-based ratings reports, Megan spends her time helping consumers make better purchase decisions, whether it's at the supermarket, other retailers, or online, highlighting the best deals and flagging anything you need to be aware of.