Fact Checked
How we rate portable speakers
Our ratings compare a range of portable speaker brands based on customer satisfaction, so you can find out what other Aussies think about their portable speakers before you shop around. It's like asking for recommendations from other Aussies, but all in one place!
Find more information on our Most Satisfied Customers ratings.
Top Portable Speaker Brand — Ultimate Ears
For the third year in a row, Ultimate Ears has taken out the top spot for the best portable speakers. However there are many other brands on the market offering portable speakers with a range of features and at different price points. Considering how you plan on using your speaker may help you to choose which device will be best for you.
Some speakers may take portability to the next level with compact sizing and features like clips and straps so you can easily carry your speaker when you go camping or hiking. Some speakers might also include water resistance, with 33% of our survey respondents owning a speaker that is waterproof.
Other speakers might focus on audio quality fit for a loud party, or work at striking a balance between easy portability but loud enough for larger spaces so you can carry it around the house. In fact, home was the most popular place to use a portable speaker with 77% of those surveyed using their speaker at home inside and 61% using it at home outside. This is compared to 28% using it at the beach, 21% using it at the park and 21% using their speaker at the pool. So, no matter your needs, there is likely to be a portable speaker at the right price point for your needs.
Shop Ultimate Ears portable speakers
About our technology experts
---
Emma Bradstock: Senior Telco Specialist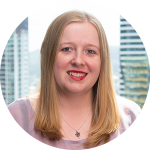 Emma Bradstock has been an authority on consumer phone, internet, technology and streaming markets in Australia for the last 4 years, with a dedication to providing Aussies with all the information they need to make better purchasing decisions. She holds a Bachelor of Arts in Communications and Media from Macquarie University and has a decade of professional writing experience in print and digital media.
Meet the Editorial Team
Samantha Howse: Consumer Research Specialist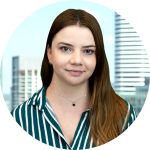 Samantha Howse is Canstar Blue's Consumer Research Specialist, coordinating the consumer research program behind our customer satisfaction awards across Canstar and Canstar Blue in Australia and New Zealand. Sam has earned a Bachelor of Business (Marketing) from Griffith University and, with seven years in market research and 2 years in marketing, she is experienced in survey design, implementation and analysis, coupled with an understanding of marketing principles and best practice.