With electric cars well and truly in the sights of global automakers, refuelling habits are already changing for some drivers, but not everybody is convinced. Range anxiety is one of the leading concerns associated with electric vehicles (EVs), along with public charging infrastructure that's nowhere near as readily accessible as petrol stations.
Yet despite these reservations, car manufacturers have managed to increase the distance an electric car can travel, offering battery life that rivals even the most efficient fuel tanks. Whether you need a set of wheels for those weekend getaways or your daily commute to work, Canstar Blue has listed the range details of each electric car in Australia (at the time of writing), so you'll know how far you can travel off a single charge.
What electric car has the longest range?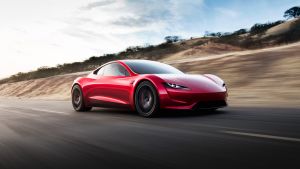 The Tesla Roadster can travel up to 1,000 kilometres on a fully charged battery, making it the world's longest-range electric car. The Roadster is an all-wheel drive supercar with a price tag starting from approximately $326,000. It is yet to reach Australian shores and only 1,000 will be sold locally.
With its acceleration speed of 0 to 100km/h in only 2.1 seconds, the Tesla Roadster is claimed to be "the quickest car in the world, with record-setting acceleration, range and performance. While range anxiety isn't exactly an issue with the Roadster, it does come with an outrageously higher asking price compared to most other electric vehicles on the market.
What is the average range of electric cars?
Out of the 10 electric cars listed below, the average range works out to be approximately 382km. However, the actual distance an electric vehicle can travel will depend on various factors, such as the battery's condition, driving behaviour and weight inside the car, to name a few.
If you live in a city, chances are you'll have better access to charging stations, where you can recharge your electric car, usually at a lower cost per kilowatt hour (kWh) than at home. Some stations also provide 'fast charging' capabilities, which as the name suggests, will charge your car much quicker than plugging it into a household wall socket. A fast charger can recharge a Hyundai Kona's battery to 80% in 54 minutes for example, as opposed to a standard charger which can take longer than nine hours for a full charge.

Shopping for tyres? Check out JAX Tyres & Auto
Electric Car Range: Make & Model
So, which electric cars go the furthest on a single battery charge? The table below lists the maximum range of the 10 most prominent EVs on the market, as stated by their respective manufacturers.
| Electric Car | Maximum Range |
| --- | --- |
| Tesla Roadster | 1,000km |
| Tesla Model S (Long Range) | 660km |
| Tesla Model X (Long Range) | 575km |
| Jaguar I-Pace | 470km |
| Kia Niro EV | 455km |
| Hyundai Kona | 449km |
| Renault Zoe | 300km |
| Nissan Leaf | 270km |
| BMW i3/i3s | 260km |
| Hyundai IONIQ EV | 230km |
| Mitsubishi i-MiEV | 150km |
The above information has been sourced from each manufacturer's website, June 2019.
Electric Cars Coming Soon
As local demand grows, expect to see more electric cars on our roads, some of which are tipped to shake up the industry due to their advanced technology and extended range – both in distance of travel and models available. Here are four electric cars hitting Aussie shores soon.
ACE Cargo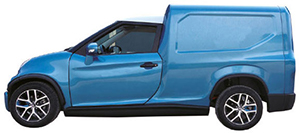 Queensland start-up manufacturer, ACE EV, have a clear vision for electric cars in Australia. The local company plans to rollout 15,000 vehicles a year by 2025, with the ACE Cargo set for release in 2020. While you may have to get used to the look of the ACE range, getting used to potential savings may be worth it.
Price: Around $40,000
Range: 150-200km with partial load
Charge time: 8 hours using home charging cable
Other specs: 0-50km/h in 7 seconds
Audi e-tron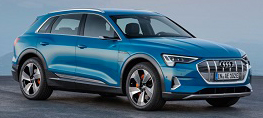 The Audi e-tron is the German brand's first fully electric car. It's claimed to be a luxurious and sporty all-wheel drive SUV, boasting 265kWh of power along with all of Audi's signature trimmings.
Price: Around $150,000
Range: 400km
Charge time: 30 minutes to 80% using a public fast charger
Other specs: 0-100km/h in 5.7 seconds
Mercedes Benz EQC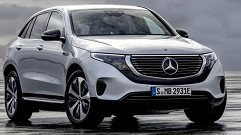 A fellow German brand, Mercedes Benz is set to release the EQC to Australia in late 2019. This SUV boasts a sleek design, interior climate control, along with a spacious 500L interior.
Price: Around $150,000
Range: 450km
Charge time: 40 minutes to 80% using a public fast charger
Other specs: 0-100km/h in 5.1 seconds
Tesla Model 3

Tesla has unveiled the latest addition to its fleet, the Model 3, which features a smaller price tag, as well as all the trimmings you'd come to expect from Tesla.
Price: Around $66,000 (Standard), $85,000 (Performance)
Range: 460km (Standard), 560km (Performance)
Charge time: 270km range in 30 minutes using supercharger
Other specs: 0-100km/h in 5.6 seconds (Standard), 0-100km/h in 3.4 seconds (Performance)
How to increase an electric car's range
Sometimes you don't always have time to charge for your next trip, or you can't find a charging station nearby. Thankfully, there are a few things that you can do behind the wheel to ensure you get to where you need to be.
Accelerate smoothly and drive to the conditions
Try to stick to roads that are easier to navigate
Take advantage of regenerative braking
Be conservative with air conditioning and heating
Regularly check your tyres and only inflate to standards
Travel light by keeping weight inside to a minimum
Time your battery charge and avoid overcharging
You may also be interested in:
Is EV range the only factor to consider?
While range anxiety is an issue, there are many reasons why electric cars can be a great alternative to their fossil-fuelled counterparts. Other factors to consider include, lower maintenance costs, availability of charging stations, as well as the potential savings of recharging your car at home.
That said, you should think about how often you drive and whether the distances you cover would be too much of a hassle for constant charging. Another overlooked feature of owning an EV is their limited towing capacity, particularly if you're hauling large loads such as a boat or trailer.
Finally, you'll need to make sure your current energy plan is up to scratch as you'll be using more electricity to recharge your car, which will likely impact what you pay for power. An easy way to find out if you're getting a good deal on energy is by comparing your options. Hit the link below to get started.

Image credits: guteksk7/Shutterstock.com, Ilze Filipova/Shutterstock.com, raneko/flickr, Audi, Mercedes Benz, Tesla, ACE EV