Fact Checked
Mercedes living the high life in Canstar Blue Luxury Car ratings
Buying a new car can be a big investment, but particularly so if you're partial to the finer things in life. While luxury cars can certainly be nice to drive and look at, they also come with a price tag that isn't as nice to look at, meaning some of us may avoid hopping in the driver's seat. But if you spend a lot of time behind the wheel, or you simply think you've worked hard enough to reward yourself, are luxury cars worth the money, and what brands and models are actually out there?
Canstar Blue looked to find out, surveying over 300 motorists who purchased a brand new luxury car so we could turn their feedback into the ratings table you see above, with brands compared on important factors like driving experience, reliability, after sale service, value for money and so on. Those which received the minimum survey sample size of 30 responses are featured in our results. So, who pulled out in pole position?
Mercedes peeled out ahead of the competition, scoring five stars in all categories, including overall satisfaction. Read on to find out more about the luxury car market in Australia, and how the brands stacked up.
Best Luxury Cars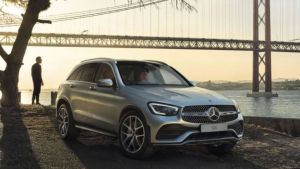 Here are the best luxury car brands in Australia, as rated by consumers in Canstar Blue's inaugural review:
Mercedes
BMW
Audi
Mercedes has beaten the competition off the line, scoring five stars across all ratings categories, including value for money, driving experience, reliability and overall satisfaction. Fellow German brands BMW and Audi weren't far behind however, with both brands rating four stars for overall satisfaction. Read on to find out what models each car manufacturer has available, and what other motorists think of each brand.
Luxury Car Brands in Australia
Mercedes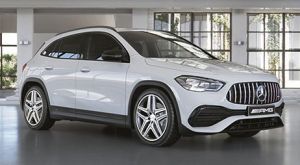 Arguably one of the most well-known car brands in the world, German brand Mercedes-Benz was founded in 1926, but has a heritage that dates back to 1883 with the Benz & Cie company, who capitalised on Karl Benz's combustible engine design. Today, the brand offers a wide variety of vehicles for motorists to choose from, including small cars, sedans, SUVs, coupes and convertibles, as well as a number of hybrid models. And if you're looking for a bit more excitement, you can also opt for an AMG model, which is Mercedes' sports line.
The Mercedes S-Class Saloon is arguably the most luxurious of the luxury car brand's line-up, and features retractable door handles, ambient lighting, Head-Up Display, 15-speaker audio system, climatised front seats, Active Lane Keeping Assist, AIRMATIC suspension for a more comfortable ride, rear-axle steering for improve control, and a petrol engine capable of 270kW output, giving you equals part luxury, and equal parts thrill ride.
Mercedes was rated five stars in all ratings categories, including after sale service, value for money, driving experience, reliability and overall satisfaction.
BMW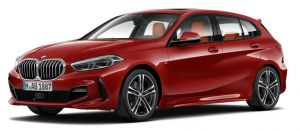 Another well-known German luxury brand, BMW has been manufacturing vehicles since 1928, with the company's heritage lying in aircraft and motorcycle engines. Offering arguably one of the largest line-ups available from a car brand, with small hatchbacks, sedans, SUVs, sports coupes as well as electric vehicles, BMW gives you plenty of options to choose from.
Those after a smaller model may find the BMW 1 Series a suitable option, with the hatchback model coming with an 8speed sports auto transmission, as well as an engine output of 225kW. The 1 Series also features a panorama glass roof, leather steering wheel, AWD, Driving Assistant – which includes crossing traffic warning, lane change warning, rear collision warning and camera-based front collision warning – along with parking assistant, Head-Up Display, 18inch wheels and the option to upgrade to the M Sport model, which includes a number of additional features and comforts.
BMW was another consistent performer in this year's ratings, scoring four stars in all categories, including car servicing, point of sale service, reliability, value for money and overall satisfaction.
Audi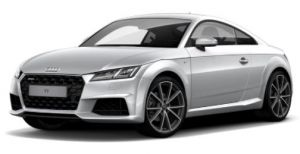 The final third of the big German luxury car brands, Audi was founded in 1909, and today operates under the Volkswagen Group. Audi features a wide range of vehicles to choose from, including hatchbacks, sedans, SUVs, coupes, electric vehicles and a number of sports models for those looking for an additional thrill while behind the wheel.
Audi's iconic TT sports coupe is available as a TT Coupe or a TTS Coupe, both of which come equipped with a 4-cylinder petrol engine with direct fuel injection, and a power output between 180-210kW. The TT comes with a 7-speed S-tronic transmission, while the TTS comes with a 6-speed, with both also equipped with an electronic parking brake, LED lights, keyless entry and start, ambient lighting, two USB inputs, wireless phone charging and a 12.3inch infotainment unit as part of Audi's Virtual Cockpit, which also includes Sat Nav. The TTS breaks away with 19inch alloy wheels, red brake callipers, rear privacy glass, sports seats, heated front seats and leather interior.
Audi was rated four stars value for money and overall satisfaction, with three stars in the remaining categories, including reliability, point of sale service and car servicing.
Other luxury car brands
In addition to the three brands in our ratings, it may prove worthwhile looking into other options that are available, including those listed below.
Lexus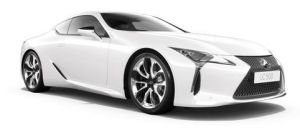 Operating as the luxury arm of Toyota, Lexus was founded in 1989, with the brand today offering a number of models, including SUVs, sedans, coupes, convertibles and hybrids. The coupe range features the LC 500 model, which is available as either a coupe and convertible model, with the coupe model including a 5.0L V8 engine, capable of an output of 351kW, along with LED headlights, glass sunroof, 21inch wheels, smart key access, flushed door handles for additional security and aerodynamics, leather interior with heated front seats, 10.3inch infotainment unit and Head Up Display. And if that isn't enough, you can opt for an Enhancement Pack, which comes with a few additional comforts and style packs for you to really impress with.
And if you're after a sedan, Lexus offer the ES or LS models, with the SUV range including UX, NX and RX, covering the compact, mid-size and large SUV markets. The middle ground NX is available as the Luxury, F Sport or Sports Luxury model, with the Luxury model including features such as 18inch alloy wheels, Power Back Door for easy access to the boot, daytime running lights, Lexus Remote Touch for easier control with the multimedia and comfort functions, 10-speaker audio system, Safety System+ to help keep you safe while out on the roads, with a 2.0L 4-cylinder turbocharged engine under the hood.
Jaguar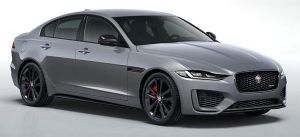 A well-known luxury brand from England, the Jaguar brand has been operating for over 80 years, with the brand currently merged with Land Rover. In Australia, the Jaguar brand offers a number of SUVs, sedans and sports car for motorists to get behind the wheel of, along with a few electric models for the more environmentally conscious driver.
The Jaguar XE sedan is available as a number of models, including the R-Dynamic SE and HSE, with a Dynamic Black edition also available. The SE model features LED headlights, heated rear window, rain sensing window wipers, 18inch wheels, two-zone climate control, ambient lighting, Hill Start Assist, JaguarDrive Control, 3D Surround Camera, keyless entry, emergency braking assist as well as a 10inch touchscreen infotainment unit. The Dynamic Black model additional includes red brake callipers, 19inch wheels, upgraded sound system and a black exterior look to live up to its name.
Are luxury cars worth buying?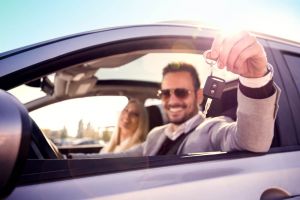 A new car is one of the biggest purchases you're likely to make, with no shortage of car types, brands and even colours to choose from, all vying for your attention. But when it comes to luxury cars, you'll likely be shelling out more, but you can expect a number of improved features and specs in return. 66% of survey respondents stated that their most recent car purchase was their dream car, although the average spend on a luxury car by survey respondents was over $70,000, meaning that chasing your dreams may cost you.
Whether you need a luxury car will ultimately come down to your situation – and your budget – as those who spend plenty of time behind the wheel may be able to warrant buying a luxury model than someone who simply needs to get down to the shops every few days or so. In saying that, luxury cars do come with plenty of features and comforts, meaning that even running down to the shops may become more fun, which may be enough of a reason to warrant spending big at the dealership. However, as with any purchase, it's always best to look into all of your options beforehand to ensure that you end up with a car that's best suited to your needs, particularly as luxury cars can quickly run up a tab, meaning that a bit of extra research and shopping around can help you get the extra mile out of your purchase.
Photo Credit: Ivanko80/shutterstock.com
About the author of this page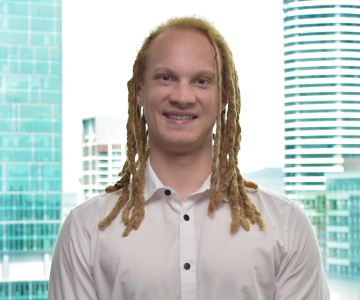 This report was written by Canstar Blue's Content Projects Lead, Dean Heckscher. He's our resident expert on all things automotive, health & fitness, streaming and more. Dean is also one of Canstar Blue's customer research report producers, helping to turn complicated subjects into easily-digestible information for our readers. He's passionate about helping consumers make better-informed purchase decisions on all manner of consumer goods and services.