Looking to buy a new or used car? It's not a decision to be taken lightly. Apart from the initial purchase outlay, there are ongoing running costs that need to be taken into account. With more than 18 million registered motor vehicles on Australian roads, and thousands of different makes and models to choose from, there's much to be considered before making such a big financial commitment.
Here is our guide to new car running costs, including warranties, ongoing servicing and fuel. Firstly, let's tackle the subject of new car warranties. Can logbook servicing and repairs be carried out on new vehicles by independent workshops, without voiding warranties?
Maintaining New Car Warranties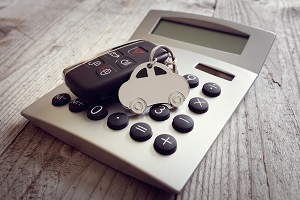 It's thought 12% of cars on Australian roads are aged less than 3 years, and therefore carry a new car warranty. After many years of fearing they'll void their new car warranty, Aussie motorists are now starting to question the costs and integrity of dealerships when it comes to servicing. And for good reason too. Dealerships enjoy an enormous profit margin of 64% on average for car servicing.
Contrary to misleading information given by dealerships, the Australian Competition and Consumer Commission (ACCC) states that any qualified independent mechanic is able to carry out logbook servicing and repairs on new cars to manufacturer specifications, without affecting a vehicle's new car warranty. And much of the time, independent workshops offer cheaper servicing prices due to lower overheads.
Average Running Costs for Australia's Favourite Cars
If you're in the market for a new or older car and wondering which ones are the more cost effective when it comes to fuel consumption and servicing, AutoGuru has compiled the running costs of the five most popular Small, Medium, Large and SUV vehicles on Australian roads, from its national network of 1,600 independent workshops and mobile mechanics.
Data is based on a 10-year logbook service schedule and the annual fuel cost based on the 15,000km average distance Aussies drive per year. All vehicles listed are 2016 automatic models and all run on petrol.
Running Costs For Small Cars
With a steady increase in our cost of living, more and more Australians are looking to save money on everyday expenses. This is especially true when it comes to our mode of transport. City driving and tiny carpark spaces are enough encouragement for many Aussies to downsize from larger, more expensive cars to smaller, more fuel efficient vehicles.
Small car sales have soared over the last 5 years, with many manufacturers adding new models to keep up with demand. But are you really saving money by changing to a smaller vehicle? The small car segment includes some of Australia's bestselling vehicles. Check out which are the most cost effective to run:
| Make & model | Service interval | Average service cost per year | Average fuel cost per year | Total cost per year |
| --- | --- | --- | --- | --- |
| Mazda 3 | 10,000 km / 12 months | $358 | $1,110 | $1,468 |
| Holden Barina | 15,000 km / 9 months | $360 | $1,108 | $1,468 |
| Volkswagen Golf VII | 15,000 km / 12 months | $443 | $1,128 | $1,571 |
| Toyota Corolla | 10,000 km / 6 months | $489 | $1,155 | $1,644 |
| Hyundai i30 | 15,000 km / 12 months | $270 | $1,395 | $1,665 |
Source: AutoGuru
Of these five vehicles, the Hyundai i30 is the most expensive, due to its thirsty 1.6 litre engine. Better fuel efficiency offsets the Volkswagen's higher servicing costs due to it being the only one of these vehicles to still use a timing belt, rather than a timing chain.
Of the five listed vehicles, the Toyota Corolla is the only one that still requires servicing every 6 months or 10,000km, instead of the longer 9 and 12 month intervals of the others. Mazda has only recently moved to a 12 month interval, although still with the 10,000km interval, so if you're purchasing a Mazda second hand, make sure you check the service intervals noted in the logbook and service accordingly.
Running Costs For Medium & Large Cars
The medium and large car segment in Australia is not as popular as it once was. With Ford, Holden and Toyota closing their local factories, sales of larger cars are a shadow of what they once were.
Smaller family sizes, the increase in fuel prices and the cost of living means that many families have moved to other vehicle segments for family transport solutions, be it for a more fuel efficient smaller car, or a diesel powered SUV.
There are still many quality vehicles in the medium and large car category, with Japanese and European brands stepping up to fill the gaps left by Aussie manufacturers. For example, the Skoda Octavia and Subaru Liberty provide the space of a larger vehicle, with the fuel efficiency of a smaller car. If you're in the market for a large car and you'd like to know the lifetime maintenance costs before you purchase, we've made the comparison easy in the table below:
| Make & model | Service interval | Average service cost per year | Average fuel cost per year | Total cost per year |
| --- | --- | --- | --- | --- |
| Skoda Octavia | 15,000 km / 12 months | $330 | $1,086 | $1,416 |
| Holden Commodore | 15,000 km / 9 months | $303 | $1,585 | $1,888 |
| Subaru Liberty | 12,500 km / 6 months | $631 | $1,395 | $2,026 |
| Toyota Aurion | 15,000 km / 9 months | $430 | $1,777 | $2,207 |
| Ford Falcon | 15,000 km / 12 months | $282 | $1,998 | $2,280 |
Source: AutoGuru
For years, Holden and Ford have competed in showrooms and at racetracks around the country and this time it's the Commodore that comes out on top when it comes to lifetime running costs. But only by a whisker! The Commodore costs more to service, but its 3 litre engine is more fuel efficient than the larger 4 litre engine in the Ford. Both lose out to the Skoda though, as the smaller engined rival blitzes them in fuel economy.
The Subaru does require servicing more regularly than its rivals, every 6 months or 12,500km – whichever comes first, compared to 15,000km or 9 months for the Holden and Toyota and 12 months for the Skoda and Ford.
All cars in this category see a spike in service cost around each 60,000 — 110,000 km. The Toyota Aurion has a service cost of around $665 every 90,000 km, the Skoda Octavia hits $906 at the 105,000 km mark, and the Subaru Liberty $600 each 112,000 km. The Falcon and the Commodore see a higher priced service every 90,000 km, at $442 and $300 respectively.
Running Costs For SUVs
The SUV category is still growing strong when it comes to vehicles sold in Australia – we just love 'em! Great for ferrying the family around during the week, and then escaping to a secluded beach or leaving the city for a camping trip on the weekend, SUVs provide the versatility that larger vehicles don't and have taken over as the ride of choice for many.
SUVs can be fitted with 5 or 7 seats and are therefore also a great alternative to the traditional van or people mover. But what about running costs? The table below shows the average SUV servicing cost per year, to help you make a comparison:
| Make & model | Service interval | Average service cost per year | Average fuel cost per year | Total cost per year |
| --- | --- | --- | --- | --- |
| Mazda CX-5 | 10,000 km / 12 months | $360 | $1,434 | $1,794 |
| Volkswagen Tiguan | 15,000 km / 12 months | $306 | $1,567 | $1,873 |
| Holden Captiva | 15,000 km / 9 months | $370 | $1,627 | $1,997 |
| Nissan X-Trail | 10,000 km / 6 months | $508 | $1,585 | $2,093 |
| Toyota RAV4 | 10,000 km / 6 months | $497 | $1,624 | $2,121 |
Source: AutoGuru
These SUVs feature a timing chain – meaning there is no requirement for timing belt replacement. This saves on servicing costs over the life of the vehicle.
The Nissan X-Trail and the Toyota RAV are the most expensive to service, primarily due to the fact that both require a service every six months. The RAV4 is almost 40% more expensive than the average yearly cost to service the VW Tiguan.
The VW Tiguan has $490 service every 60,000 km. Other than these major servicing intervals, costs range from $240 to $300 per service.
The Mazda CX-5 carries a relatively even servicing price structure; between $184 and $293, and is scheduled every 15,000 km/12 months. The most expensive service costs $500 at 120,000km/8 years. The CX-5 is the leader in fuel economy for the SUV category.
When purchasing an SUV rather than the equivalent medium or large car, keep in mind that other maintenance components such as tyres and brakes may be more expensive over the life of the vehicle.
Before buying a vehicle
Be sure to do your homework before purchasing a car and beware of hidden costs (like key fluids), not included in the dealer's 'capped price' servicing costs fine print. When using an independent workshop, ask the mechanic to tick off tasks as they're completed, and stamp your logbook to ensure your new car warranty stays intact.