Are Kmart blenders any good? Review

Fact Checked
Australians love a good trip to Kmart. When you're not tempted by the cheap and cutesy homewares, chances are you'll be tempted into buying some of the cheap, nifty home appliances. The budget department store stocks a sizeable and reasonably priced range of blenders, many of which are on par with pricier models from big-name brands. Compare the range with Canstar Blue.
Kmart blenders review
Kmart offers a wide range of affordable blenders, including the models below.
| | |
| --- | --- |
| Model | Price |
| Drink Bottle Blender | $22 RRP* |
| Mini Blender (600ml) | $26 RRP* |
| Portable USB Blender | $29 RRP* |
| 1.5L Stainless Steel Blender | $29 RRP* |
| 1.5L Ice Crush Blender | $39 RRP* |
| Kmart High Power Blender | $69 RRP* |
| Nutritional Pro Blender (900W) | $69 RRP* |
Source: Kmart, prices correct as of January 2023*
Kmart's range of blenders is competitively priced within the market, although keep in mind it's about more than just dollars and cents – it's what's under the hood that counts. We review some models in more detail below.

Kmart Drink Bottle Blender − $22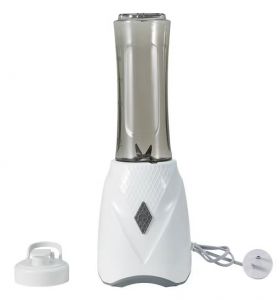 Coming in at the cheap and cheerful end of Kmart's range of blenders is the Drink Bottle Blender. Tapping into the trend of portable blenders, Kmart's cheapest model may surprise you with what it can offer you. With a small footprint, you'll barely notice it on your kitchen counter, and it features a 300W power output, a one-touch blending function with an on/off switch, and a 600ml BPA-free sports bottle to take with you! Kmart also offers a USB portable blender with similar features for $15.
Kmart Mini Blender − $26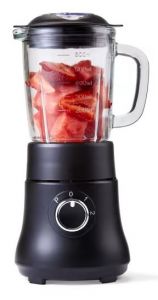 This mini blender is ideal for households short on bench and cupboard space and can blitz through spices, fruits, and veggies with ease. It features two speed settings, a pulse function, a glass cup with a pop-out cap, and 300W of power output. This model weighs just 2.8kg.
Kmart 1.5L Stainless Steel Blender − $29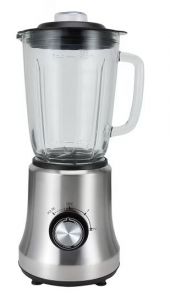 This compact 1.5L blender features heavy-duty 1.4mm stainless steel blades to crush ice and make easy work of frozen ingredients and fibrous veggies. Features include two speed settings, an ice crush and pulse function, and a detachable tempered glass jug that can withstand both hot and cold temperatures.
1.5L Ice Crush Blender − $45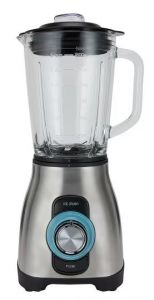 Designed with five speed settings, this ice crush blender from Kmart takes the guesswork out of making smoothies, slushies, and frozen desserts. This model also features an ice crush function, a no re-set thermostat on the motor, lighting under the knob, and a 1.5L tempered glass jug.
Kmart High Power Blender − $69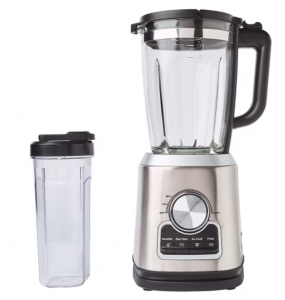 This high-power 1.75L blender easily rivals similar models from big-name brands like Ninja and NutriBullet in terms of what's under the hood (1000W), but for less than half the price. It offers four pre-set functions including smoothie, auto clean, ice crush, and a pulse function. Standards specs include a glass blending jug, a lid, and a 600ml BPA-free bottle to take your creations on the go.
Kmart Nutritional Pro Blender 900W − $69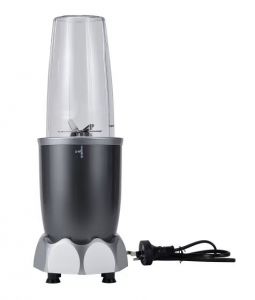 Modelled from the various on-trend 'Nutri' blenders, this Anko Nutritional Pro Blender packs a wallop for the price. Seriously, in this price range, you'd be lucky to get 500W of power from big-name brands, barely enough to make juice. With this model, you get 900W to make thick smoothies, dips, soups, and sauces. This blender comes with interchangeable blending and grinding blades, BPA-free cups (500ml & 800ml), and a manual reset function when the appliance is turned off.
Are Kmart blenders worth it?
For the price, Kmart blenders cannot be beaten. The motors included aren't overly impressive, but aren't inadequate by a long shot. The 1.75L high-power blender is the standout model of the department store's range; it packs 1000W of blending power and enough nifty functions and settings to do the job, and for a fraction of the price of premium brands which may have all the bells and whistles you may not use. Kmart blenders are a great budget buy for all your blending and ice-crushing needs!
---
Looking for more Kmart product reviews?
---
About the author of this page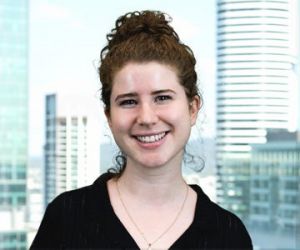 This report was written by Canstar Blue's Content Producer Luciana Lawe Davies. She writes about streaming, appliances and consumer products and services. Luciana enjoys bringing readers the best in what's on TV and at the shops, including the best deals and latest reviews.
How do Aussies rate Kmart blenders?
Australian customers gave Kmart 3 out of 5 stars for overall customer satisfaction for blenders (2022).