Fact Checked
Fisher & Paykel hot favourite in cooktop review for 2nd  year
With the average Australian spending $1,022 on a new cooktop, it's easy to see why we can feel a little fired up when things don't go to plan. Whether it's realising you need more burners than you originally thought, or discovered that none of your pots and pans work on your brand-new induction cooktop, who knew purchasing a kitchen appliance could stir us up so easily?
To help you out, we've taken up the role as your sous-chef and asked more than 760 Australian consumers for their thoughts on the cooktop they installed and used in their home in the last three months. Respondents rated brands on cooking performance & reliability, features, ease of cleaning, design, value for money and overall satisfaction. Manufacturers that received the minimum survey sample size of 30 responses are featured in our report. These ratings are designed to give you as much helpful information as possible before you make your next purchase decision.
In 2021, Fisher & Paykel served up another five-star win, placing best for overall satisfaction for the second year in a row. It also scored top marks in the majority of other categories.
Best Cooktops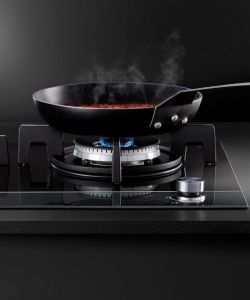 Here are the best cooktops in Australia, as rated by consumers in our latest review.
Fisher & Paykel
Breville
Miele
Westinghouse
Electrolux
Smeg
Blanco
Bosch
Chef
Fisher & Paykel dished up five-star reviews for cooking performance & reliability, ease of cleaning, design and overall satisfaction. Most other brands landed on four stars overall, with the exception of Blanco, Bosch and Chef which got three stars for overall satisfaction.
When it came to bang for buck, Westinghouse clearly satisfied consumers after it scored the only five stars for value for money. It also got full marks for cooking performance, alongside Miele. Miele similarly impressed households in terms of design and features.
Top Cooktops
Fisher & Paykel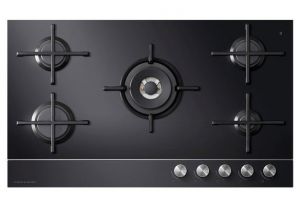 Fisher & Paykel is one of the global leaders when it comes to home appliances and serves up a wide range of cooktops to suit different households, including gas, electric, induction and combination models. There are two types of aesthetic styles to suit different tastes, including minimal and contemporary. Fisher & Paykel's cooktops come in a variety of widths, including 30cm, 45cm, 60cm, 70cm, 75cm and 90cm. There are up to five cooking zones, depending on the model, with a wok burner also included in several gas on steel and gas on glass cooktops.
Some features included on its induction models include Touch&Slide that allows you to adjust each cook zone easily, and PowerBoost which can reach higher temperatures to help bring liquid to boil in under a minute. Certain Fisher & Paykel gas cooktops also come with a removable ceramic glass to help make cleaning easier.
Prices are generally on the higher end, starting from just over $900 for the cheapest gas cooktop. One of Fisher & Paykel's cheaper models, the Fisher & Paykel 60cm Natural Gas Cooktop (CG604CNGX2) still offers the same features added into the more expensive cooktops. This includes precise control, a stainless-steel component for easy cleaning and a flame failure protection function.
Here's a sample selection of the Fisher & Paykel cooktops currently available:
Fisher & Paykel 60cm Ceramic Cooktop (CE604CBX2): $979 RRP*
Fisher & Paykel 60cm Induction Cooktop (CI604CTB1): $1,599 RRP*
Fisher & Paykel 60cm Gas On Glass LPG Cooktop (CG604DLPGB4): $1,899 RRP*
Fisher & Paykel again rated best for overall satisfaction, in addition to cooking performance & reliability, design and ease of cleaning. It got four stars for value for money and features.
Breville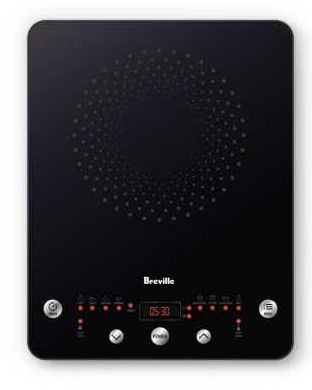 Popular brand Breville sticks to just one cooktop, at the time of writing, with its induction and hot plate range containing only one product ─ the Breville Quick Cook (LIC400BLK2IAN1). Retailing for $169.95 RRP*, this induction hotplate comes with eight presets including high sear, saute, medium cook, simmer, water boil, steam, slow cook and milk. It also features a ceramic glass panel and basic settings you would expect from a cooktop such as keep warm, time control and child lock functions.
Breville received a mostly smooth four-star rating across the board, including for design, cooking performance & reliability and overall satisfaction. The only exception was features, where it got three stars.
Miele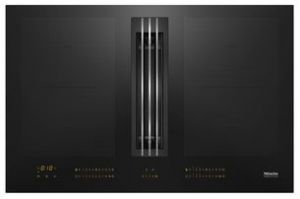 Miele offers a feast of high-end models to choose from including induction, electric and gas cooktops. The brand also provides several induction cooktops with an integrated extractor as well as a mix of induction, gas and electric CombiSets. Miele's cooktops contain several features claimed to be exclusive to the brand, such as intelligent pan recognition that allows the selected settings for a particular pan to 'move' with the pan whenever it gets transferred to a different cooking zone. Some cooktops also contain temp control to make sure the temperature stays the same to prevent food from burning.
Certain Miele cooktops also feature a down-draft extractor that can be pulled out when you're working with high heat. There's usually a function that runs the fan for 15 minutes to neutralise any vapours and reduce any odours in the air, before automatically switching off. This feature is said to be suitable in all homes, for extraction or re-circulation.
Miele typically has a collection of cooktops with up to five burners, and offers a larger range of widths compared to other brands. These include 57cm, 60cm, 62cm, 63cm, 65cm, 75cm, 77cm, 80cm, 81cm, 90cm, 93cm and 94cm. Expect premium prices from Miele's high-end cooktop collection, with costs starting from just under $1,200 for gas cooktops and reaching close to $7,000 for an induction model.
Here's a taste of Miele's cooktop range:
Miele Electric Cooktop with Onset Controls (KM 6520): $1,249 RRP*
Miele Gas Cooktop (KM 2354): $2,799 RRP*
Miele Induction Cooktop (KMDA 7633 FL) Induction Cooktop: $5,999 RRP*
Miele rated best for features and scored additional five stars for design and cooking performance. It scored four stars everywhere else, including for overall satisfaction.
Westinghouse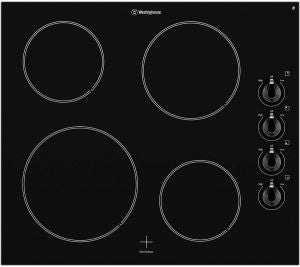 Westinghouse, a subsidiary of Electrolux, provides a solid line of home appliances including fridges and dishwashers, as well as ovens and cooktops, all of which are typically available at a variety of price points to suit mid to high-end budgets. It has around 30 cooktops to choose from, separated into four types – ceramic, electric, gas and induction. Westinghouse also produces a few 60cm hotplates, with each electric cooktop containing four cooking zones to suit small and large cookware, corrosion-resistant hotplates and generally nine power levels.
Depending on your cooking needs and preferences, Westinghouse's cooktop range provides two to five burners and a mix of knobs and touch controls. Prices usually start from just under $550 for a Westinghouse 60cm gas burner and typically max out at $2,249 RRP* for a larger 90cm induction cooktop, which is boasted as a 'true centrepiece' to the kitchen with its graceful ceramic glass exterior and touch controls. With the pricier models, expect five cooking zones of varying sizes and features such as a pause button, allowing the cooktop to halt cooking and drop the cooking zones to the 'keep warm' function.
Westinghouse's cooktop line-up includes:
Westinghouse 30cm 2-Zone Ceramic Cooktop (WHC322BC): $699 RRP*
Westinghouse 90cm Natural Gas Cooktop (WHG958SC): $1,349 RRP*
Westinghouse 70cm Induction Cooktop (WHI743BC): $1,749 RRP*
Westinghouse was seen as the best value for money, earning five stars, before it impressed again with another set of full marks for cooking performance and reliability. It ended on four stars for overall satisfaction and in the remaining categories.
Electrolux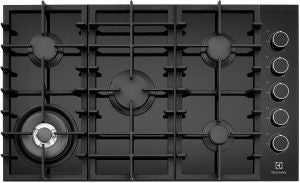 Electrolux brings a slice of Sweden into your kitchen, with a mix of ceramic, gas and induction cooktops to choose from. One standout feature in its induction models is Hob2Hood, which automatically switches on as you start cooking and adjusts the fan speed to match. Many gas cooktops also have a 22MJ/h wok burner for what is claimed to be 'fast boiling and intense cooking'. Electrolux cooktops additionally have a Stop & Go System, similar to fellow Electrolux Group brand Westinghouse, allowing you to step away from your cooking if the phone rings or the kids are in need of your attention. There is also a child lock design for safety.
Electrolux cooktops can come with a hefty price tag, usually costing at least around $1,250 and reaching the $2,000 mark. Although there are a couple of sections under the $800 mark and alternatively a large 90cm induction model for close to $2,300. Cooktop widths available include 30cm, 60cm, 70cm, 75cm and 90cm. Most models have either four or five burners, although there is also a single burner gas cooktop on offer.
A few Electrolux cooktops you can get your hands on include:
Electrolux 60cm Gas Cooktop (EHG45SD): $779 RRP*
Electrolux 90cm Natural Gas Cooktop (EHG955DB): $2,149 RRP*
Electrolux 90cm Induction Cooktop (EHI997BD): $2,299 RRP*
Electrolux maintained four stars in the majority of research areas, including design, cooking performance, ease of cleaning, features and overall satisfaction. It got three stars for value for money.
Smeg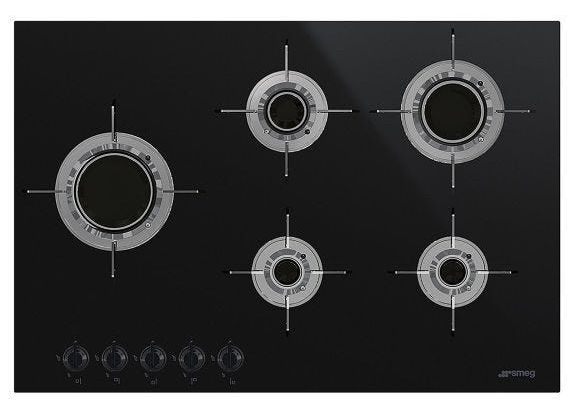 Italian appliance brand Smeg is well-known for its retro-style appliances with its toaster line-up, in particular, being a cult-favourite across the globe. However, the brand has taken a different direction with its cooktop collection and has instead painted its gas and induction cooktops with a modern design and innovative features.
One of the highlights is the integrated hood and extraction function in Smeg's hob models. Some Smeg gas cooktops alternatively contain blade flame burners, which produce a vertical flame to supposedly improve efficiency and minimise energy consumption whilst still ensuring even heat distribution and similar power levels to a cooktop without the feature.
Smeg has several cooktop ranges, including Classic Aesthetic, Linea Aesthetic and Dolce Stil Novo that incorporate different finishes, configurations and installation options. Prices start from $1,290 for a 60cm Classic gas cooktop but most are priced above the $2,000 mark, with Smeg's Linea Aesthetic gas cooktops fetching for up to $4,990.
Smeg's cooktop range includes:
Smeg 30cm Classic Aesthetic Natural Gas Cooktop (PGA316-1): $1,689 RRP*
Smeg 72cm Classic Natural Gas Cooktop (PX375LAU): $1,699 RRP*
Smeg 90cm Dolce Stil Novo Aesthetic Natural Gas cooktop (PV695LCNRAU): $3,990 RRP*
Smeg achieved four stars in most categories, including design, cooking performance & reliability, features and overall satisfaction. The only exceptions were value for money and ease of cleaning, where it got three stars.
Blanco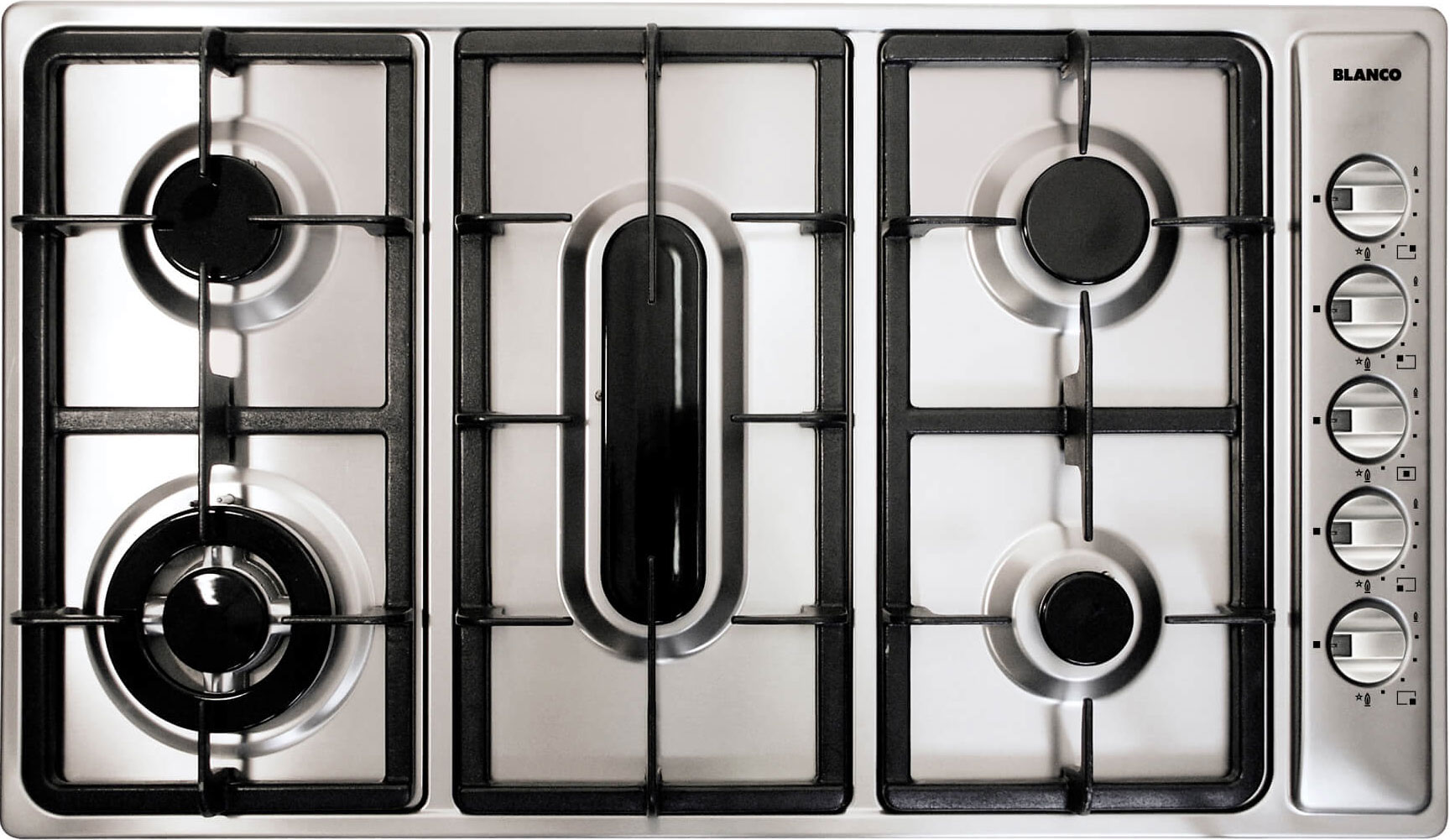 Blanco is one of the major providers of home appliances and is said to boast European styling with quality German craftsmanship. It has a fairly concise range of cooktops divided into three categories – induction, gas and electric. There are cooktops with two to five cooking zones alongside touch controls, wok burners and BBQ burners to suit the type of cooking you do in your household.
One of the options to expect is the Blanco 90cm 5 Element Gas Cooktop (BCFG95XFFC), which has a triple ring wok burner and BBQ burner for extra versatility. Available in natural gas or propane, this unit also has a flame failure safety function that makes sure the cooktop stops producing gas when there is no continuous flame.
Prices start from $430 for a 30cm two-zone cooktop and go up to $1,180 for larger models. A few Blanco cooktops currently available include:
Blanco 30cm Natural Gas Cooktop (CG302FFX): $430 RRP*
Blanco 60cm Natural Gas Cooktop (CG604WXFFC): $685 RRP*
Blanco 70cm Natural Gas Cooktop (CG705WXFFC): $820 RRP*
Blanco received four stars for cooking performance and value for money, before ending on three stars for overall satisfaction and everywhere else.
Bosch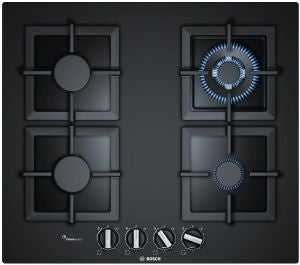 German brand Bosch is synonymous with technology and innovation, and its cooktops range is no exception. It boasts a wide selection of induction, gas, ceramic and vented cooktops, offering three to six burners on 60cm, 80cm, and 90cm units.
Many Bosch cooktops also boast either a CombiZone or FlexInduction Zone, which combine two or more cooking zones to create one larger surface designed to fit bulkier items or multiple pots and pans. Another common feature is DirectSelect, which allows you to choose specific power levels and cooking zones directly via the control panel (rather than by repeatedly pressing the +/– symbol). Several Bosch cooktops additionally come with a PowerBoost function to heat food faster as well as a ReStart function to ensure the cooktop automatically switches off whenever something starts boiling over and saves the last selected setting. Costs for Bosch's ceramic models range from $699 to around $1,700, while gas cooktops start from $649 and go up to $2,499.
Bosch's cooktop range includes:
Bosch 60cm Serie 2 Natural Gas Cooktop (PBH5B5B80A): $649 RRP*
Bosch 60cm Serie 4 Ceramic Cooktop (PKE611D17A): $799 RRP*
Bosch 80cm Serie 6 Induction Cooktop With Integrated Ventilation System (PVS851F21E): $6,099 RRP*
Bosch maintained a mostly smooth four-star score across the board, including for cooking performance & reliability, design, ease of cleaning and value for money. It got three stars for overall satisfaction and features.
Chef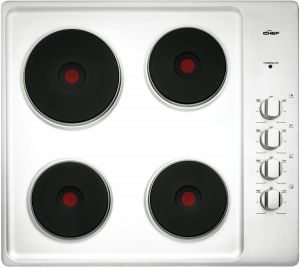 Chef is an appropriately named brand that solely specialises in cooking appliances, but without the high-end price tag. It plates up a variety of gas, ceramic, electric and induction cooktops in sizes including 60cm, 86cm and 90cm. The range provides four to five cooking zones, although most products feature the standard four.
Prices start from $499 and you won't find many models priced above the $1,000 mark, with the range typically costing between $500 and $800. For a simple and fairly inexpensive model, the Chef 60cm Electric Cooktop (CHS642SA) features the standard four cooking zones, rotary controls and a light indicator to indicate when the hotplates are still hot. The stainless-steel design can blend in with other appliances in your kitchen and won't break the bank with a $549 RRP* retail price tag.
Expect to see a few of these cooktops in Chef's kitchen collection:
Chef 90cm Electric Cooktop (CHS942WA): $699 RRP*
Chef Induction Cooktop (CHI743BA): $1,369 RRP*
Chef 90cm Induction Cooktop With PowerBoost (CHI944BB): $1,999 RRP*
Chef was the finishing touch in this year's ratings, ending on four stars for value for money and three stars for overall satisfaction and in all remaining categories.
Other cooktop brands
Aside from the brands rated in this year's review, there are several other brands worth considering. Some include:
Beko
De'Longhi
ILVE
Omega
Beko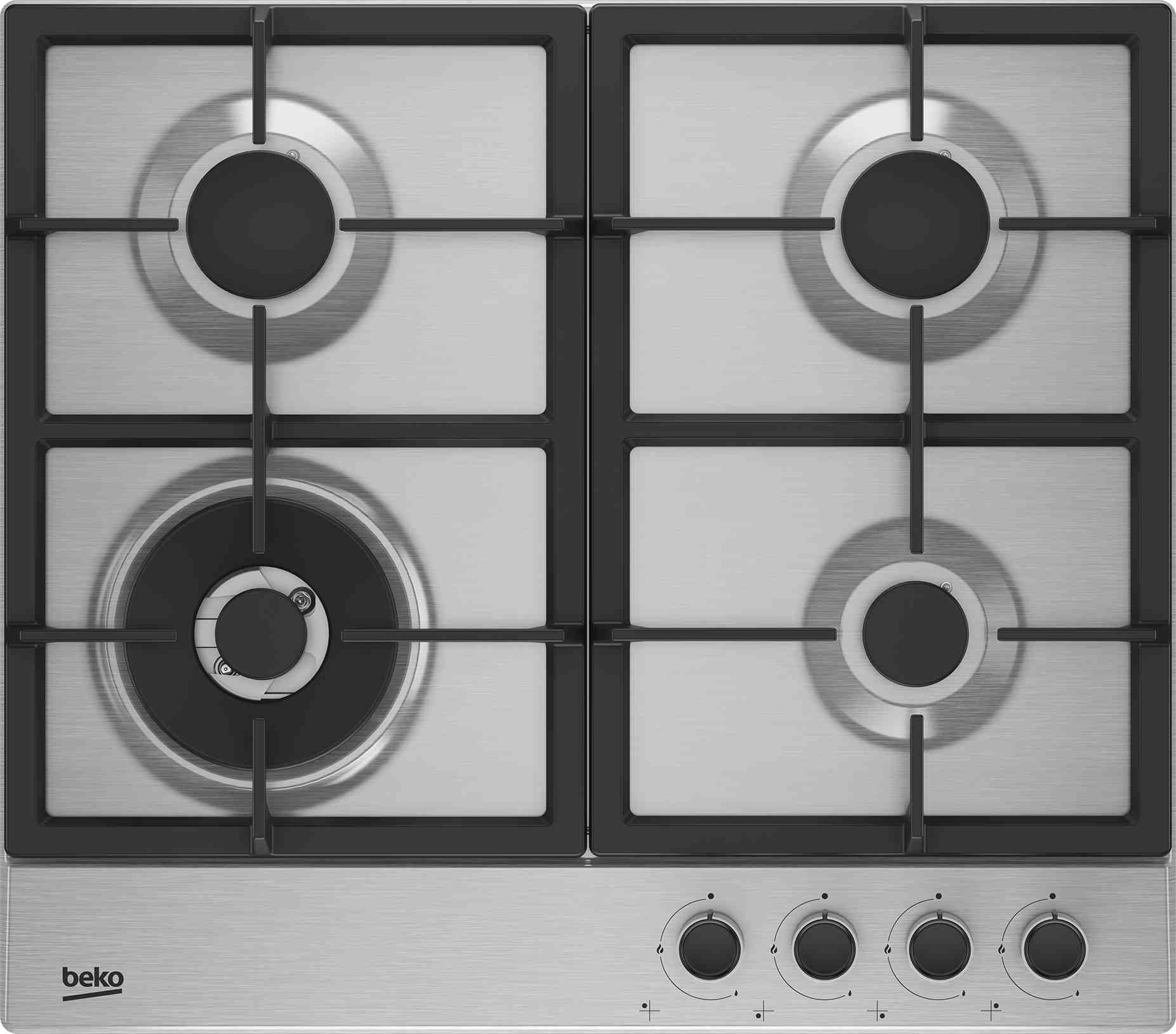 Beko has been taking care of households with everything from cooking and refrigeration, to laundry and dishwashing since 1995 and has only grown in popularity since. Its cooktop range has a modest-sized selection of gas, induction and electric models to pick from. Beko's cooktops generally have five cooking zones and come in either 60cm or 90cm.
Some of the models feature Beko's IndyFlex technology, designed with two cooking zones that can instead be linked together to act as one larger cooking zone, giving you the flexibility to use larger pans and pots according to your needs. Expect to fork out between $550 and $1,300.
Here are several Beko cooktops available:
Beko 60cm Ceramic Cooktop (HIC641051): $549 RRP*
Beko 90cm Black Glass Gas Cooktop (BCT90GG) : $1,199 RRP*
Beko 60cm Induction Cooktop With Indyflex Zone (BCT601IG): $1,293 RRP*
De'Longhi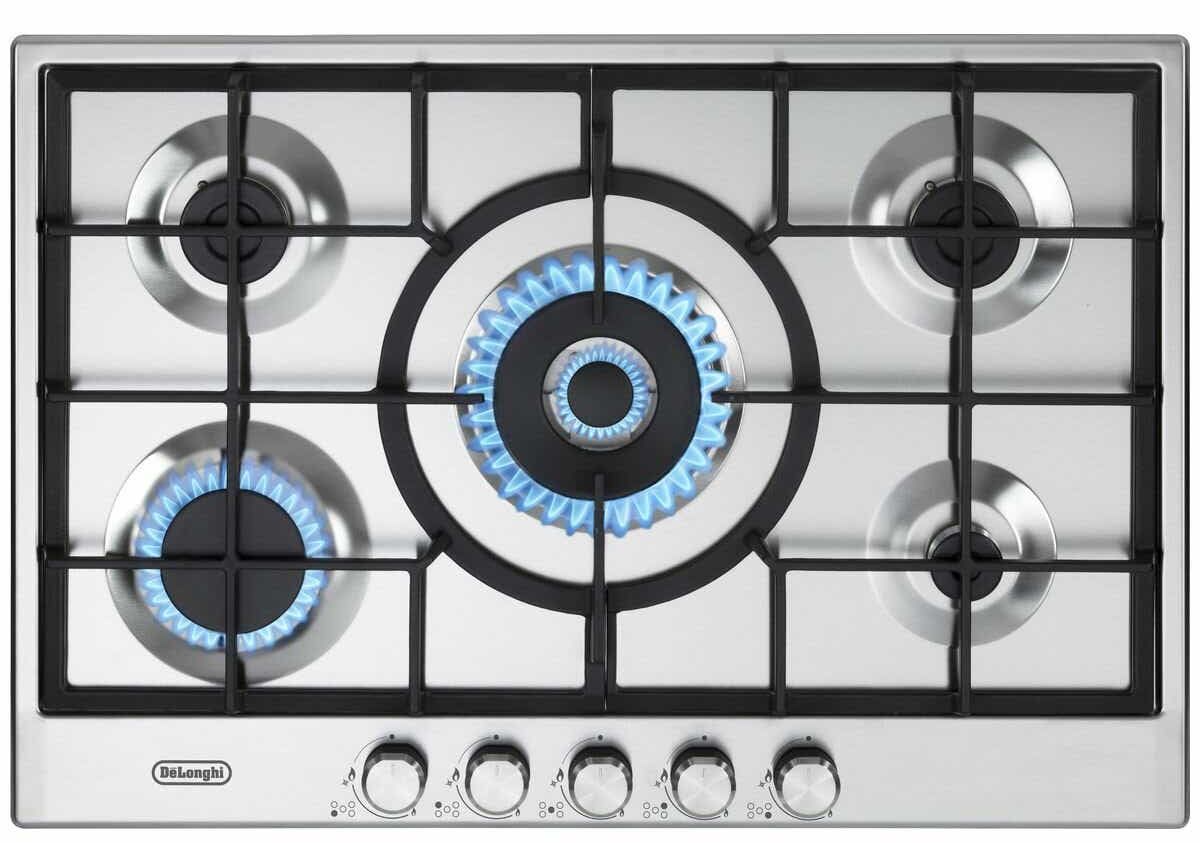 It won't be a surprise if the name De'Longhi might have you craving a cuppa, with the Italian appliance manufacturer easily recognisable as a popular go-to brand for coffee machines. It also has you covered with gas, electric and induction cooktops, giving you the ability to whip up some bolognese or perhaps some gnocchi for dinner. De'Longhi's cooktops generally have between three to five burners, plus a wok burner. Costs range between just over $357 and $1,799. Keep in mind that the majority of the cooktops from De'Longhi are gas, with only a few induction options available.
Some De'Longhi cooktops currently available include:
De'Longhi 60cm Electric Cooktop (DEH60SX1): $399 RRP*
De'Longhi 60cm 4 Burner Black Glass Gas Cooktop (DEGHBG50): $949 RRP*
De'Longhi 60cm Induction Cooktop (DEIND603): $1,199 RRP*
ILVE

Another Italian appliance brand, ILVE caters to both home and professional cooks with its high-end selection of ovens and other kitchen appliances. There are also gas, induction and electric cooktops available. Expect to fork out between just over $1,260 and $6,324 for the brand's top-of-the-range models, although most units sit under $3,000.
One of the standout models from ILVE is the Hybrid Induction Cooktop With Natural Gas Wok (ILBV94+1), which allows you to enjoy modern induction cooking whilst still having the option of using a traditional gas burner. It retails for $4,599 RRP* and comes with a two-year manufacturer's warranty.
The cooktop range from ILVE includes:
ILVE 60cm Ceramic Cooktop (ILC604B): $1,264 RRP*
ILVE 78cm Induction Cooktop (ILD7848): $2,414 RRP*
ILVE 90cm H-Series Natural Gas Cooktop With Teppanyaki Plate (HCB90FCSS): $3,499 RRP*
Omega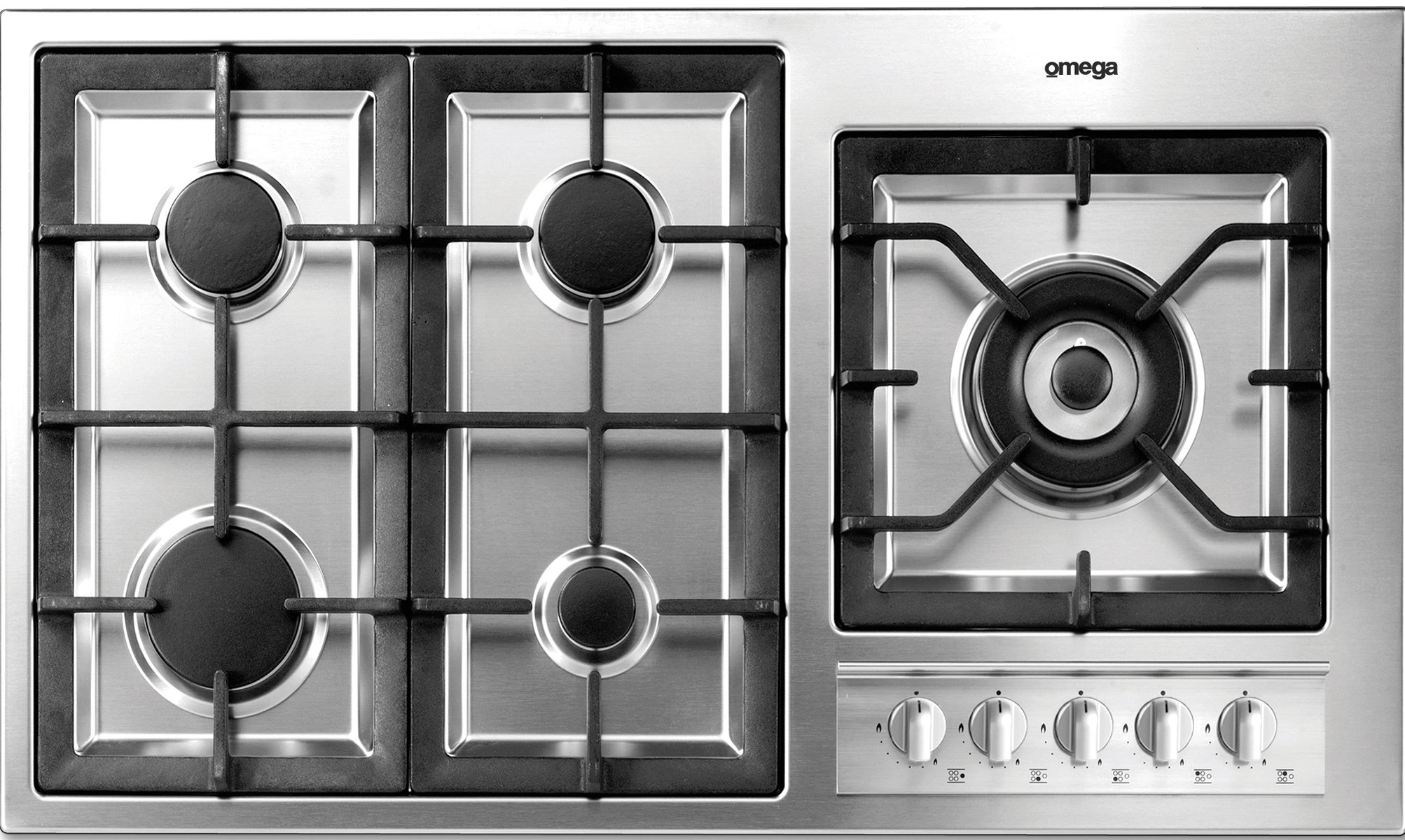 Omega is a well-known name in most households, established in Australia for more than 30 years. Its cooktop range shares the same 'modern Australian lifestyle and aesthetic' displayed across the brand's entire product line. Omega offers ceramic, gas, induction and electric cooktops in different sizes ranging from 30cm to 90cm. However, the brand has a fairly small range compared to some popular manufacturers. Expect features such as child locks and flame failure systems for safety, cast iron trivets and wok burners.
Prices typically start from just under $500 for a 60cm gas cooktop and reach up to $1,699 for a 90cm alternative. Although there are several options for less than $1,000, making the brand well worth a look into if you're on a budget.
Here are some Omega cooktops currently available:
Omega 70cm Ceramic Cooktop (OCC70TZ): $799 RRp*
Omega 90cm Ceramic Cooktop (OCC90TZ): $999 RRP*
Omega 60cm 4 Zone Induction Electric Cooktop (OCI64B): $1,199 RRP*
Buying a cooktop: Things to consider
With plenty of options available, there are a few things to think about to make sure you're buying the best cooktop for your kitchen. Here, we'll look at a few of the different types, sizes, power settings and features you might come across.
Types of cooktops
There are three standard types of cooktops – gas, electric and induction – all with their own pros and cons. Gas cooktops are the most common (48%) among our respondents, followed by electric (37%) and induction (11%). A small pinch of those surveyed also own a combination cooktop containing multiple types of cooking zones, such as a wok burner in addition to the four other zones (4%).
Our 2021 survey on cooktops also identified the following insights:
Compatible cookware
It's usually free reign when it comes to choosing what type of cookware can be used on a cooktop, except induction cooktops. Induction cooktops are relatively new to the scene of cooktop technology and use magnetic fields to 'fire up' heat within the cookware placed on the cooktop. These are generally considered to be a faster, safer and more efficient way to cook.
Induction cooktops work exclusively with magnetic cookware, such as pots and pans made from stainless-steel or cast iron. You can check if your current cookware is compatible with an induction unit by placing a fridge magnet on the base of the cooktop. If it doesn't stick, it won't be suitable. Otherwise, there aren't any limitations on what you can use on gas, electric and ceramic cooktops.
Cooktop Size
Cooktops typically measure 60cm or 90cm wide, and can include a single burner or anywhere up to eight burners. There are also wok burners and fish burners available for certain combined cooktops. Available size options include:
Our research shows a handful of Aussies wished they had a different sized cooktop (13). Nearly one in four (24%) bought a cooktop as part of a combined freestanding stove and oven unit, while 51% of Australian households we surveyed similarly purchased their cooktop and oven at the same time.
Power settings
Induction cooktops come with a number of power settings. These allow you to cook various dishes at different temperatures, at the same time. If you have a large family or regularly cook a few things on-the-go, it might be worth considering if having a couple more settings will be useful. But keep in mind that the more power settings you have, the more expensive it will be.
Cooktop Features
When looking at cooktops, you'll need to think about what features are important to you and how these coincide with your budget. Some common features to look out for on modern cooktops are:
Electric touch controls: starts the cooking at the touch of a button
Bridge element: cooking zones that can be linked together to create a larger cooking zone for bigger tasks
Automatic sensors: functions that ensure the cooktop reacts in a way that keeps you safe or helps make cooking easier ─ such as an automatic shut-off function when the cooktop is not in use, or a pan-size sensor that automatically adjusts the heating element to the size of the pan
'Gas on glass' top: burners mounted on a ceramic cooktop for easy maintenance
Power burner: a high-intensity burner
Portable induction cooktops and hot plates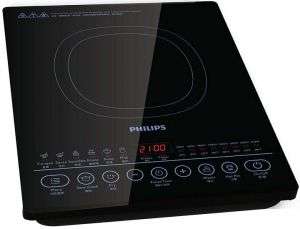 Portable cooktops are designed for kitchens with limited bench space. These are also a handy option for those who enjoy entertaining and often require an extra burner to help speed up the cooking process. In addition, if you travel a lot, portable cooktops are widely used in caravans or for camping trips.
Portable cooktops – whether they're induction or electric – can be placed anywhere there's a power outlet. The advantage of owning a portable induction cooktop is that it heats up immediately and is ideal for keeping food warm.
The bottom line on cooktops
Since a cooktop is typically part of your everyday meal prep, it's important to invest in a quality appliance. With many units costing more than $1,000, it's not a decision to take lightly. We hope that this guide has provided a helpful insight for your next cooktop purchase. And while you're here, you might also like to compare oven brands with our latest ratings, which can be found via the link below.

About the author of this page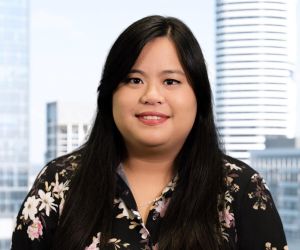 This report was written by Canstar Blue's home & lifestyle journalist, Tahnee-Jae Lopez-Vito. She's an expert on household appliances, grooming products and all things grocery and shopping. In addition to translating our expert research into consumer-friendly ratings reports, Tahnee spends her time helping consumers make better-informed purchase decisions on all manner of consumer goods and services, while highlighting the best deals and anything you need to be aware of.
Picture credits: ImageFlow/shutterstock.com.au, doomu/shutterstock.com.au (infographic)
*Prices are taken from respective retailers and correct as of August 2021.