Westinghouse Cooktops Review & Guide
If you're moving into a new home, or just tired of your old and rusty four-burner appliance, you'll be spoilt for choice with different brands increasingly offering a wider selection of cooktops to choose from.
Whether you're looking for size or flexibility, brands like Westinghouse know how to heat things up with its range of ceramic, electric, gas and induction cooktops. The collection includes basic 30cm models with two cooking zones, as well as larger 90cm appliances featuring five cooking zones and programs such as QuickCook Timer and Pause.
Part of the Electrolux Group, Westinghouse joins brands like Simpson, Chef and Dishlex in creating a variety of premium products for everyday domestic and professional use. Serving up kitchen appliances as a specialty, Westinghouse also offers other appliances, including ovens, microwaves and fridges. But in this article, we'll look at its cooktops, their features and prices.
Ceramic Cooktops
Westinghouse WHC944BA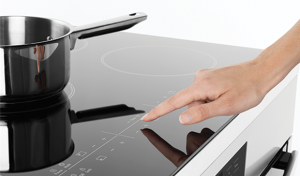 For people who love to mix it up, but need a versatile cooktop to satisfy a range of cravings, the Westinghouse WHC944BA might be the ideal option. The 90cm electric ceramic appliance provides four cooking zones and includes a hotplate claimed to function as a "triple variable zone", which apparently allows the cooktop to accommodate cookware of different sizes. Programs such as Pause and QuickCook Timer are similarly said to help you customise the cooking experience to suit you.
Westinghouse WHC644SA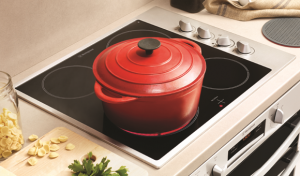 If you're a big multi-tasker in the kitchen, you might want to consider the Westinghouse WHC644SA as your next cooking companion. The 60cm 4-zone electric ceramic cooktop has a hotplate that functions a 'dual zone' to allow for a wider variety of different sized pots. It also has a residual heat indicator to show when the hotplates are still activated or still cooling down. The glass surface is similarly said to provide an attractive and easy-to-maintain design, apparently helping make the cleanup easier.
Electric Cooktops
Westinghouse WHS642WA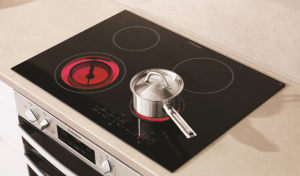 If you're on a budget, the brand's range of electric cooktops provide the most affordable options. Products like the Westinghouse WHS642WA 60cm electric solid cooktop contains spots for two small and two large pots, and is said to feature corrosion-resistant hotplates that apparently minimise wear and wear.
Gas Cooktops
Westinghouse WHG646SA
Many parents know cooking can be difficult with little kids. That's why safety features like FamilySafe trivets and the FamilySafe flame failure safety device on cooktops like the Westinghouse WHG646SA could make ideal options for families.
Designed to prevent pots and pans slipping, the FamilySafe trivets are said to help avoid accidents by covering the flat surface of the appliance to create better stability. The FamilySafe flame failure safety device is similarly stated to ensure the cooktop automatically switches off the gas supply whenever the flame is 'unexpectedly extinguished'.
Other convenient functions include the Easy Ignite option, which is said to provide a quick and safe way to fire up the cooktop. The 60cm stainless steel gas cooktop also contains a high-powered wok burner, which provides up to 14.4 MJ/h of power.
If you love the Westinghouse WHG646SA but want a cheaper alternative, the Westinghouse WHG40WB might be an ideal option to consider. Valued at $579, the 60cm gas cooktop similarly provides 4 burners and contains features like the FamilySafe flame failure device and Easy Ignite function.
Westinghouse WHG952SB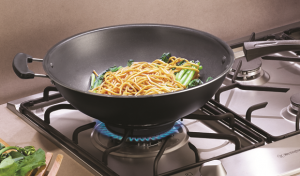 If four burners aren't enough to satisfy your cravings, cooktops like the Westinghouse WHG952SB provide five cooking zones and is said to include a high-powered triple-ring wok burner. Similar to other products like the Westinghouse WHG646SA and Westinghouse WHG40WB, the 90cm stainless steel gas cooktop comes with features like Easy Ignite, FamilySafe trivets and the FamilySafe flame failure device.
Induction Cooktops
Westinghouse WHI324BA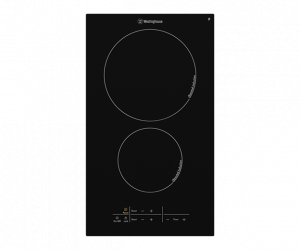 Cooktops like the Westinghouse WHI324BA offer two cooking zones, potentially making this a suitable option for single households. The 30cm induction cooktop features a number of convenient functions like the QuickCook Timer, which is designed to help you keep track of your dishes. If you get a call or need to take a break from kitchen, the induction cooktop also allows you to press pause. The pause function will switch any cooking zones already operating to the Keep warm mode, and return back to normal once you touch the Pause icon again.
Some of the other features include:
Touch on glass controls
Boost function
Residual heat indicators
Child safety device
RRP: $1,399*

Westinghouse WHI745BA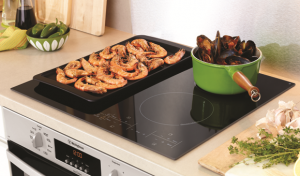 If your family is thinking about buying an induction cooktop, you may want to consider adding the Westinghouse WHI745BA to your potential shopping list. The 70cm FamilyFlex induction cooktop contains two separate cooking zones, which can be connected to create three zones to fit larger or unusual shaped objects.
Soccer games, sleepovers and birthday parties can often make the day hectic. This is where features like the QuickCook Timer and Pause function might be useful in adapting the appliance to suit your day. The apparently easy-to-clean frameless ceramic glass is also claimed to make cleaning up quicker, so you can spend more time with the family and less time doing chores.
Should I buy a Westinghouse cooktop?
Whether you're a shopping for a child-safe appliance for the family, or an affordable cooktop for a single household, Westinghouse caters to a variety of domestic needs. The different types of cooktops include ceramic, electric, gas and induction.
If you love to throw dinner parties, or simply enjoy cooking up experiments at home, you could break the mould with models like the Westinghouse WHI745BA 70cm FamilyFlex induction cooktop, to suit a wide variety of cookware. Meanwhile options like the Westinghouse WHG952SB 90cm gas cooktop and WHG756SA 75cm gas cooktop similarly offer versatility by offering up to five cooking zones.
For households who want to keep their energy bills low, Westinghouse claims its induction cooktops are almost twice as energy-efficient than its gas or electric cooktops. The WHI324BA and WHI745BA models are said to use less time to turn energy into heat, apparently saving you time and money. These types of cooktops are also stated to generate heat inside the cookware, while ensuring the rest of the surface is at a cooler temperature. But due to the nature of induction cooktops, you'll need to make sure you have cookware made from magnetic material to actually use these appliances.
Still can't figure out if Westinghouse has the best cooktop for you? Head over to the Canstar Blue ratings page for cooktops via the link below to compare a wide range of brands and products.
*Prices taken from Appliances Online and respective retailers, correct as of August 2018
About the author of this page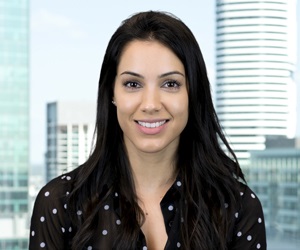 This report was written by Canstar Blue's Home & Lifestyle Content Lead, Megan Birot. She's an expert on household appliances, health & beauty products, as well as all things grocery and shopping. When she's not writing up our research-based ratings reports, Megan spends her time helping consumers make better purchase decisions, whether it's at the supermarket, other retailers, or online, highlighting the best deals and flagging anything you need to be aware of.
What do customers think about Westinghouse Cooktops?
In 2019, Australian customers gave Westinghouse 4 out of 5 stars for overall customer satisfaction for cooktops.
Westinghouse Cooktops
Canstar Blue
Award:
Overall Satisfaction