Air con has become a staple of most homes in Australia. During the summer months it provides the perfect climate to cool down, and in winter keeps you toasty and warm. Ducted air conditioning is the slightly more permanent installation that helps you keep your home warm and cool, but how do you know if it's right for you? Read on to find out more about ducted air con and which brands sell it with this Canstar Blue guide.  
What is ducted air conditioning?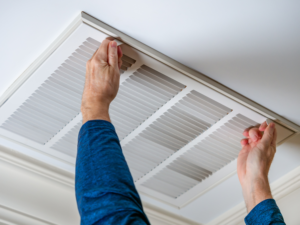 A ducted reverse-cycle air conditioning system – simply known as ducted air con – works through a series of ducts connected to an internal unit, which is installed either in the roof or under the floor of a home. The ducts run from the air conditioning unit to each room of the house, allowing you to cool each space using individual controls, or "zoning". 
Zoning allows you to switch on different temperatures in different parts of the home, or switch it off completely in rooms not being used. Some ducted systems also have the option of being reverse cycle units, capable of heating your home as well as cooling.
Benefits of ducted air conditioning
While ducted air conditioning is more expensive upfront to purchase the unit and get it installed, there are a number of benefits that can help outweigh this drawback. Firstly, they offer the flexibility to cool or heat each room of your home using zone controls to maximise energy efficiency. They are also a more discreet unit than a standard aircon unit with only the grill and controller being visible in any given room. 
How much does ducted air conditioning cost?
Ducted air conditioning is one of the most expensive air conditioning units to install, setting you back anywhere from $9,000 to upwards of $20,000. These costs vary depending on a number of factors including the size of the home, the number of bedrooms, how many storeys, amongst others.  
Is ducted air conditioning cheaper to run?
Ducted air conditioning is unfortunately one of the more expensive kinds of air conditioning to run. Because it is heating or cooling multiple rooms at once,  it may need to run for a longer time overall. There are a number of other factors that will affect how much your energy bill adds up to due to your ducted aircon, including how large your home is, how long and how often you're running the unit, as well as additional charges and fees associated with your electricity provider and plan you're on. 
If you're using your ducted air conditioning for heating, Canstar Blue has a  guide to winter heating costs to help you figure out how much you may be spending. 
Ducted air conditioning brands
There are a number of popular air conditioning brands that offer ducted air conditioning. Brands like Daikin, Fujitsu and Mitsubishi are some of the more popular brands of air conditioning to choose from. 
Daikin Ducted Air Conditioning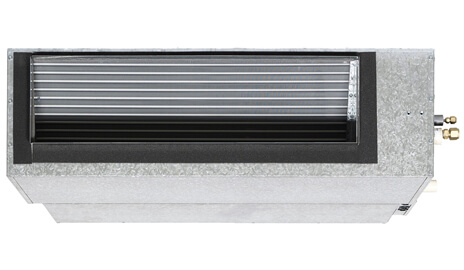 Daikin has been operating in Australia for more than 45 years, so they'll likely know a thing or two about the harsh Australian climate. Daikin offers four ranges of ducted reverse-cycle air conditioning systems, including:
Premium Inverter Ducted

: designed with R22 retrofit capability and suited for small to large houses

Inverter Ducted:

 a compact design for small to large houses, ideal for installation where the roof and outdoor space is limited

Slim-Line Ducted: 

suited for narrow ceiling spaces

Bulkhead System

: designed for those looking at a discreet installation, particularly drop ceilings or shallow ceilings
Some of the features Daikin offers within its range include a Night Quiet Mode to reduce outdoor noise levels while you sleep, automatic airflow adjustment, plus an automatic fan speed selection to suit the set temperature. For existing homes, it has a retrofit system which means you can purchase a new system but use the existing pipework and wiring.
Fujitsu General Ducted Air Conditioning

Fujitsu General has a long history within the air conditioning market, and currently offers four ducted air con ranges:
Bulkhead: 

compact design with flexible installation options

Slimline: 

as the name might suggest, this range is slim and compact to fit into most ceilings with zone control

Single Phase: 

high static allows for a number of air ducts to be installed,  also has zone control

Three Phase: 

designed to offer higher energy efficiency than other ranges, plus zone control
Fujitsu's ducted air conditioning options feature a number of static pressure modes, plus the option of installing the unit in the ceiling or floor. All models boast DC fan motors, DC rotary compressors, and programmable systems.
All models also feature an intuitive control panel that lets you select the temperature, choose the fan speed, check the current temperature, and program a weekly timer. The Fujitsu optional backlit zone controller allows for up to eight zones to be set. You can also rename the zones such as Zone 1 as 'Living Area', Zone 2 as 'Kitchen' and so on for convenience.
Mitsubishi Electric Ducted Air Conditioning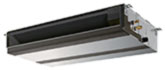 Mitsubishi Electric specialises in air conditioners, fridges and freezers. It features several series of ducted air conditioners, with a number of models in each:
Ceiling-concealed air conditioners (7.1kW-14kW): 

boast a low profile and lightweight design with a wide selection of fan speeds

Ducted air conditioning (10kW-14kW): 

stated to have a quiet operation with single-phase or three-phase power options available, plus high airflow due to high static pressure

Ducted air conditioners (10kW-14kW): 

has a two-piece construction with single and three-phase power options

Ducted air conditioners (16kW-19kW):

 offers single-phase or three-phase power options, and provide a supposedly high airflow due to the high static pressure

Ducted air conditioners (22kW): 

largest heating/cooling capacity with three phase power supply
Its ducted reverse cycle air conditioning models offer warm heat during winter and cool air during summer. The range is ideal for multiple room applications and can incorporate zone selection if required. Its air diffusers are available in different designs to suit your home décor, allowing for a further aspect of personalisation.
Mitsubishi Electric states it's possible to adjust the distance between the air-intake and air-outlet vents to create the optimal airflow configuration for your home, allowing you to find the best fit for your house and family.
Factors to consider about ducted reverse cycle air conditioning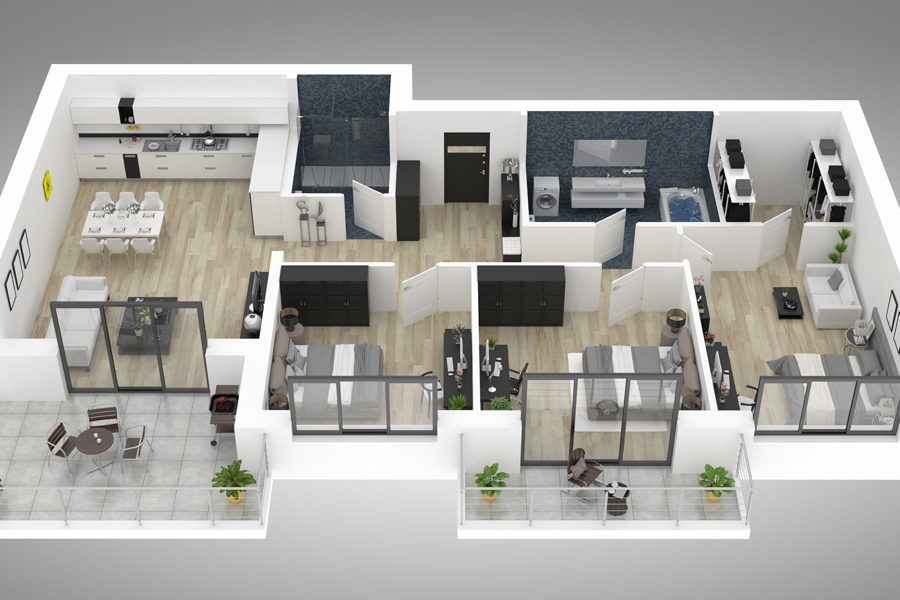 Before jumping into any purchase, there are a few details about your home that you'll need to know including:
Number of people in your home

How much ceiling cavity space is available

Floor plan of your home (including the number of levels, ceiling height, size/position of windows and doors, room direction, and type of construction)

Any limitations (such as limited ceiling space or small outdoor area where the outdoor unit needs to be installed)
Ducted air conditioning is not an "off-the-shelf" buy, so the size and design will require a supplier to assess all the specifics. If you're not sure about any of the above, you can always contact a brand or retailer directly to get some assistance about what model and size might best fit your needs, and they may also organise a quote to give you an idea how much it'll likely cost you. 
Is ducted air conditioning worth the money?
Ducted air conditioning isn't cheap. It's a permanent system that covers the whole home and therefore involves heavy installation costs. As it's not for everyone, it's important to also look at other cooling and heating options such as split system (including reverse cycle), window, portable air conditioners, or portable heaters (if you're just looking for a heating option) to find the best option for your home. Compare air cons today to make the right purchase choice for you.
Original Author: Tahnee-Jae Lopez-Vito