From vented dryers and condenser dryers, to heat pump dryers and gas dryers, who knew clothes dryers could get us in such a spin? In this guide, we tackle one type of tumble dryer ─ the vented clothes dryer – to give you the lowdown of how they work, the pros and cons of using a vented option, and explain what exactly makes it different to a condenser dryer. Learn all you need to know about vented dryers in this Canstar Blue guide.
What is a vented dryer?
A vented dryer is a type of clothes dryer which applies hot air through your clothes when it tumbles inside the drum. This causes the water to evaporate into warm air, which is then channelled outside the machine via venting ducts (hence the name). These can vent either outdoors or indoors, with most models also offering the option of choosing between rear venting and front venting when installed, allowing you to cater to your laundry set-up.
Do dryers need to be vented outside?
Ideally yes ─ vented clothes dryers should be installed in an area which has good airflow. Preferably, this means having the dryer vent outside. You can alternatively vent indoors, but it's recommended that you use a vented dryer in a well-ventilated room and open windows and doors to encourage maximum airflow.
What's the difference between a vented and condenser dryer?
The main difference between a condenser tumble dryer and a vented dryer is how each machine removes the moisture or water vapour.
When warm air passes through clothes in a vented dryer, the moisture in the fabrics evaporates. The evaporated air is then vented outside through a hose. This means the water exits the hose as steam, not liquid like in a condenser dryer. A condenser dryer extracts the heat from your load and converts it into water, with the water then passed through a reservoir inside the clothes dryer.
How much do vented clothes dryers cost?
Vented clothes dryers generally cost between $400 and $1,000 depending on the brand, model and retailer you purchase it through, making vented dryers generally cheaper than other clothes dryer types.
---
---
Which brands sell vented dryers?
A number of appliance brands offer vented dryer models, including ALDI, Electrolux, Fisher & Paykel, Haier and Westinghouse. A rundown of each brand's models are detailed below.
ALDI vented dryers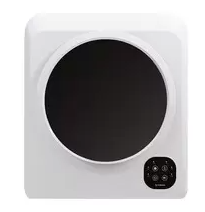 There aren't many places where you can grab a clothes dryer along with your laundry powder or liquid, and even washing machine, in a single shop. But ALDI's Special Buys do offer a few household appliances from time to time, including a 5kg vented dryer. The model also features three drying programs, multiple temperature selections, electronic controls and comes with a wall-mounting kit.
Electrolux vented clothes dryers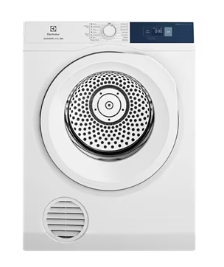 Offering a few vented dryer models, Electrolux's range includes a 6kg, 6.5kg or 7kg UltimateCare dryer model, all of which feature a stainless steel drum, Sensor Dry technology to ensure your fabrics come out fully dry, clean filter indicator, reverse tumbling action, multiple temperature settings and a wall mount option with reversible control panel decal to help it fit into your laundry space.
The 7kg model features multiple drying programs, including auto sensing, delicate, refresh, extra dry, iron dry, timed programs, regular, bed linen and more, with multiple degrees of drying to help you get it just right. It also comes as either a directional front vent or with an optional rear vent, in addition to an LED display and child lock.
Fisher & Paykel vented dryers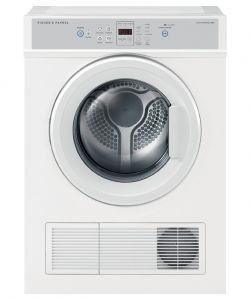 Fisher & Paykel offers a number of vented dryer models, including its Series 3, Series 5 and Series 7 models, which range from 4.5kg to 7kg capacities. The Series 3 vented dryer model includes features such as a moisture sensor to prevent under or over drying, multiple cycles including Delicate and Everyday, as well as an easy-open door that opens to 180-degrees, allowing for easier access.
The 7kg Series 7 vented dryer features 10 cycles to help you take care of your fabrics, a drying rack for delicates that can't be tumbled, child lock safety, progress indicator, SmartTouch control dial and four temperature settings, with all Fisher & Paykel models able to be installed as either a front or rear venting option.
Haier vented dryers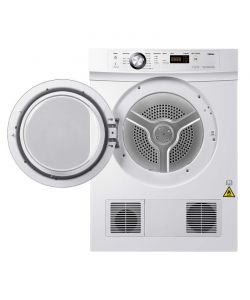 Haier has a number of vented dryer models available, ranging from 4kg to 7kg capacities. The Haier 4kg vented dryer model features sensor drying, seven drying cycles, including a reverse tumble action, two temperature settings, and comes with a stacking kit and wall brackets to help you set it up the way you like it. The 7kg vented dryer model bumps up the temperature settings to four, and number of cycles up to nine, with most other features consistent across the range.
Westinghouse vented dryers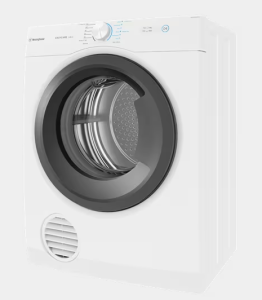 Westinghouse offers a number of vented clothes dryers for consumers to choose from, including a 4.5kg, 5.5kg and 6.5kg model. The 6.5kg model features Sensor Dry technology, auto cool down, dryness level settings, buzzer reminder, reverse tumble action and multiple timed programs. All models feature front or rear venting, and come with a wall mounting kit to slot in your laundry space.
Pros and cons of vented clothes dryers
As with any purchase, there's going to be a few things in the pro's column, and a few in the con's column. But what are the pros and cons of using a vented clothes dryer?
Advantages of vented dryers
The main advantage of vented dryers is that they are typically cheaper than other types of clothes dryers. Vented dryers typically cost between $500 and $3,000, but most models will usually be under $800. Meanwhile, prices for a heat pump dryer or a condenser dryer can start closer towards the $1,000 mark.
In terms of installing tumble dryers, vented clothes dryers are also more flexible than condenser units, with most models coming with wall-mounting options, and the choice to choose a front, side or rear vent, allowing you to suit the set-up of your laundry.
Disadvantages of vented dryers
The main disadvantage of a vented dryer is that it needs to have ventilation, which may not suit every household or laundry space. If there isn't sufficient ventilation, the dryer can't properly remove the moisture, which can increase the likelihood of your laundry turning mouldy, which itself can trigger allergies.
Are vented dryers worth buying?
A clothes dryer can be a very handy addition to the laundry, particularly when the cooler months come around, or you're going through the wet season. But with plenty of dryer types and brands available, it can be tough to narrow down exactly what you need. Vented dryers may be an option for those who are on a budget, or those who have an airy laundry with plenty of windows, with the versatility of where the vent sits on the machine a big bonus for those potentially constrained by space. However, it's best to look into all of your options before buying, with a bit of research going a long way. To see where you should start looking, head on over to our clothes dryer ratings below.
Picture credit: Didecs / Shutterstock.com
Original Author: Tahnee-Jae Lopez-Vito