Nothing says supermarket price war like Coles and Woolworths running popular promotions at the very same time. While the two grocery giants appear to have stopped slugging it out over basic dollars and cents savings, they've found a new way to do battle for new customers in the shape of small, collectable toys.
But are they worth switching supermarkets for? Does Coles Little Shop 2 take your fancy, or would you be willing to switch to Woolworths for Lion King collectables? Let's get the lowdown on what's on offer – and what it will cost you at the checkout!

Coles Little Shop 2 Collectables
Coles Little Shop 2 is the latest reincarnation of the supermarket chain's hugely popular promotion that sees customers (or their kids) collect miniature versions of common grocery items, with one 'mini' given out for every $30 spent in store or online. As you'd expect, Little Shop 2 features a bunch of different products to the original Little Shop, although there are some repeat brands who obviously didn't want to miss out this time, namely Vegemite and Arnott's. But if you like yoghurt, cookies and tomato soup, you're in luck. And of course, you'll need another collector's case to house all your new toys!

Woolworths Lion King Collectables
Woolworths has again teamed up with Disney for its latest promotion, offering Lion King themed 'Ooshies' for every $30 spent in store or online. Previously it offered 'Disney Words', a word game featuring 36 tiles and a chance to win a trip to Disneyland. This time, the collection features nine of the key characters from the Lion King film in gold and colour, with Simba and Nala appearing as both their cub and adult selves. Plus, there's 100 rare furry Simbas to collect and a chance to win another holiday to Disney. A collector's album is also on sale to house the Ooshies.
Little Shop 2 vs Lion King: The facts
Both promotions start on Wednesday 17 July. See below for all the facts and costs you should know before starting your collection.
| | | |
| --- | --- | --- |
| | Coles Little Shop 2 | Woolworths Lion King |
| Number of collectables | 30 | 24 |
| Campaign period | 17 July – 10 September 2019 | 17 July – 13 August 2019 |
| Total minimum cost of collecting all (assuming you're incredibly lucky) | $900 | $720 |
| Cost of collector's case | $4 | $4 |
| Total cost of all additional accessories | $40 | $34 |
| Bonus collectable | Gold Trolley | Furry Simba |
| Competitions | Chance to win a $100 Coles Gift Card, a Gold collector's case complete with a full set of minis, and a Mini Cooper filled with minis | Chance to win a holiday for four to Walt Disney World Resort, Florida, as well as a $500 Disney gift card |
Note: The total minimum cost does not include receiving bonus collectables from purchasing participating brands. 
Additional Accessories
Here's a list of the additional accessories Coles and Woolworths are offering alongside their promotions:
Coles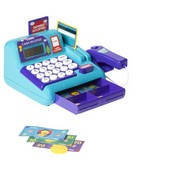 Collector's Case: $4
Shopping Trolley: $10
Truck: $8
Shopping Basket: $2
Cash Register: $12
Shopping Bags Set: $8
Woolworths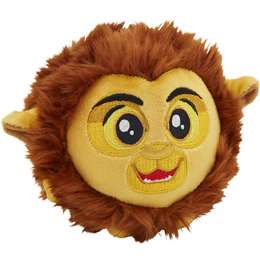 Collector's Case: $4
Large Ooshie: $10
Squeezables: $12
Hard Cover Book: $6
CD and Book: $6
Collectables Competitions
Coles competition
Coles has a number of promotions running alongside the Little Shop 2. These include winning a $100 Coles Gift Card when consumers find a rare gold trolley mini.
Shoppers also have a chance to win a Gold collector's case complete with a full set of minis, which includes a rare gold trolley mini. There are 100 sets to be won weekly. To receive an entry in the draw, collectors must purchase any participating product and scan their flybuys card. Despite also receiving a gold trolley with this competition, it does not include the $100 Coles gift card as part of the prize.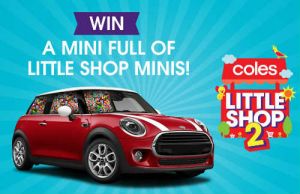 Teaming up with Nova FM, Coles Little Shop collectors additionally have a chance to win a Mini Cooper, if you can guess the correct number of Little Shop 2 minis in the car. The closest guess wins the lot – a brand new Mini filled with minis. The car will be showcased in Brisbane, Sydney and Melbourne as well as online for fans to take a guess.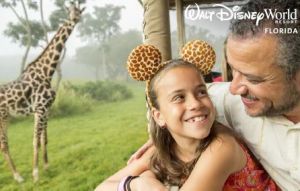 Woolworths competition
Woolworths' Lion King promotion gives shoppers a chance to win one of 116 holidays for four to Walt Disney World Resort in Orlando, Florida. The promotion runs from 17 July until 27 August. Customers must spend $30 on groceries, plus purchase any three participating products, to enter before lodging a 19 digit receipt code online. The price includes return airfares, accommodation, Walt Disney World Park Tickets and a $500 Disney gift card.
Woolworths is also offering Bonus Ooshies when shoppers buy a product from a participating brand in a $30 shop. Customers are entitled to one bonus Ooshie for each product purchased. A limit of five Bonus Ooshies applies per participating brand per eligible transaction, according to the T&Cs. Some of the brands include D'orsogna, Gillette, Pantine, YoPRO and Oral-B.
Coles Little Shop Swap Day
Coles' National Swap Day will be held on Saturday, 17 August between 10am – 2pm. Collector's will be able to bring their spare minis to complete their collection. A list of participating stores can be found on the Coles website.
Woolworths Lion King Swap Day
Woolworths' Swap Day will also be held on Saturday, 17 August between 10am – 2pm. The Swap Day is said to provide a forum for customers to trade their The Lion King Ooshies with other customers.
Woolworth Mobile Phone Plans
In addition to attracting customers with in-store promotions, Woolworths has also become a big player when it comes to mobile phone plans, operating as a Mobile Virtual Network Operator on the Telstra network.
The following table shows all published Woolworths Mobile postpaid plans on Canstar Blue's database, listed in order of cost, from the lowest to highest and then by data allowance, largest to smallest. This is a selection of products with links to a referral partner.