Coles is helping customers ditch the drive-through and choose a healthier path by releasing its own line of more nutritiously-friendly options.
The major supermarket chain claims its 'Wellness Road' range aims to provide affordable and accessible food, as apparently more than 40 per cent of people say they want to eat healthier.
Coles Chief Operating Officer, Greg Davis, hopes the products will offer "uncomplicated goodness" to those who want to include better choices in their everyday diet.
"From teenagers, through to those in their 60s and 70s, our customers are telling us that they want to eat less processed foods and cut back on sugar and salt," he said.
"But customers also don't want to change their entire diet or pay a huge premium for healthier foods, and they don't have time to make a special shopping trip for a couple of ingredients."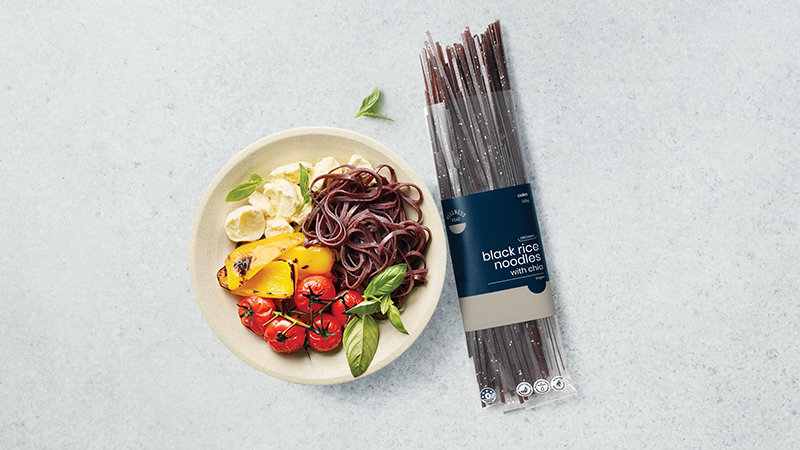 Last year, the supermarket chain was called out for promoting an unhealthy amount of junk food in its stores. But now it seems Coles has made a major turnaround by providing seemingly healthier alternatives to what's usually available.
One of the standout products is the Wellness Road Organic Cacao Powder, a $10 item that is apparently one third of the price compared to what is available at some specialist stores.
The Wellness Road range is said to not contain any trans fats, artificial flavours and sweeteners. Many of the products are also stated to be made with reduced levels of sodium, sugar and saturated fat.
"What we've looked to do with Wellness Road is simply provide our customers with uncomplicated goodness – delicious tasting and nutritionally balanced products – and importantly, at great value," Mr Davis said.
Courtney Roulston, former MasterChef Australia contestant and resident chef for the Sydney Swans, claimed Coles' new product line will make it easier for people to cook a variety of simple meals.
"Great cooking relies on great ingredients, and when you have a range of healthier products that are more readily available and affordable, there's no excuse that your next meal shouldn't be delicious and healthier," she said.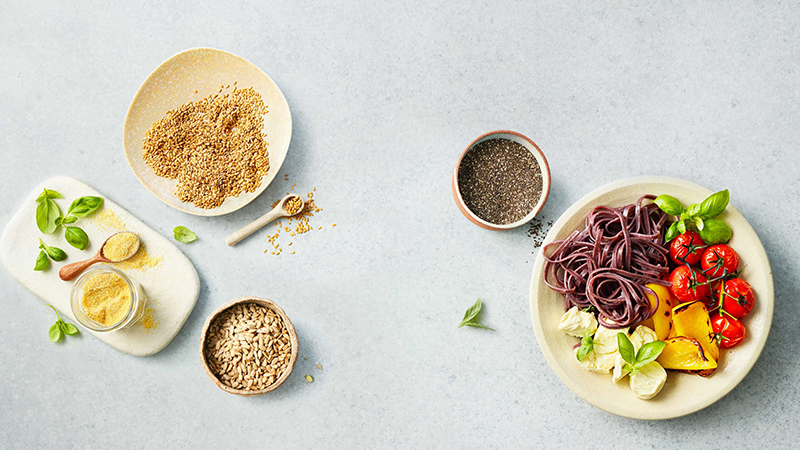 What's included in the Coles Wellness Road range?
The Wellness Road range is currently available at selected Coles stores and Coles online shopping. The products and prices are listed below:
Wellness Road Organic Black Rice Noodles with Chia (225g) $3.75
Wellness Road Australian Almond Flour (300g) $10.00
Wellness Road Australian White Chia Seeds (300g) $5.50
Wellness Road Organic Australian Black Chia Seeds (300g) $5.50
Wellness Road Organic Cacao Powder (500g) $10.00
Wellness Road Premium Sunflower Kernels (500g) $4.00
Wellness Road Tiger Nut Flour (275g) $10.00
Wellness Road Organic White Quinoa Grain (1kg) $10.00
Wellness Road Pumpkin Kernels Premium (300g) $4.50
Wellness Road Organic Tri Quinoa, Gluten-Free (500g) $7.00
Wellness Road Black Chia Seeds (300g) $5.50
Wellness Road Brown Flaxseed Meal (500g) $4.00
Wellness Road Premium Sesame Seeds (250g) $3.80
Wellness Road Australian Golden Flaxseed (500g) $4.50
Wellness Road Organic Buckwheat Flour (500g) $5.00
Wellness Road Australian White Grain Quinoa (300g) $5.50
Wellness Road Polenta (500g) $2.80
Wellness Road Premium Stabilised Wheatgerm (375g) $3.00
Wellness Road Spelt Organic Wholemeal Flour (750g) $7.50
Wellness Road Australian White Quinoa Grain (300g) $5.50
Wellness Road Nutritional Yeast Flakes (200g) $8.00
Wellness Road Organic Brown Rice Noodles with Chia (225g) $3.75
Wellness Road Organic White Quinoa (500g) $7.00
Wellness Road Textured Vegetable Protein (400g) $6.00
Wellness Road Organic Australian Flaxseed Oil (200ml) $10.00
Wellness Road Organic Buckwheat Kernel (500g) $3.50
Wellness Road Organic Golden Flaxmeal (500g) $5.70
Wellness Road Organic Red Rice Noodles with Chia (225g) $3.75