Fact Checked
How we rate skim milk
Losing a couple of kilos, or maintaining a healthy diet, doesn't always mean weighing up a slice of pizza or a bowl of salad on Friday night. Even drinking a glass of milk made with less fat can make a big difference. Typically labelled as 'fat-free', skim milk is often seen as the healthier alternative to full cream fresh milk. In fact, making skim milk involves taking out a large portion of the milk fat that's generally left untouched when creating regular whole milk. Unfortunately, skim milk has attracted some criticism over the years. If you read the fine print on the back of your bottle, there's a good chance it'll say there's still some fat – it's just much less compared to your low-fat or full cream options. That's because the Food Standards Code allows skim milk to have up to 0.15% fat and requires at least 3% protein. To help you during your next shop, we've compared and got the skinny on the best brands of skim milk.
---
Find more detailed information on our ratings methodology.
---
Top Fresh Reduced Fat & Skim Milk Brand – Woolworths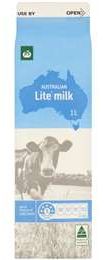 The 'Fresh Food People' at Woolies offer a variety of light and skim milk options, with the supermarket's regular homebrand range usually costing between $1.60 and $4.50, available in 1L, 2L, and 3L bottles. The supermarket additionally offers a lactose-free version.
Woolworths skimmed a win off the top of every category, rating five stars for taste, consistency, value for money, packaging convenience, and overall satisfaction.
What to consider when shopping for skim milk
What makes you moo-ve along to the next bottle of skim milk on the shelf? Analysis of our research reveals that consistency is the biggest factor affecting customer satisfaction (39%), followed by taste (26%), value for money (20%) and packaging convenience (16%).
Consistency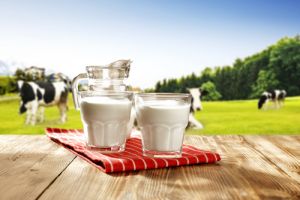 While skim milk isn't necessarily known for having the same rich, creamy, velvety smooth taste as a glass of full cream milk, that doesn't mean you can't enjoy your daily dose of calcium. After all, consistency and mouthfeel can make a big difference, especially if you drink milk daily, just like a third of people do (31%).
Taste
Taste is pretty important when it comes to such a staple ingredient like milk – whether you're making coffee in the morning, throwing it in smoothies, milkshakes, homemade ice cream or even drinking it on its own like 22% of Aussies, it makes sense to find milk your tastebuds agree with.
Value for money
Who doesn't want to get bang for their buck? Nearly one in five shoppers (16%) said they buy multiple bottles during their regular shop, while a few more usually opt for the cheapest brand (22%). A few extra dollars can certainly add up and it doesn't help if you're never able to finish everything before it goes off, just like 20% of our respondents admit.
Packaging convenience
Half of our Aussie respondents (49%) grab the same brand of milk each time, but sometimes there's a bottle that makes you question if there is such a thing as greener pastures (at least when it comes to milk). Even the smallest details like design can make a difference. Size, for example, could be an important factor for families and larger households, while 16% of consumers we surveyed also said they purchase the largest container on the shelf. Plus, who hasn't accidentally spilled milk as a result of tricky packaging?
Australians don't mind paying more for milk to help dairy farmers
Nearly half of Australian shoppers (49%) are willing to pay more per litre for milk to support dairy farmers, and a whopping 79% would even throw in a few extra dollars for supermarket-labelled milk if some of the additional money went to dairy farmers, according to our research. This consumer sentiment may explain the scarcity of five-star reviews in our ratings ─ suggesting Australians expect more from their dairy products than just taste and value, including more transparency about the milk's origin, and fair payment to milk producers. That may explain why 45% of consumers buy milk brands they believe provide fair payment to dairy farmers.
Meet our consumer experts
---
Megan Birot: Home & Lifestyle Editor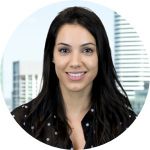 Megan is Canstar Blue's Home & Lifestyle Editor, leading the team that focuses on consumer products and services, ranging from supermarkets and groceries to home and personal appliances and retail stores. She interprets Canstar Blue's bespoke research on the thousands of brands that we compare, rate and review, to help shoppers make better purchasing decisions.
Samantha Howse: Consumer Research Specialist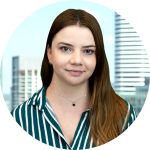 Samantha Howse is Canstar Blue's Consumer Research Specialist, coordinating the consumer research program behind our customer satisfaction awards across Canstar and Canstar Blue in Australia and New Zealand. Sam has earned a Bachelor of Business (Marketing) from Griffith University and, with seven years in market research and 2 years in marketing, she is experienced in survey design, implementation and analysis, coupled with an understanding of marketing principles and best practice.
Picture credits: VP Photo Studio/Shutterstock.com, S_Photo/Shutterstock.com.