Fact Checked
Here's the skinny: Dairy Farmers rated best for skim milk
Losing a couple of kilos, or maintaining a healthy diet, doesn't always mean weighing up a slice of pizza or a bowl of salad on Friday night. Even drinking a glass of milk made with less fat can make a big difference. Typically labelled as 'fat-free', skim milk is often seen as the healthier alternative to full cream fresh milk. In fact, making skim milk involves taking out a large portion of the milk fat that's generally left untouched when creating regular whole milk. Unfortunately, skim milk has attracted some criticism over the years. If you read the fine print on the back of your bottle, there's a good chance it'll say there's still some fat – it's just much less compared to your low fat or full cream options. That's because the Food Standards Code allows skim milk to have up to 0.15% fat and requires at least 3% protein.
To help you during your next shop, we asked more than 400 Aussie shoppers for their feedback on the fresh low-fat milk they have bought and consumed from a supermarket or grocer within the last three months. Respondents rated brands on their taste, texture & consistency, ease of use, packaging appeal, value for money and overall satisfaction. Brands that received at least 30 responses are featured in our report.
Dairy Farmers creamed the competition in our latest ratings, whipping up a five-star review in every research category ─ including overall satisfaction.
Best Reduced Fat & Skim Milk

Here are the best reduced fat and skim milk brands in Australia, as rated by consumers in Canstar Blue's latest review:
Dairy Farmers
Woolworths
Coles
Dairy Farmers had a field day after it received five-star reviews across the board, rating best in the majority of research categories ─ including overall satisfaction! Woolworths and Coles grazed just behind on a respectable four stars overall, with Coles also achieving full marks for value for money.
What to consider when shopping for skim milk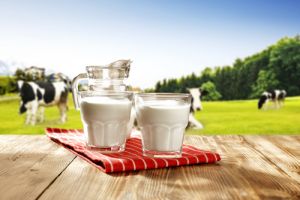 What makes you moo-ve along to the next bottle of skim milk on the shelf? Analysis of our research reveals that taste and texture & consistency are equally the biggest drivers of customer satisfaction, followed by packaging appeal (17%), value for money (16%), and ease of use (16%).
Taste and texture & consistency
While skim milk isn't necessarily known for having the same rich, creamy, velvety smooth taste as a glass of full cream milk, that doesn't mean you can't enjoy your daily dose of calcium. After all, taste and texture can make a big difference, especially if you like drinking milk on its own, just like one in five (21%) of our survey respondents do. Additionally, 12% of consumers say they prefer to buy milk products with certain ingredients or nutritional value.
If you're big on taste, and let's be honest who isn't, then you might appreciate a bottle of Dairy Farmers. It was the only brand to receive a five-star review for the category, while Woolworths and Coles got four stars.
Value for money
Who doesn't want to get bang for their buck? A fifth of Aussies we surveyed (21%) say they usually buy the cheapest brand of milk available and purchase bulk during their regular shop (22%). A few extra dollars can certainly add up and it doesn't help if you're never able to finish everything before it goes off (just like 11% of our respondents admit).
Although there's something plenty of Aussies can agree on when it comes to price. A whopping 49% of people believe supermarkets should do more to help Australian dairy farmers, and a third (30%) are willing to pay more for supermarket private label milk if a portion of the money goes back to farmers.
Our recent survey found consumers are in good hands when it comes to value for money, with two out of three brands (Dairy Farmers and Coles) achieving five stars for the category. Woolworths also scored a respectable four stars.
Packaging appeal and ease of use
Half of our Aussie respondents (51%) grab the same brand of milk each time, but sometimes there's a bottle that makes you question if there is such a thing as greener pastures (at least when it comes to milk). Even the smallest details like design can make a difference. Size, for example, could be an important factor for families and larger households, while 19% of consumers we surveyed also said they purchase the largest container on the shelf.
An analysis of our research again revealed Dairy Farmers as the favoured brand for packaging appeal with five stars. Coles followed closely behind on four stars, while Woolworths rounded up the results on three stars.
About the Winner – Dairy Farmers

Having grown into one of Australia's leading dairy brands since opening its doors in 1900, Dairy Farmers sure knows a thing or two about fresh milk. The brand serves up a variety of low-fat milk options, including lactose-free, skim, reduced cream, no fat, full cream, A2 protein and cholesterol-reducing milk. There are also other 'dairy-cious' goodies such as yoghurt, buttermilk, cream and custard to choose from.
Here's a sample of Dairy Farmers' range:
Dairy Farmers A2 Protein Lite Milk
Dairy Farmers Skim Milk
Dairy Farmers Lite White Milk
Dairy Farmers Shape Milk
Dairy Farmers HeartActive Milk
These are usually available in 150ml 1L, 2L and 3L bottles.
About the author of this page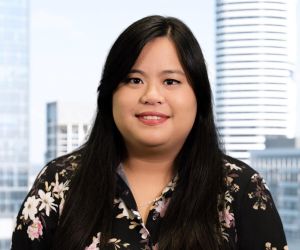 This report was written by Canstar Blue's home & lifestyle journalist, Tahnee-Jae Lopez-Vito. She's an expert on household appliances, grooming products and all things grocery and shopping. In addition to translating our expert research into consumer-friendly ratings reports, Tahnee spends her time helping consumers make better-informed purchase decisions on all manner of consumer goods and services, while highlighting the best deals and anything you need to be aware of.
Picture credits: S_Photo/Shutterstock.com.