Fact Checked
Here's the skinny: Woolworths rated best for skim milk
Losing a couple of kilos, or maintaining a healthy diet, doesn't always mean weighing up a slice of pizza or a bowl of salad on Friday night. Even drinking a glass of milk made with less fat can make a big difference. Typically labelled as 'fat-free', skim milk is often seen as the healthier alternative to full cream fresh milk. In fact, making skim milk involves taking out a large portion of the milk fat that's generally left untouched when creating regular whole milk. Unfortunately, skim milk has attracted some criticism over the years. If you read the fine print on the back of your bottle, there's a good chance it'll say there's still some fat – it's just much less compared to your low fat or full cream options. That's because the Food Standards Code allows skim milk to have up to 0.15% fat and requires at least 3% protein.
To help you during your next shop, we asked more than 350 Aussie shoppers for their feedback on the fresh low-fat milk they have bought (from a supermarket or grocer) and consumed within the last three months. Respondents rated brands on taste, texture and consistency, ease of use, packaging appeal, value for money, and overall satisfaction. Brands that received at least 30 responses are featured in our report.
Our latest survey showed Aussies 'lite' up for Woolies, with the supermarket brand scoring five-star reviews in a whopping five out of six categories – including overall satisfaction!
Best Reduced Fat & Skim Milk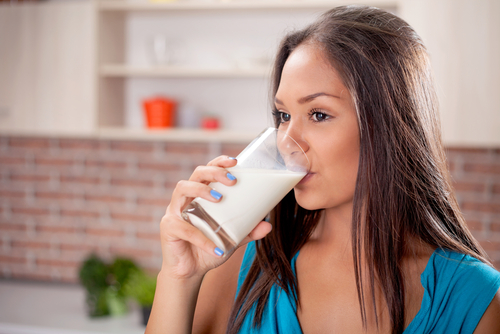 Here are the best reduced fat and skim milk brands in Australia, as rated by consumers in Canstar Blue's latest review:
Woolworths
Dairy Farmers
Coles
Woolworths creamed its rivals after finishing ahead, receiving the only five-star review for overall satisfaction as well as top marks across most of the board. Dairy Farmers and Coles trailed behind on a respectable four stars overall.
Dairy Farmers grazed ahead in terms of packaging appeal, achieving full marks, and scored another set of full marks for ease of use (as did Coles which additionally saw the same result for texture and value for money).
Top Fresh Reduced Fat & Skim Milk Brand – Woolworths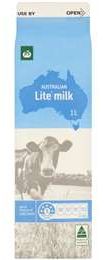 The 'Fresh Food People' at Woolies offer a variety of light and skim milk options, with the supermarket's regular homebrand and Drought Relief ranges usually costing between $1.35 and $3.90. The supermarket additionally offers a lactose-free version. These are mostly available in 1L cartons, although you can get the Drought Relief Lite Milk in 2L and 3L bottles.
Woolworths milked five stars across most categories, including for taste, texture, ease of use, value for money, and overall satisfaction. It got four stars for packaging.
What to consider when shopping for skim milk
What makes you moo-ve along to the next bottle of skim milk on the shelf? Analysis of our research reveals that taste is the biggest factor affecting customer satisfaction (40%), followed by texture and consistency (22%), ease of use (20%), value for money (17%), and packaging appeal (2%).
Taste and texture & consistency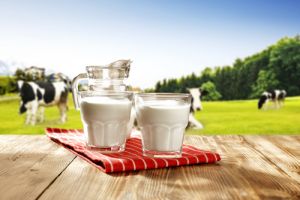 While skim milk isn't necessarily known for having the same rich, creamy, velvety smooth taste as a glass of full cream milk, that doesn't mean you can't enjoy your daily dose of calcium. After all, taste and texture can make a big difference, especially if you like drinking milk on its own, just like one in five (24%) of our survey respondents do. Additionally, 11% of consumers say they prefer to buy milk products with certain ingredients or nutritional value.
If you're big on taste, and let's be honest who isn't, then you might appreciate a bottle from Woolworths. It was the only brand to receive a five-star review for the category, and also got five stars for texture with fellow supermarket Coles.
Packaging appeal and ease of use
Half of our Aussie respondents (51%) grab the same brand of milk each time, but sometimes there's a bottle that makes you question if there is such a thing as greener pastures (at least when it comes to milk). Even the smallest details like design can make a difference. Size, for example, could be an important factor for families and larger households, while 18% of consumers we surveyed also said they purchase the largest container on the shelf. Plus, who hasn't accidentally spilled milk as a result of tricky packaging?
Dairy Farmers was the top pick for packaging appeal, being the only brand to receive full marks for the category. It also seems none of the brands gave Aussies too much trouble when it came to pouring, with each scoring five stars for ease of use.
Value for money
Who doesn't want to get bang for their buck? One in five shoppers (23%) said they buy multiple bottles during their regular shop, and a similar portion usually opts for the cheapest brand (17%). A few extra dollars can certainly add up and it doesn't help if you're never able to finish everything before it goes off (just like 16% of our respondents admit).
Although there's something plenty of Aussies can agree on when it comes to price. Almost half of those surveyed (49%) said they would be willing to pay more for supermarket-branded milk if some of the profits went to dairy farmers, with most willing to pay 10c (29%) extra per litre for homebrand and non-supermarket labelled milk (24%).
Consumers rated supermarkets Woolworths and Coles as good bang for buck, with both scoring five-star reviews for value for money.
About the author of this page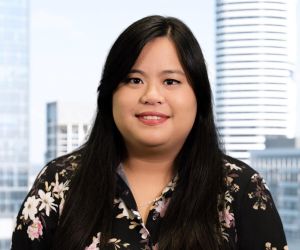 This report was written by Canstar Blue's home & lifestyle journalist, Tahnee-Jae Lopez-Vito. She's an expert on household appliances, grooming products and all things grocery and shopping. In addition to translating our expert research into consumer-friendly ratings reports, Tahnee spends her time helping consumers make better-informed purchase decisions on all manner of consumer goods and services, while highlighting the best deals and anything you need to be aware of.
Picture credits: VP Photo Studio/Shutterstock.com, S_Photo/Shutterstock.com.