Fact Checked
Coca-Cola No Sugar fizzles to #1 spot in cola ratings
Cola is soda-licious! In fact, a recent Canstar Blue survey found that it's Aussies' favourite soft drink flavour before lemonade and ginger ale. Besides the everlasting debate over Coca-Cola versus Pepsi and which is better than the other, everyone can agree that cola is a refreshment like no other. But if you're still unsure on which cola product or brand is best, don't stress. We've researched to find out which colas fizzle and which fall flat.
We asked nearly 900 Aussie consumers to rate the different products and brands of carbonated cola they've purchased from a supermarket or grocer and consumed within the last three months. Survey respondents rated products on taste, packaging design, variety, value for money and overall satisfaction. Brands that met the minimum required survey sample size (30 responses) are included in the results.
Coca-Cola No Sugar (formerly Coke Zero) was rated the best cola soft drink, knocking Pepsi Max off the top spot after two years. It received five-star reviews in most categories, including overall satisfaction.
Best Cola Brands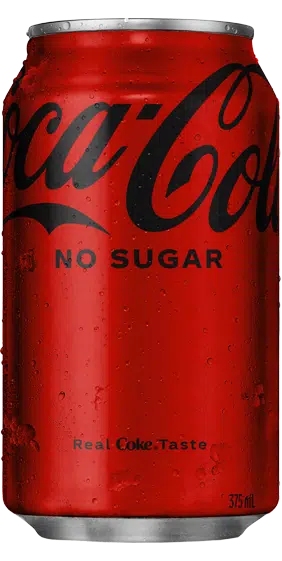 Here are the best cola brands in Australia, as rated by consumers in Canstar Blue's review:
Coca-Cola No Sugar
Coca-Cola
Pepsi Max
Pepsi Regular
Diet Coke
Coca-Cola No Sugar was the top pick in our latest cola soft drinks ratings, achieving five stars for taste, variety, packaging and overall satisfaction. Pepsi Max blitzed ahead when rated on value for money, with Diet Coke similarly receiving full marks for packaging design.
Top Cola Brands
Coke No Sugar

Coca-Cola No Sugar (formerly Coke Zero) offers the same classic Coca-Cola taste but without the… sugar, duh! Instead, it's sweetened with the same sugar alternatives as Diet Coke. Coca-Cola No Sugar products include:
Coca-Cola No Sugar
Coca-Cola No Sugar Vanilla
Coca-Cola No Sugar Caffeine-Free
A 1.25L bottle of Coca-Cola No Sugar can cost about $3.15 from most supermarkets.
Coca-Cola No Sugar rated best with five-star reviews for taste, packaging design, range variety and overall satisfaction. It achieved four stars for value for money.
Coca-Cola

Everyone knows the taste of Coca-Cola. That's why the recipe for the classic Coca-Cola has remained unchanged for more than 130 years. Coca-Cola comes in a wide range of original and limited-edition flavours and also as an energy drink for that extra caffeine hit. Some Coca-Cola products include:
Coca‑Cola Classic
Coca-Cola Diet
Coca-Cola Vanilla
A 1.25L bottle of Coca-Cola costs about $3.55 from most supermarkets, but like with Pepsi Max, you can often pick up larger cans for less!
Coca-Cola scored a solid four stars in all research areas, such as taste, value for money and overall satisfaction.
Pepsi Max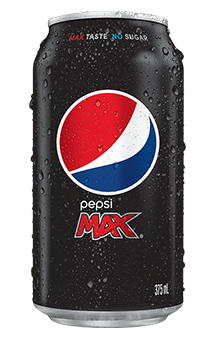 Pepsi Max is marketed as the low-calorie, sugar-free version of classic Pepsi. It's crisp, refreshing and marketed as offering 'max taste, no sugar' and if our survey results are anything to go by, Aussies definitely agree. Pepsi Max comes in a few different flavours, including:
Pepsi Max
Pepsi Max Vanilla
Pepsi Max Mango
Prices for a Pepsi Max 1.25L bottle start from $2.50 in most supermarkets, though you can often pick up the 2L bottle variety for a fraction less. Supermarkets work in mysterious ways!
Pepsi Max was rated best for value for money, achieving five stars, before scoring four stars for overall satisfaction and everywhere else.
Pepsi

Pepsi is one of the most recognisable brands globally, thanks to its distinctive blue labelling, original taste and iconic marketing campaigns throughout the years. It's long been a popular refreshment for any shindig and meals with friends. The Pepsi range includes:
Pepsi Regular
Pepsi Light Caffeine-Free
Pepsi usually costs around $2.50 in most supermarkets.
Pepsi earned four stars for taste and value for money, and three stars for overall satisfaction and in the remaining areas.
Diet Coke

Diet Coke, sometimes also referred to as Coca-Cola Diet delivers a distinctively unique and lighter taste to classic Coca-Cola. It's sugar-free and is claimed to contain next to zero calories. Products include:
Diet Coke
Diet Coke Caffeine-Free
Diet Coke Vanilla
Diet Coke can cost anywhere between $3.55 to just over $4.
Diet Coke scored five stars for packaging design and four stars for variety, plus three stars for taste, value for money and overall satisfaction.
Is cola bad for your health?
The refreshing 'bite' from cola might be the perfect way to finish off a burger and fries, but soft drinks (which contain sugars) aren't considered healthy by normal standards and should only be consumed in moderation. Cola contains caffeine, which can have short-term benefits like increased energy and improved mood. However, regular or excessive consumption could cause anxiety and adverse effects on your health long-term.
Our research found that almost one in three consumers (29%) opt for sugar-free or low-sugar varieties because they believe they're healthier. Although, most people are not concerned with how much soft drink they consume (48%).
Which cola should I buy?
Ahh that's a question for the ages. The general consensus is that Coca-Cola products are distinctively bolder in taste, while Pepsi products and supermarket cola brands are considered better bang for buck.
Don't forget though that cola syrups and soft drinks more broadly are high in sugars. So, if you're looking after your waistline, you may want to opt for zero sugar or 'light' cola products. Look at the nutritional information label of different products and check out the calories per serve as well as the ratio of sugars and sweeteners, to food acids and carbonated water.
About the author of this page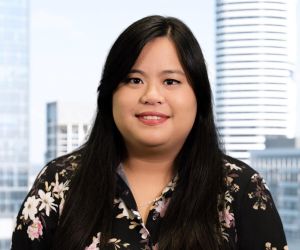 This report was written by Canstar Blue's home & lifestyle journalist, Tahnee-Jae Lopez-Vito. She's an expert on household appliances, grooming products and all things grocery and shopping. In addition to translating our expert research into consumer-friendly ratings reports, Tahnee spends her time helping consumers make better-informed purchase decisions on all manner of consumer goods and services, while highlighting the best deals and anything you need to be aware of.