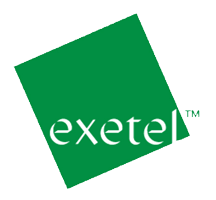 Exetel Mobile Phone Plans Review
You may not have heard the name 'Exetel' bandied about when it comes to mobile phone plans – probably because it was founded as a technology consulting company in the 1990s, before making its way into the world of 
fixed and mobile broadband
, now offering some of 
the cheapest NBN plans
 out there. However, Exetel is now a serious player in the mobile market and prides itself on being a low-cost provider of simple, easy to understand phone plans that represent great value for money. But how do they really stack up against the competition? Find out with this review of Exetel phone plans.
Exetel Phone Plans
Exetel uses the Optus 3G and 4G networks, making it a Mobile Virtual Network Operator (MVNO). It's a postpaid provider and customers stand to save – or get extra value – if they are willing to sign up for 12 months. 12 month contract plans all come with unlimited calls and texts as standard, which is a serious bonus, especially when plans cost less than $20.
Contract
What's Included
Price Per Month
12 Months
1.5GB data
$14.99
5GB data, $50 international calls
$24.99
10GB data, $300 international calls
$34.99
20GB data, $500 international calls
$49.99
No Lock-In
300 minutes, unlimited texts, 1GB data
$9.99
600 minutes, unlimited texts, 1.5GB
$14.99
Unlimited calls and texts, $50 international calls, 2.5GB
$24.99
Unlimited calls and texts, $300 international calls, 5GB
$34.99
Unlimited calls and texts, $500 international calls, 15GB
$49.99
3G Plans (No lock-in contract)
Unlimited calls and texts, 30GB data
$49.99
Unlimited calls and texts, 90GB data
$79.99
Source: Exetel website
As Exetel is a postpaid provider, excess data is automatically billed at $10/GB. Customers have the choice between a 12 month or no contract plan, where there is some extra value to be had if you lock yourself in for a year. Dollar-value international rates also apply to some plans, with rates starting as low as 3c/minute. On plans with capped call minutes, customers get the added bonus of getting unlimited calls to Exetel mobiles and landlines, as well as unlimited calls to Exetel Sales and Support staff.
Exetel 12 Month Phone Plans
Customers stand to get a strong boost in value if they are willing to sign on for 12 months. For example, all plans come with unlimited calls and texts. For your dollars you also stand to get big data allowances with 5GB costing less than $25 and 10GB less than $35. However, what customers must realise is that plans are bound to change in a year, so while a plan may look really good now you'll have to ask how your plan might look in a year's time. With competitors changing plans every few months, it might still be a good idea to opt for a plan with no lock-in contract. Cancellation fees start at $20 and can cost up to $115 based on plan and tenure.

Exetel No Lock-In Phone Plans
Exetel's no lock-in plans benefit from starting at just under $10 a month. For this you get 300 minutes of included call value, as well as unlimited texts and 1GB data. The cheapest unlimited plan here comes in at just under $25. As is evident, the price-per-gigabyte with these plans is a little dearer than with the 12 month plans, but the flexibility to move at the end of your billing period may be worth it. 10GB of data costs just less than $60 a month, while on the 12 month plan this amount of data comes in at under $40. On the dearer no lock-in plans you also get solid amounts of international calling allowances as well.

Big Data, Low Prices
Also coming in with no lock-in contracts are Exetel's 3G plans, which both have unlimited calls and texts, and big data allowances. By spending about $50 a month, you will get access to 30GB of data, and for just under $80 you'll get access to a massive 90GB. However, this is 3G data only, which is notably slower than 4G speeds in metro areas. Those in rural areas may notice little difference as 4G may not reach far outside of metro areas.

How does Exetel compare to other phone providers?
Exetel stacks up pretty well against its main rivals in what is an increasingly crowded market. A common theme with providers is that competition is a lot of 'tit-for-tat', especially when data is the main selling point, and unlimited calls and texts are pretty normal these days. There's no 'one size fits all' kind of phone plan, so it's helpful to look at a range of different providers and find one that's right for you.
Exetel $9.99 Plan Compared
Exetel's $9.99 plan packs in a lot of value with unlimited texts being especially handy in this price bracket. However, Exetel is not alone in this regard as several other providers do similar deals. If you're open to a prepaid plan, OVO Mobile offers 1GB data and $200 call value plus unlimited texts for a similar low price. In the postpaid sphere, Bendigo Bank and SpinTel offer competitive plans. However, SpinTel's 1.5GB allowance is for the first six months only – it reverts to 1GB thereafter. Bendigo Bank's offer is on a 12-month basis as well.
Exetel Plans Under $25 Compared
This is where customers really stand to get big boosts in value if they're willing to sign up for 12 months with Exetel. If you go long-term, you'll double down on your data allowance, which puts Exetel at the front of the pack. Once again, however, Exetel faces competition from SpinTel and Bendigo Bank – the latter also offering enticing 12 month options. TeleChoice offers a similar proposition in that you stand to get a boost in data if you sign on for 12 months. Right now, these plans look great, but how will they look in a year's – or even six months' – time?

Exetel Plans Under $35 Compared
Once again customers stand to get a boost in value if they go the contracted route. Those willing to sign on for a year stand to get 10GB for under $35, which is very competitive. However, this is reduced to 5GB on a no lock-in contract, which is still solid value, but comparatively lacklustre. Moose Mobile and Jeenee manage to offer 10GB for similar prices on no-contract, so why can't Exetel – and Bendigo Bank – do the same? All four are on the Optus wholesale network, too.

Exetel Plans Under $60 Compared
If you sign up for 12 months you will get 20GB for less than $50, but if you like your freedom and go for the no contract plan, you sacrifice the extra data. While 20GB for less than $50 is astounding, the latter option doesn't shine the same way. OVO Mobile has a pretty compelling plan under $45, while TeleChoice also appears again. Kogan Mobile is another prepaid provider to up the ante, and is hard to beat with 14GB of data over 30 days.

Exetel Big 3G Data Plans Compared
If you're after large amounts of data and don't need tip-top speeds, then Exetel may be right for you with 30GB on offer for less than $50. Other providers offer similar plans – Jeenee, SpinTel and Moose all offer near-identical deals, all over either 30GB or 90GB. Is 90GB for less than $80 enough to replace your home internet? Maybe not, but for those living outside a metro area or for those who don't need 4G speeds, these big data allowances are big in value, and relatively low in price.

Is Exetel right for me?
Exetel's offerings are appealing because they are simple, reliable and usually sit square in the middle of the competition, with no gimmicks or filler. Exetel is the 'gentle giant' of the smaller providers and since the 1990s it has proven it can compete with the big boys. A very noteworthy point about Exetel is that its plans have no setup fees. Often from other providers you'll see that they have a $10 setup fee or for the first month their plan involves a higher cost. From the jump, with Exetel, what you see is what you get.
However, where Exetel somewhat falls behind is its reliance on its 12 month plans to deliver ultimate value. Many other providers offer similar amounts of data, calls, texts and international value for the same prices but on no-contract bases. If you want to shed a contract, with Exetel you also might shed some value! Exetel is a notable low-cost provider in the SIM-only MVNO sphere, but it is not the only provider out there to offer rock solid value. It's worth comparing a range of different providers to see if Exetel is right for you.