Fact Checked
Couriers Please the complete package in courier service ratings
Running a business can be stressful, particularly if you're on a tight schedule or budget. There are plenty of internal decisions to make, such as electricity, mobile providers, and even the waste disposal, but one area that many small businesses need to consider are courier services. With many businesses turning to an online presence, delivering goods, contracts and letters is a vital part of staying afloat, meaning which courier service you use can play a big part in your bottom line, as well as potentially your reputation. But in an industry that is packed to the brim with options, which courier service should you use?
There's plenty to consider when selecting a courier company, because while you'll want your package to arrive safe and sound – and in a timely manner – you won't want it to cost you an arm and a leg. To help narrow down the options, Canstar Blue produces an annual review of courier services for small business, surveying more than 700 business owners and key decision-makers about their experiences with the big providers listed above.
So, what did we find? Couriers Please knocked off three-time champion DHL Express in 2021, achieving five stars in multiple research categories, including overall satisfaction.
Best Courier Services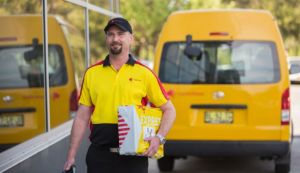 Here are the best courier services in Australia, as rated by consumers in Canstar Blue's 2021 review:
Couriers Please
StarTrack Courier
DHL Express
Australia Post
Fastway
Toll
Couriers Please delivered on time and on top of our courier services ratings for 2021, scoring five stars in multiple categories, including problem resolution, booking process, pick up and drop off locations as well as overall satisfaction.
StarTrack Couriers scored the only five star ratings for reliability and delivery timeliness options, while Fastway scored the only five star for value for money. Last year's winner DHL Express was joint top with Couriers Please for pick up and drop off locations, meaning plenty of couriers delivered for Aussie businesses.
Our survey also uncovered a few insights into the world of courier services, with 33% of respondents stating that they always use the same courier company (down almost half from 62% last year), with 11% of all respondents having a fixed term contract with a service provider (down from 32% last year). Despite this, only 17% think they could get a better deal with another provider (down significantly from 52% last year), meaning it may pay off to look into other options if you're considering tightening the belt, although it's apparent not all of us have been looking.
What makes a good courier service?
Our research identified reliability of service and delivery timeliness options as being the most significant drivers of customer satisfaction, but other factors like problem resolution, value for money, pick up and drop off locations, as well as the booking process, were also crucial areas to consider.
Reliability of service
A reliable service is as good as gold in the business world, encouraging customers to keep coming back if they can trust their goods will be delivered promptly. Only 14% of our survey respondents said they've previously sent an item that was not delivered, meaning dealing with a reliable service can prove a time saver, as well as keep your customers happy.
StarTrack Couriers was the only courier service to receive five-star reviews for reliability, while Couriers Please, DHL Express and Toll all received four stars, with Australia Post and Fastway scoring three stars.
Delivery timeliness options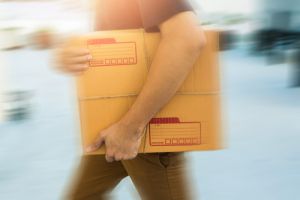 As they say, time is money, meaning having a courier service that can quickly (but safely) transport your goods to their destination can prove invaluable. But for those who aren't in a rush, just having your parcel turn up at the right time and place is all that's needed.
In our 2021 ratings, StarTrack Couriers was the only service to score five stars for delivery timeliness options, with the majority of other brands scoring four stars. Australia Post was the only brand to be rated three stars in this category.
Problem resolution
You can provide the best courier service in the whole world, but from time to time things will go wrong. If you're the customer unlucky enough to experience a problem, you'll want it to be handled promptly and seriously. You can forgive one mistake, but if it's followed by the mistake of bad customer service, you won't be happy at all.
Couriers Please was the only brand to top this category, with most other providers receiving four stars, while Fastway received three stars.
Value for money
While customer satisfaction is worth more than money to businesses, forking out for a sub-par courier company may not be a sound financial decision for your business. Getting value for money however, is a bit more than just the bottom line, because some businesses may be happy to part way with a few extra dollars if it means a streamlined website, helpful call centre or quality tracking process to assist with the delivery.
Fastway was the only courier service rated five stars for value for money, while Couriers Please, StarTrack Couriers and Toll all scoring four stars. DHL Express and Australia Post were rated just three stars.
Booking process
For many customers, a courier service's website will often be the first call of business when it comes to sending out that parcel or document, meaning having an easy booking process is a sure-fire way to get customers coming back. With over half (57%) of survey respondents booking their most recent service online or via the courier's app (16%), this is an area for courier services to keep on top of.
Couriers Please was the only brand rated five stars for booking process, with StarTrack Couriers, DHL Express and Fastway scoring four stars, while Australia Post and Toll were rated three stars.
Pick up and drop off options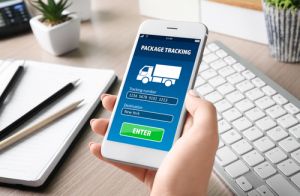 The collection process will likely be the paying customer's only face-to-face contact with their courier, meaning it pays to portray a professional image and go that extra mile for great customer service and support. Offering flexible pick up and drop off options and locations, including leaving parcels at another address, retail store or post office, may help with customer's perceptions.
In our 2021 ratings, Couriers Please and DHL Express both scored five star ratings, while Fastway and Toll were rated four stars. All other brands were rated three stars.
Which courier service should I use for my business?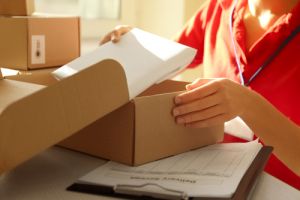 For many small businesses, courier services play a vital role in keeping things moving (literally), meaning which courier you decide to sign on the dotted line with can impact on how well your business operates, and your own customers' happiness. As a result, it's important to find a courier that suits your business model and day-to-day operations, along with one that doesn't blow the budget. And with those surveyed spending $539 per month on average on courier services, you'll want to be getting good value.
Ultimately, who you trust with your parcels and deliveries will come down to your personal preferences, as well as what you're looking to send out the door, as one courier company may fit your needs better than others. As with any business decision however, it's best to look into all your options and to do your own research, to ensure you aren't waiting for a courier to deliver on its promises, or your goods.
MYOB Accounting Software
Looking to make dollars and cents of your personal or small business finances? MYOB's accounting software includes options for invoicing, payroll, expenses and more. For more information on the featured plans below, click the button below to be referred to MYOB's site.
Payroll software for small businesses with up to 4 employees

Single Touch Payroll (STP) reporting
Pay your employees

from $10/month
min. cost $10.00 over 1 month
Go to site
Online accounting software great for new and smaller businesses

Single Touch Payroll (STP) reporting
Manage & track cashflow
Send quotes & invoices
Manage bills & expenses
30-day free trial available
50% off for first 3 months. New customers only. T&Cs Apply.

from $25.00/month
min. cost $50.00 $25.00 over 1 month
Go to site
Online or offline accounting software with job tracking and inventory

Single Touch Payroll (STP) reporting
Pay your employees
Send quotes & invoices
Manage bills & expenses
Bill by time & track jobs
Manage inventory
30-day free trial available
50% off for first 3 months. New customers only. T&Cs Apply.

from $60.00/month
min. cost $120.00 $60.00 over 1 month
Go to site
About the author of this page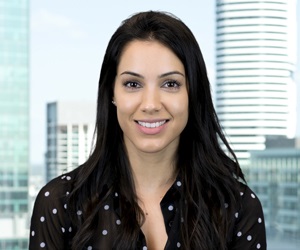 This report was written by Canstar Blue's Home & Lifestyle Content Lead, Megan Birot. She's an expert on household appliances, health & beauty products, as well as all things grocery and shopping. When she's not writing up our research-based ratings reports, Megan spends her time helping consumers make better purchase decisions, whether it's at the supermarket, other retailers, or online, highlighting the best deals and flagging anything you need to be aware of.