Fact Checked
How we rate online flower delivery services
There's nothing more 'unbe-leaf-able' than sending flowers to a special someone, even if that 'special someone' is you. Whether you're sending a bunch locally or to family overseas, finding the right florist to get the job done is no easy task.
The nature of ordering flowers online without actually seeing, feeling or smelling them in person first means there's always an element of risk associated with sending someone a heartfelt gift. Plus, in most cases, the website you order through won't be responsible for the specific flowers you have picked, as these websites simply work with local florists on the ground to coordinate deliveries. So, if you've ever paid for a particular bunch of flowers but the recipient has received another type, it's probably because they couldn't be sourced from the local area. With this in mind, finding the best online florist for your needs is a big ask. Fortunately, Canstar Blue is here to offer some guidance by comparing the best online flower delivery services available.
---
Find more detailed information on our ratings methodology.
---
Top Online Flower Delivery – The Flower Company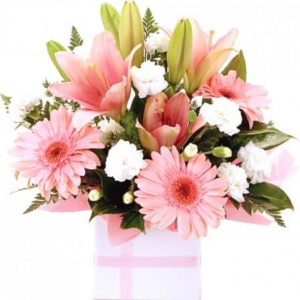 The Flower Company uses a little flower power to brighten Aussies' day, offering a variety of floral arrangements to choose from. This includes a wide selection of bouquets, arrangements, and occasion flowers like roses, tulips, gerberas, iris, carnations, lilies, Singapore orchids and more. Like other items from the delivery service, you can add a bonus gift, such as a teddy bear, balloons, a wine, or a candle to each order. Hampers are alternatively available.
The Flower Company offers same-day delivery to all areas within Australia for orders placed before 2pm including in capital cities and most regional centres. Deliveries are available Monday to Saturday.
The Flower Company was the pick of the bunch, receiving five stars for value for money, customer service, and overall satisfaction. It got four stars for product accuracy, delivery reliability and timing, range of flowers on offer, and ease of site navigation.
Which flower delivery service should you go with?
The Flower Company seems to be the popular pick among Aussies, especially for those looking for value for money and good customer service. Runner-ups zFlowers and Easyflowers also offered up solid scores across the board, providing a couple of other reliable delivery options.
Buying online flowers and having them delivered right to your front door – or someone else's front door for that matter – is certainly convenient, but with perishable gifts, something will inevitably go wrong from time to time. Plus, floral bouquets are not cheap, so if you're unsure of what type of arrangement to pick, nearly half of our survey respondents (49%) played it safe and opted for a pre-designed bouquet.
The real key when it comes to flowers is to watch for the trends and not just the one-offs. That's where our ratings are helpful, to measure the sentiment of Aussie consumers who have recently used one of these websites. So, whether you have a big anniversary coming up, or are simply looking for a small gift for someone special, be sure to think carefully about your choice of flower delivery website and keep our review in mind.
Can you get a refund on online flower orders?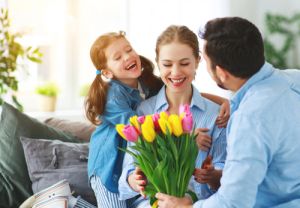 If you're unhappy with a product, you can request to get it refunded or exchanged. You may alternatively be able to get a store credit. However, all refund policies vary between delivery services so make sure to check the terms and conditioners before ordering.
Another thing to keep in mind is that the website you order from won't necessarily be the same company that delivers the flowers to your door. This is because most online retailers work with local suppliers on the ground to ensure timely and fresh deliveries. While sourcing flowers locally means you can get the freshest bunch within hours, it can also lead to some major problems, such as certain flowers not being available in an area or region, leading to alternatives that may not be what you wanted.
Nevertheless, 70% of our survey respondents said they would buy flowers online again, so that's a good sign that things generally go smoothly. Our research also showed a couple of bad thorns won't stop Australian consumers from using online florists, with more than a third (34%) of Aussies revealing they've tried a bunch of flower delivery services.
Please note: If the origin of the flowers you order online matters to you, such as whether they've been sourced from local florists or are being delivered from a local area − the Australian Competition and Consumer Commission (ACCC) offers a few tips on what to check as part of your research before you hand over your money:
Check whether the online flower delivery provider has a physical address and ask the business where its operations are physically located.
Read reviews about the business on external websites.
Check the social media pages of that local business.
Ask the business representative where the flowers are grown.
Online Grocery Shopping Reviews
Meet our consumer experts
---
Megan Birot: Home & Lifestyle Editor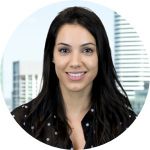 Megan is Canstar Blue's Home & Lifestyle Editor, leading the team that focuses on consumer products and services, ranging from supermarkets and groceries to home and personal appliances and retail stores. She interprets Canstar Blue's bespoke research on the thousands of brands that we compare, rate and review, to help shoppers make better purchasing decisions.
Samantha Howse: Consumer Research Specialist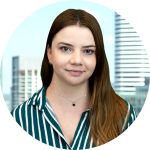 Samantha Howse is Canstar Blue's Consumer Research Specialist, coordinating the consumer research program behind our customer satisfaction awards across Canstar and Canstar Blue in Australia and New Zealand. Sam has earned a Bachelor of Business (Marketing) from Griffith University and, with seven years in market research and 2 years in marketing, she is experienced in survey design, implementation and analysis, coupled with an understanding of marketing principles and best practice.
Picture credits: Evgeny Atamnenko / Shutterstock.com, Altitude Visual / Shutterstock.com, Pressmaster / Shutterstock.com, George Rudy / Shutterstsock.com.