Fact Checked
Guzman y Gomez rated best Mex in fast food ratings
Not in the mood to cook tonight? In a rush to grab lunch? Or perhaps you're 'steak-ing' out multiple food delivery apps to find a cheap treat? Whatever your situation, fast food restaurants provide the convenience of quick, delicious and easy meals, without the long wait and shebang of traditional eateries. But with so many options out there, how do we know which fast food joints offer the best combo of taste, quality and speediness?
To find out, we asked over 1,880 Aussies for their feedback on their experiences with the fast food chains and quick service restaurants they've purchased and consumed food from in the last month. Survey respondents were asked to compare and rate restaurants on the taste and quality of their ingredients, food variety, speed of food preparation, customer service, website and app usability, value for money and overall satisfaction. Those that met the minimum required survey sample size of 30 responses are included in our ratings.
So, which fast food chains were rated hot and which got grilled? Our latest ratings found Guzman y Gomez is the number one quick service restaurant Aussies are 'taco-ing' about, giving it five-star reviews for taste and quality of ingredients, customer service and overall satisfaction.
Best Fast Food Restaurants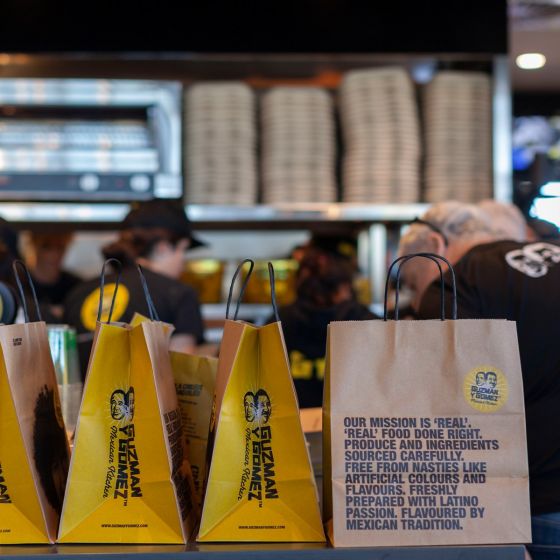 Here are the best fast food restaurants in Australia, as rated by consumers in Canstar Blue's 2021 review:
Guzman y Gomez
Subway
Oporto
KFC
Nando's
Hungry Jack's
Grill'd
Red Rooster
McDonald's
Guzman y Gomez wrapped up the results with a five-star review for overall satisfaction. Most other fast food chains got four stars, while Red Rooster and McDonald's ended on three stars for overall satisfaction.
Despite dropping to second place, former winner Subway took the lead when it came to speed, menu variety and value for money. It also got full marks for customer service, alongside Nando's. Red Rooster similarly rated best for its website and app usability, being the only fast food restaurant to receive five stars for the category.
About the Winner – Guzman y Gomez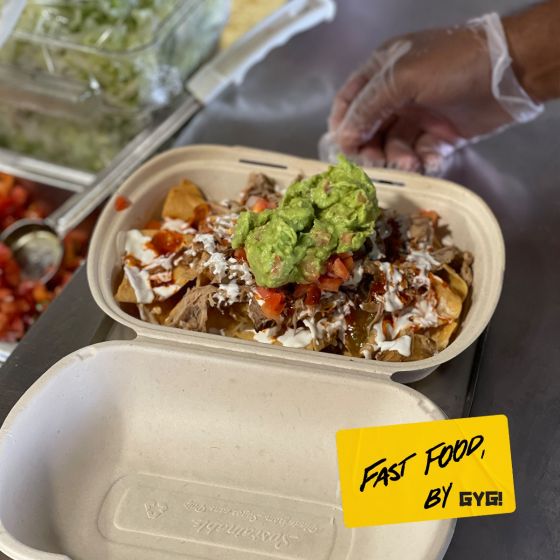 Guzman y Gomez (GYG) has cooked up a huge following since opening its first taqueria in Australia in 2006, which saw the takeaway chain introduce Aussies to 'authentic' Mexican food. GYG claims to offer quick service without sacrificing quality, by only using fresh ingredients and staying away from freezers and microwaves.
GYG dishes up a variety of foods, including everything from burritos and nachos to churros with Dulce de Leche. The quick service restaurant also serves brekkie menu items like breakfast tacos, scrambled egg bowls, breakfast quesadillas and guacamole on toast ─ all of which can be enjoyed with a barista-made coffee.
Here are some menu options you can find from GYG:
Classic burrito: a hand-wrapped soft tortilla that's packed with black beans, Australian Jack cheese, house-blend salsa, Pico de Gallo (tomato salsa) and rice. It also comes with your choice of filling, such as pulled pork, grilled chicken, slow-cooked beef, ground beef, pan-seared barramundi or sautéed vegetable mix.
Enchilada: your choice of burrito, plus Pico de Gallo, house-blend salsa, Australian Jack cheese, crema, guacamole and corn chips.
Quesadilla: a flour tortilla containing Australian Jack cheese and your choice of fillings, such as grilled chicken, sautéed vegetables, pulled pork or ground beef.
Brekkie burrito: a soft tortilla filled with hash brown, scrambled eggs, Jack cheese, Pico de Gallo and either bacon, chorizo or sautéed vegetables.
Guzman y Gomez plated up five-star reviews for taste and quality of ingredients, customer service and overall satisfaction. It also got four stars for its menu variety, speed of food preparation and value for money, plus three stars for website and app usability.
How Aussies consume fast food
Besides being fast and easy, quick service restaurants are also more affordable than established eateries. In fact, nearly a fifth of our respondents (18%) find it more affordable to feed their family (or simply themselves) from fast food restaurants. One in four (25%) people surveyed also said they have an app for a quick service restaurant, while a smaller handful (11%) carry around a membership or loyalty card.
Here are more interesting facts from our survey:
Which fast food restaurant should I choose?
This will depend largely on what you're in the mood for, if you're eating alone or not, and of course your budget. If you're taking the brood out for a meal, for example, then you'll want to pick a joint that offers copious meal deals to feed your hungry mouths and bonus points if you can find a place with a play area for the kids. According to our survey, that's a key factor for some families when deciding where to eat. If in doubt, Macca's and KFC are always little people pleasers! But, you can also find kid-friendly menus in most quick service restaurants.
Otherwise, if you're grabbing a bite to eat with your significant other or friends, then you could go for a place that serves both a little ambiance and booze like Grill'd, Nando's or Guzman y Gomez.
Most quick service restaurants update their menu with healthy options regularly and cater for different dietary requirements, so you can easily satisfy your cravings anywhere.
Taste and quality of food are of course also important. In fact, it's the biggest driver of satisfaction for consumers, ahead of value for money and customer service, according to our survey. Guzman y Gomez was the only fast food chain to rate five stars in that aspect, although taste and quality can vary depending on seasonality, product availability, store location and other external factors.
About the author of this page
This report was written by Canstar Blue's home & lifestyle journalist, Tahnee-Jae Lopez-Vito. She's an expert on household appliances, grooming products and all things grocery and shopping. In addition to translating our expert research into consumer-friendly ratings reports, Tahnee spends her time helping consumers make better-informed purchase decisions on all manner of consumer goods and services, while highlighting the best deals and anything you need to be aware of.
Restaurant Meal Delivery Services
Picture credits: Prachana Thong-on/ Shutterstock.com.